Apple has announced changes to its MacBook Pro lineup. The company has unveiled its now producing the MacBook Pro (Retina display) with updated processors and lower starting prices.

The 13-inch MacBook Pro with Retina display now starts at £1,249 inc VAT for 128GB of flash, and £1,449 inc VAT for a new 2.6 GHz processor and 256GB of flash. The 15-inch MacBook Pro with Retina display now features a faster 2.4 GHz quad-core processor, and the top-of-the-line 15-inch notebook comes with a new 2.7 GHz quad-core processor and 16GB of memory. Apple has also announced that the 13-inch MacBook Air with 256GB of flash has a new lower price of £1,199 inc VAT.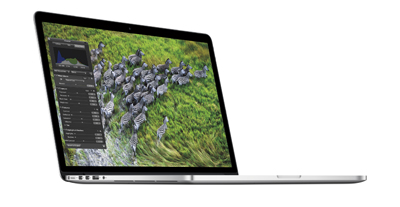 The MacBook Pro with Retina display features the world's highest resolution notebook display. Designed to make everything appear more vibrant, detailed and sharper, Apple claim it delivers an unrivaled viewing experience.

The MacBook Pro with Retina display features flash storage that is up to four times faster than traditional notebook hard drives, and delivers improved reliability, instant-on responsiveness and up to 30 days of standby time.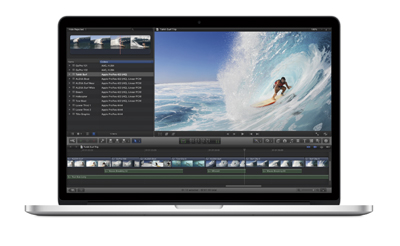 New Pricing & Availability

The updated MacBook Pro with Retina display and MacBook Air models are available today through the Apple Online Store (www.apple.com/uk), Apple's retail stores and Apple Authorised Resellers. Pricing details, technical specifications, configure-to-order options and accessories are available online at www.apple.com/uk/macbook-pro and www.apple.com/uk/macbookair.