Camera Centre
A well established traditional High Street camera shop in the centre of Hailsham.

High Street
Hailsham
East Sussex BN27 1AR
Tel: 01323-840559


Welcome! We are pleased to offer you the highest quality products at unbelievable prices.

With same-day dispatch for all orders placed by 3.00pm.

Extensive information is provided about all the products we sell, just browse the site & see.
Website: http://www.component-shop.co.uk/

UK Digital is one of the first UK online sellers of digital cameras and accessories. We offer an extensive range of compact and SLR digital cameras, tripods, filters, bags, digital photo frames, memory, lenses and much more. All at the lowest possible prices!
Website: http://www.ukdigital.co.uk/

We SPECIALISE in supplying rechargeable BATTERIES, battery CHARGERS and camera CASES, BAGS and ACCESSORIES into the PHOTO and CAMCORDER market.

Our very close relationships with ANSMANN, ENERGIZER and TAMRAC allow us to bring you GREAT QUALITY products at FANTASTIC PRICES with sensible postage costs.

We also have one of the best MONEY BACK GUARANTEES in the business and give you SAME DAY SHIPPING for orders placed by 3:00pm Monday to Friday
Website: http://www.tantronics.co.uk/

Red Onions supplies digital photographic equipment at prices you will find hard to beat.

We pride ourselves on an excellent quality of customer service, free and rapid UK delivery and an incredible range of digital cameras, accessories, camcorders, entertainment systems.
Website: http://www.red-onions.com/
One of the best stocked Pro Dealer's in the U.K! We pride ourselves on offering discounted prices on most new stock, whilst keeping customer service and satisfaction top of our list of priorities. We have huge stocks of used equipment, most brands and formats. Part exchange, cash purchase always welcome. Collection service available. We are open seven days a week, and our website is updated daily so you can check our prices and use our secure on-line shop 24/7.
Website: http://www.mifsuds.com/

Somerset Cameras are an Authorised Canon Dealer specialising in supplying Canon's fine range of digital compact cameras, digital SLR's and lenses. More than your average online camera shop Somerset Cameras are used to offering their service, support and added value to customers face to face. Here we won't mislead you in displaying the cheapest prices without ever having stock to sell to you. As a Canon UK Authorised Dealer we will offer you a level of service that Canon themselves are happy to endorse. Additionally we are always available to offer advice, recommendations and after-sale support.
Website: http://www.somersetcameras.co.uk/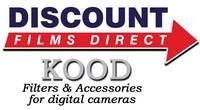 Discount Films Direct are one of the UK's leading suppliers of Kood circular polarising and skylight filters for digital cameras. Plus a wide range of effect filters, accessories and stepping rings. All at discount prices and delivered direct to your door.
Website: http://www.discountfilmsdirect.co.uk/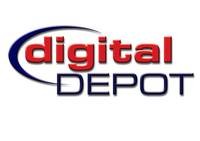 Digital Depot is a one stop shop for all your digital camera needs, offering a superb range of cameras and equipment as well as brilliant advice and workshops for budding snappers. Europe's first dedicated digital camera store, Digital Depot has everything from digital cameras, digital SLRs, and camcorders to memory cards, printers and scanners.
Website: http://www.digitaldepot.co.uk/

Focalpoint Optics Ltd is a family business, established in 1982. Since then we have been providing friendly, unbiased advice on a wide range of optical equipment — telescopes, binoculars, tripods, cameras and lenses — as well as outdoor clothing and accessories. Our Online Shop offers a huge range of products at the right prices
Website: http://www.fpoint.co.uk/