Focalpoint Optics Ltd is a family business, established in 1982. Since then we have been providing friendly, unbiased advice on a wide range of optical equipment — telescopes, binoculars, tripods, cameras and lenses — as well as outdoor clothing and accessories. Our Online Shop offers a huge range of products at the right prices
Website: http://www.fpoint.co.uk/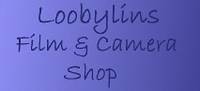 THE online shop for all your accessories, the list below shows just some of the items we stock. Click on our logo to go straight to our shop.

Polarisers, Uvs/Skylights, NDs, Infrared R72, Cable Releases, Flash Accessories, T2 Mounts, C-Mount Lens Adapters, Sto-Fen, Op/Tech, Lumiquest, Rainsleeves, Cokin, Kood, Hoodman, Marumi, Tamrac, Delsey, Gopix Cases, Sensor Cleaning Kits etc. All at competitive prices and ready for immediate despatch. We pride ourselves on our customer service.
Website: http://www.loobylins.co.uk/

PicStop.co.uk has established itself as the UK's favourite and most reliable mail order and online digital accessory retailer.

Here you will find some of the lowest UK prices on Digital Camera & Mobile Phone Memory, Card Readers, Digital Camera Batteries, Battery Chargers, DVDR, Filters, Tripods, Camera Bags and Inkjet Cartridges.

Our range of brands include: Sandisk, Kingston, Sony, Olympus, Fuji, Uniross, Lexar, Canon, Datawrite, Bulkpaq, Epson, Ansmann, Polaroid, Jettec, Velbon, Adobe, Tamrac, Nokia and Panasonic.

Applicable VAT included @17.5%.

Same Day Dispatch on orders before 4pm, Next Day delivery available.

Quick and Simple Ordering.

Visit our website for up to date pricing and special offers.
Website: http://www.picstop.co.uk/

Red Onions supplies digital photographic equipment at prices you will find hard to beat.

We pride ourselves on an excellent quality of customer service, free and rapid UK delivery and an incredible range of digital cameras, accessories, camcorders, entertainment systems.
Website: http://www.red-onions.com/

Somerset Cameras are an Authorised Canon Dealer specialising in supplying Canon's fine range of digital compact cameras, digital SLR's and lenses. More than your average online camera shop Somerset Cameras are used to offering their service, support and added value to customers face to face. Here we won't mislead you in displaying the cheapest prices without ever having stock to sell to you. As a Canon UK Authorised Dealer we will offer you a level of service that Canon themselves are happy to endorse. Additionally we are always available to offer advice, recommendations and after-sale support.
Website: http://www.somersetcameras.co.uk/

UK Digital is one of the first UK online sellers of digital cameras and accessories. We offer an extensive range of compact and SLR digital cameras, tripods, filters, bags, digital photo frames, memory, lenses and much more. All at the lowest possible prices!
Website: http://www.ukdigital.co.uk/

Using a state of the art printer with patented weave technology and the highest grades of materials. We find this is the perfect combination to deliver stunning prints to your door ready to hang. The Frames we use are 38mm Deep and come with Wedges for tensioning.

Order Online and get FREE UK DELIVERY. You can upload your own image or choose from over 100 proffesional photographers images.

Enter Coupon Code - WDC002 and receive an extra 10% Discount!
Website: http://www.wightcanvas.co.uk/shop

Welcome! We are pleased to offer you the highest quality products at unbelievable prices.

With same-day dispatch for all orders placed by 3.00pm.

Extensive information is provided about all the products we sell, just browse the site & see.
Website: http://www.component-shop.co.uk/
2host
Provides the complete solution for hosting your website, including the integration of online galleries and stores.

Admin Office
23 Orchid Close
Eastbourne
East Sussex
BN23 8DE
Tel: 0870 0115578
Alight
A high end web design and graphic design agency based in Nottingham.

30 Woolpack Lane
Nottingham
NG1 1GA
Tel: 0845 009 80 20