We sell Memory cards and memory sticks for all types of devices such as Mobile phones, GPS, Playstation 2, Sony PSP, Digital Cameras, Video Cameras and much more. Products include Multimedia Cards (MMC), Secure Digital Cards (SD), Compact flash (CF), Dual Voltage Cards (DV), MMCmobile Cards, PS2 Memory Cards, Memory Sticks, Flash Pen Drives, Transflash and Pro-Duo Memory Sticks.
Website: http://www.bmcdigital.co.uk/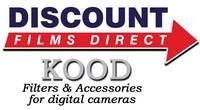 Discount Films Direct are one of the UK's leading suppliers of Kood circular polarising and skylight filters for digital cameras. Plus a wide range of effect filters, accessories and stepping rings. All at discount prices and delivered direct to your door.
Website: http://www.discountfilmsdirect.co.uk/

Focalpoint Optics Ltd is a family business, established in 1982. Since then we have been providing friendly, unbiased advice on a wide range of optical equipment — telescopes, binoculars, tripods, cameras and lenses — as well as outdoor clothing and accessories. Our Online Shop offers a huge range of products at the right prices
Website: http://www.fpoint.co.uk/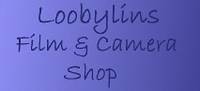 THE online shop for all your accessories, the list below shows just some of the items we stock. Click on our logo to go straight to our shop.

Polarisers, Uvs/Skylights, NDs, Infrared R72, Cable Releases, Flash Accessories, T2 Mounts, C-Mount Lens Adapters, Sto-Fen, Op/Tech, Lumiquest, Rainsleeves, Cokin, Kood, Hoodman, Marumi, Tamrac, Delsey, Gopix Cases, Sensor Cleaning Kits etc. All at competitive prices and ready for immediate despatch. We pride ourselves on our customer service.
Website: http://www.loobylins.co.uk/

PicStop.co.uk has established itself as the UK's favourite and most reliable mail order and online digital accessory retailer.

Here you will find some of the lowest UK prices on Digital Camera & Mobile Phone Memory, Card Readers, Digital Camera Batteries, Battery Chargers, DVDR, Filters, Tripods, Camera Bags and Inkjet Cartridges.

Our range of brands include: Sandisk, Kingston, Sony, Olympus, Fuji, Uniross, Lexar, Canon, Datawrite, Bulkpaq, Epson, Ansmann, Polaroid, Jettec, Velbon, Adobe, Tamrac, Nokia and Panasonic.

Applicable VAT included @17.5%.

Same Day Dispatch on orders before 4pm, Next Day delivery available.

Quick and Simple Ordering.

Visit our website for up to date pricing and special offers.
Website: http://www.picstop.co.uk/

We SPECIALISE in supplying rechargeable BATTERIES, battery CHARGERS and camera CASES, BAGS and ACCESSORIES into the PHOTO and CAMCORDER market.

Our very close relationships with ANSMANN, ENERGIZER and TAMRAC allow us to bring you GREAT QUALITY products at FANTASTIC PRICES with sensible postage costs.

We also have one of the best MONEY BACK GUARANTEES in the business and give you SAME DAY SHIPPING for orders placed by 3:00pm Monday to Friday
Website: http://www.tantronics.co.uk/

UK Digital is one of the first UK online sellers of digital cameras and accessories. We offer an extensive range of compact and SLR digital cameras, tripods, filters, bags, digital photo frames, memory, lenses and much more. All at the lowest possible prices!
Website: http://www.ukdigital.co.uk/

Welcome! We are pleased to offer you the highest quality products at unbelievable prices.

With same-day dispatch for all orders placed by 3.00pm.

Extensive information is provided about all the products we sell, just browse the site & see.
Website: http://www.component-shop.co.uk/
Ask Direct
This company offers a full range of digital cameras and digital camera equipment.

4th Floor
248 Tottenham Court Road
London
W1T 7QZ
Tel: 020 7307 8321


Calumet Photographic
Calumet Photographic has what you need, from photo accessories and cables, to studio lighting and computers.

23 Aston Cross Business Centre
Wainwright Street
Aston
Birmingham B6 5TH
Tel (UK): 08706 03 03 03