Sony Cyber-shot RX10 Review
Image Quality
Sony Cyber-shot RX10 Review – Image Quality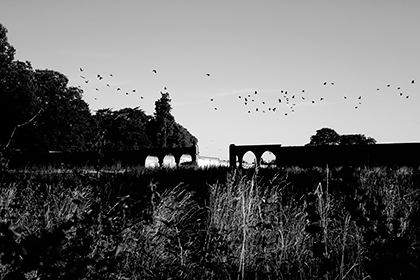 Colour and White Balance
As mentioned previously, owing to the fact that the RX10 utilises the same sensor as the RX100 II, it's safe to assume that they'll produce similar results when it comes to images quality.
That's certainly the case when it comes to the camera's colour performance, as the RX10 produces images that are well saturated with a bright colour palette and a good level of contrast.
There are, of course, a host of picture styles that offer further control over the colours in an image, although the standard settings are more than effective straight out of the camera.
Exposure
The RX10's metering system performs well, and you can rely upon the model's standard evaluative metering setting to deliver even exposures in a variety of conditions. There is a slight tendency to over-expose in dark scenes, although this is easily countered should you wish with exposure compensation.
The sensor also displays in impressive dynamic range, and it is only in particularly bright scenes that images displayed a tendency to blow out highlight detail.
Resolution
The RX10's 1in, 20.2MP sensor is capable of resolving an impressive amount of detail as you might expect.
At the base ISO of 100 the sensor resolves to around 27lpmm (lines per mm) on our test chart, and it continues to produce some impressive figured throughout the range. At a higher ISO of 800 the RX10 still manages to resolve at around 26lpmm, while even at the maximum standard ISO of 12,800 the RX10 resolves around 24lpmm
Image Noise
As stated, the RX10 handles noise well throughout the ISO range, still managing to render an impressive amount of detail at its highest base ISO setting.
Noise isn't really an issue across the lower ISO settings, as is well controlled up to ISO 800. It's not until ISO 3200 where noise really becomes an issue, with heavy luminance noise reduction resulting in softer images with less contrast.
However, if you're happy to shoot Raw files then you can be confident shooting right up to the top base ISO setting of 12,800.
Raw vs JPEG
While there's no denying that JPEG files are impressive straight out of the camera, as ever you'll have more room for manoeuvre with Raw files. In terms of dynamic range, Raw files retains a lot of detail which is otherwise completely lost on JPEG files and therefore can be retrieved in post production.
Raw files also allow for sharper images at higher ISO settings owing to noise reduction applied to JPEG files at similar settings.