Nikon D7100 Review
Performance
Nikon D7100 review - Performance
The Nikon D7100's LCD is one of the first things to make a positive impression, not because of its slightly larger-than-average dimensions but its clarity. The display appears almost flush with the tempered outer panel (which makes sense as the air gap has been removed), rather than slightly behind it as with many other DSLRs, and its viewing angle is excellent. It's also sufficiently bright at default settings and shows good contrast and detail, and all menu items are labeled clearly and logically filed away into various sub-menus.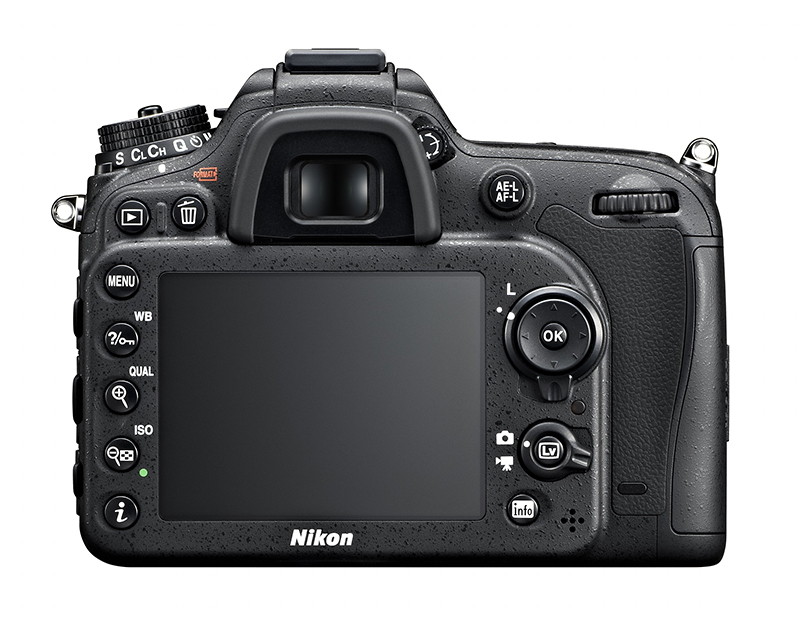 The Nikon D7100's viewfinder is also bright and clear, with magnification at a perfect point where the scene can be seen in its entirety without the user needing to look around the finder itself. All exposure information underneath this can be seen at the same time, and the OLED display which overlays shooting information has sufficient contrast for its information to stand out against an average scene. It's also brightly lit when the camera has its focus activated or focus point changed, which is useful when working in low light.
Responsive in use

It's pleasing to see responsiveness being a key theme with the Nikon D7100's general operation. There is virtually no delay when turning on the Nikon D7100, and all menu items and exposure settings are changed without any lagging, something which can't be said for all such cameras. Once focus is acquired through a half depression of the shutter release button there appears to be very little travel between this point and image capture; this is excellent, although some may find this takes some getting used to.

One thing which does disappoint, however, is the Nikon D7100's slight slowdown as Raw images are being written to the memory card. The camera doesn't have any issues when capturing a single image, but should another one should be captured in quick succession it can take a fair few seconds for it to appear on the LCD screen.

Nikon claims the Nikon D7100 to have a 6fps Raw burst depth of just six frames (lossless compressed at 14 bits) and this is verified through testing with a UHS-1 SDHC card. Such a burst is typically cleared away to the card in just over six seconds, suggesting Nikon has sought to balance a reasonable depth with a fast burst time. Still, for some this depth may be limiting, although it can be increased to nine frames when to set to a lossy 12bit mode. A lower-resolution sensor, faster processor, or perhaps a more spacious buffer would increase performance here this, and make it more suitable for sports photography or any other situation where burst shooting would be typically employed. It should be noted that if only capturing JPEGs, or using the 1.3x crop mode, this depth can increase significantly, with a 7fps burst speed achievable using the latter mode.
Kit lens

The AF-S DX Nikkor 18-105mm F/3.5-5.6G ED VR which comes supplied with the Nikon D7100 provides a superb 27-157.5mm equivalent focal range when used on a DX-format body such as the Nikon D7100, and in many respects it's a commendable performer (its optical qualities are discussed in the Image Quality section). It focuses with very little sound and its Vibration Reduction system is quite clearly effective when capturing images at particularly slow shutter speeds.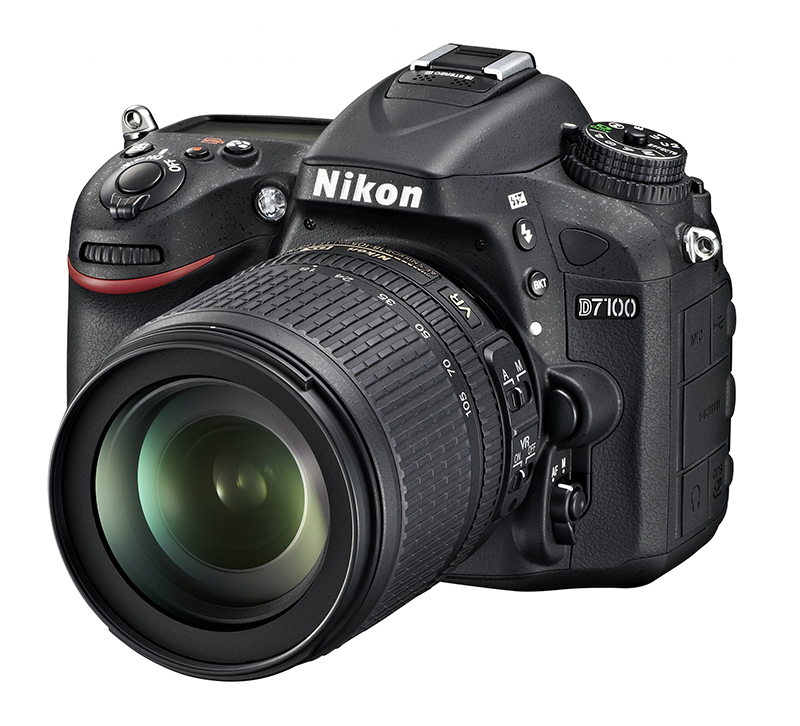 Focusing with the lens is reasonable, although the optic lacks the urgency of some other kit lenses. Obviously, as a larger-than-average kit lens with more elements, such a comparison may not be seen as entirely fair – although a comparison with Nikon's other 18-55mm kit lens shows very little between them in terms of focusing speed, suggesting it may well simply be down to the Silent Wave Motor used in each. When the camera is set to the continuous AF-C function, however, the AF point darts around the scene with impressive dexterity. Naturally it's not faultless, and the presence of other brighter details does sometimes sway it away from the subject, but its general adherence is still commendable.