Fujifilm X-E1 review
Value & Verdict
Fujifilm X-E1 review - Value
With an asking price of £1149 with the rather lovely 18-55mm f/2.8-4 lens, it goes right up against the similarly retro-inspired 16MP Olympus OM-D, which comes in at the same price with the slightly broader 12-50mm, though with a variable maximum aperture of f/3.5-6.3. That's not forgetting 24MP Sony's NEX-7 at around £949, though the 18-55mm kit lens isn't a match for the X-E1's.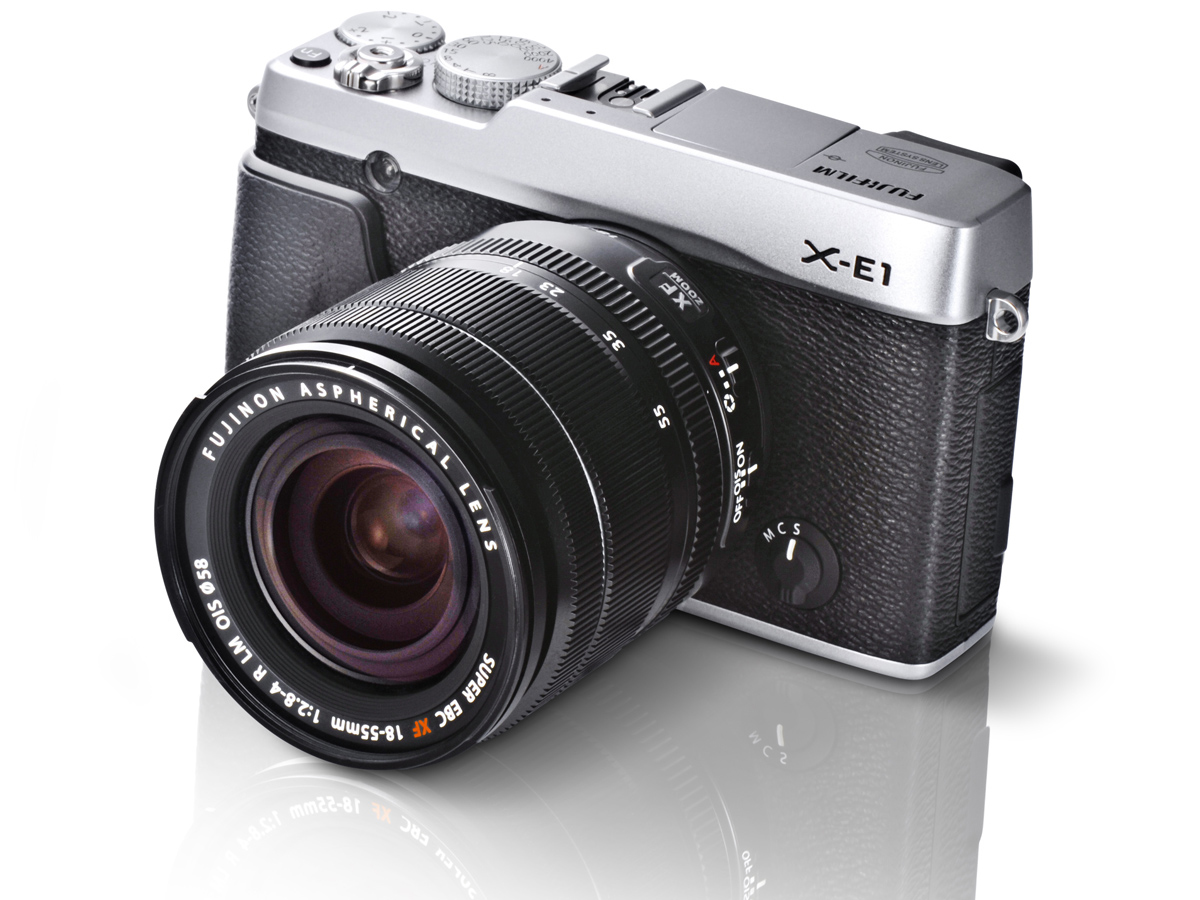 Fujifilm X-E1 review - Verdict
While it may appear to be simply a stripped down, more affordable X-Pro1 to tempt more people into Fujifilm's CSC family, that would be doing the X-E1 a great disservice.

Similar in size to the X100, and combined with a similar premium finish that won over so many fans to Fujifilm's retro-inspired compact, the X-E1 manages to feel more refined and balanced as soon as you pick it up compared to the rather chunky X-Pro1.

And while it forgoes the smart Hybrid viewfinder of the X-Pro1, the payback is the sharper, crisper EVF in the X-E1 that more than makes up for this, though you could feel a little short-changed with the fairly underwhelming rear screen.

The X-E1's AF, though improved from the original X-Pro1's focusing, it's still not as fast or as responsive as systems found in the competition, while the video capabilities aren't as comprehensive either.

These points aside, and the X-E1 is a joy to shoot with. The back-to-basics philosophy won't be for everyone, but it means its quick and easy to set-up and shoot with, while the Quick menu offers access to other key shooting controls.

The real jewel in the crown of the X-E1 is its sensor. The quality of the results and the detail rendered is excellent, delivering images that are some of, if not the best we've seen from an APS-C sized sensor.

While it may be a bit more of a niche camera than some other models, those who opt for the X-E1 will be rewarded with a camera that looks the part, handles well and delivers images beyond what its price may suggest.