Nikon D810 Review
Review Date : Mon, 11 Aug 2014
Author : Callum McInerley-Riley
Nikon D810 Review - The Nikon D810 is the manufacturer's latest full frame DSLR, arriving with the promise of the best image quality of any Nikon DSLR ever.
| | |
| --- | --- |
| Pros: | Loss of low pass filter means great detail capture; High resolution; Solid build quality |
| Cons: | Pretty bulky and quite heavy; Premium quality comes at a premium price |
Nikon has a long tradition of producing high quality full frame DSLRs with a real emphasis on high-end image quality.
Two years ago the manufacturer launched a pair of DSLRs in the form of the D800 and the D800E, with the main difference between the two being that the D800E has the effects of its low pass filter cancelled out.
Nikon has now replaced the two of those models with a single new model - the Nikon D810.
What makes this DSLR notable is that it's the first full frame DSLR to be completely lacking in an optical low pass filter - rather than have its effect negated as seen previously - and as a result Nikon claims it'll produce the best image quality in its history.
There's no doubt this is a lofty claim, so let's take a closer look and see whether these claims ring true.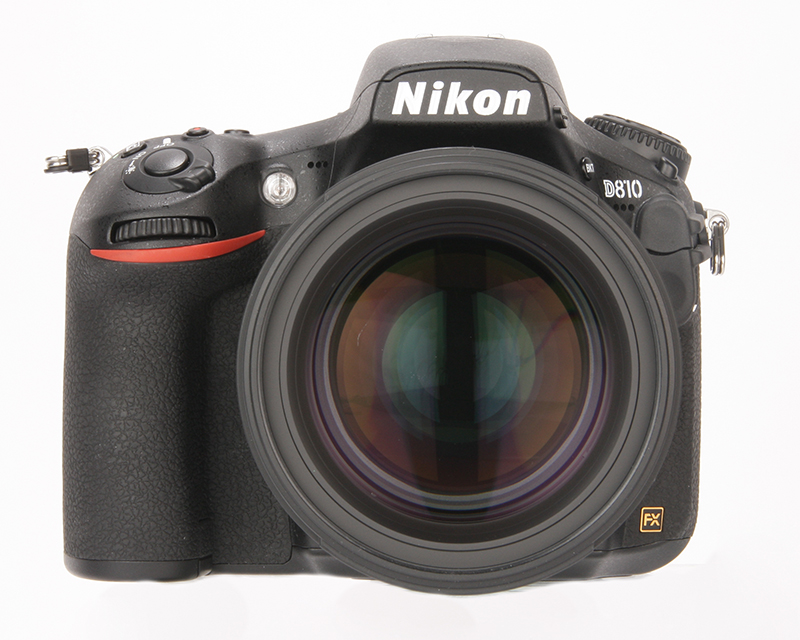 Nikon D810 Review - Features
Nikon's claims of the D810 offering the very best image quality of any Nikon DSLR ever are made possible by an impressive sensor.
The chip found in the D810 is a 35mm full-frame CMOS sensor with a 36.3MP resolution. This, combined with the absence of a low-pass filter, means that the D810 should be capable of capturing an excellent amount of detail.
One by-product of the high resolution and large sensor is that the D810 produces some huge files which can quickly fill up your memory card and then, in turn, bring your post-processing equipment to a grinding halt.
The good news is that Nikon has given the D810 a wider range of image capture formats including a new 'S Raw' format which captures images at 9MP and uncompressed and thus a smaller file size.
Images can be captured at a native ISO range of 64-12,800, extendable to ISO 32-51,200 when the need arises.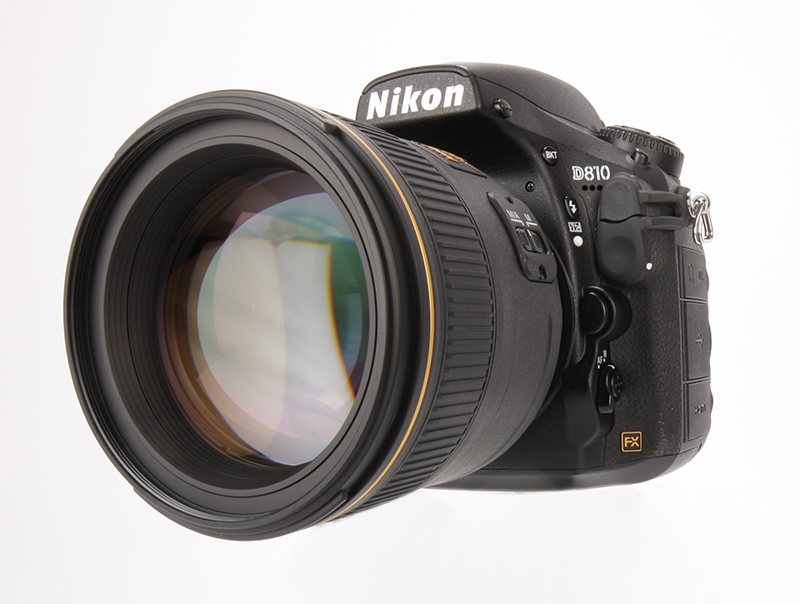 Processing power

Despite the hefty resolution, the presence of Nikon's Expeed 4 processor means that images can be captured at around 5fps - a speed not to be sniffed at - while this can be increased to some 6fps if you're happy to shoot in DX crop mode.
On the rear of the camera you'll find a 3.2in, 1.23m-dot LCD screen which is as well specified as most other full frame DSLRs, while as you would expect the model also features an optical viewfinder to aid composition.
If you're interested in video capture, the good news is that the D810 caters well for those needs as well. Although it doesn't offer the new ultra-HD 4K video capture, it does still capture at 1920 x 1080p Full HD.
The video capture capabilities are also fairly comprehensive in terms of frame rate, with 60p, 50p, 30p, 25p and 24p all on offer, as well as 60 and 50p at the slightly lower resolution 1280 x 720 setting.
One other welcome feature is the presence of a small pop-up flash which can obviously be used to illuminate a scene as well as trigger off-camera Nikon flash guns.
Unfortunately the D810 doesn't feature Wi-fi or GPS as standard, however there is the option to add the functionality through a range of extra adapters. This helps keep the cost of the camera down for those who wouldn't usually use the Wi-fi functionality.