Canon PowerShot SX600 HS Review
Review Date : Wed, 16 Apr 2014
Author : Cliff Smith
The Canon PowerShot SX600 HS offers a substantial 18x optical zoom and extensive feature set all for under £200, asking the question is it the best value compact on the market?
| | |
| --- | --- |
| Pros: | Focal range; Performance; Image Quality; Value for money |
| Cons: | Lacking manual functionality |
Not so long ago, if you wanted a camera with more than about 10x optical zoom, you'd have to buy a bulky, heavy bridge camera or at the very least a high-spec travel camera, and either one would have cost you well over £300.
Now however, the Canon PowerShot SX600 HS offers a high-quality 18x zoom lens, along with full HD video recording, advanced autofocus and cool hybrid features, all in a camera the size of a pocket compact, and for less than £200. Is this the best value camera on the market today?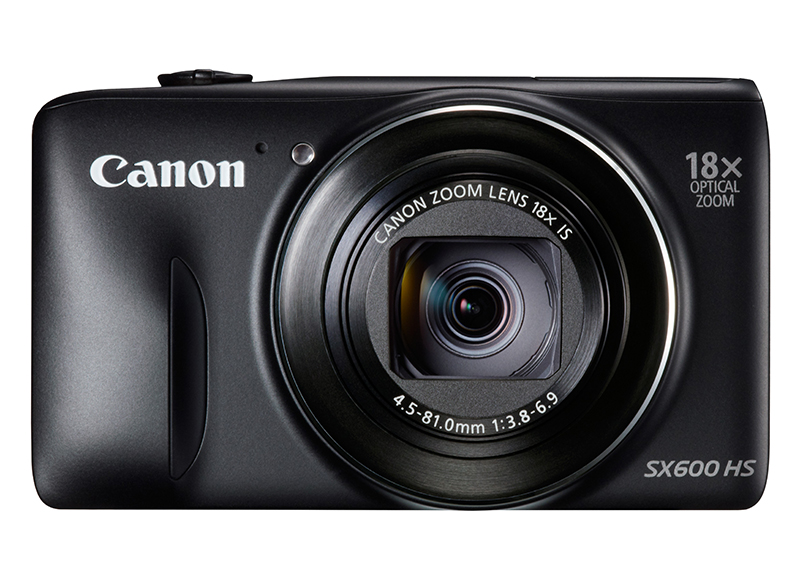 Canon PowerShot SX600 HS Review – Features
Canon has done an admirable job when it comes to equipping the SX600. It features the very latest optical, autofocus, image stabilisation and sensor technology, a good selection of fun and interesting features, but remains simple and easy to use.
The key feature is of course the lens, which offers 18x optical zoom, equivalent to 25-450mm, encompassing both ultra-wide angle and a useable long telephoto. It's not particularly fast, with a maximum aperture of only f/3.8-6.9, but the clever part is how it manages to fold away inside such a compact body.
The SX600 is only 26mm thick, slimmer than many other pocket compacts, but that 18x zoom lens folds down completely flush with the front panel. Watching from the side as it folds itself away is like a conjuring trick; there really doesn't appear to be enough room for the lens, the sensor and the monitor screen within the thickness of the camera body.
Despite the SX600 costing less than £200, Canon hasn't skimped on the high-tech bells and whistles. The sensor is a 16.0 megapixel 1/2.3in back-side illuminated CMOS chip, combined with Canon's Digic 4+ processor and HS technology, for improved low light performance.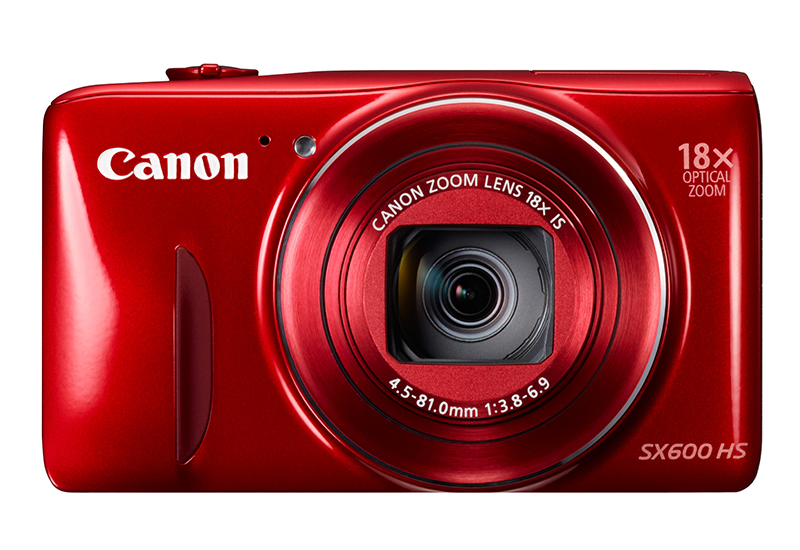 Shooting modes

The SX600 features subject-tracking AF/AE with face recognition, which continually scans the scene and automatically keeps the camera focused, even on a moving subject, so you hardly ever have to wait for it to focus, even at maximum zoom. It means sharper shots that are quicker to take.
The SX600 has three shooting modes, selected by a small switch on the thumb rest. One is the standard automatic exposure mode, but the other two are more unusual. In "Creative Shot" mode, the camera shoots a quick sequence of shots, applying different filter effects to each, and displaying them as a collage or mini slide-show.
The other is the "Hybrid Auto" mode, in which the camera enters a continuous video recording mode, so that when a picture is taken, it also records a short video sequence from a couple seconds before and after the exposure. It's quite a bizarre way to record events, but also different and interesting.
Other advanced technology inside the SX600 includes Wi-Fi and Near Field Communication (NFC) connectivity, allowing the camera to communicate with Canon's free CameraWindow smartphone app. Using the app you can add GPS co-ordinates to your pictures, share them on social media sites and even shoot pictures remotely.
Some people might find the manually activated pop-up flash to be an annoyance, but personally I like it. It means you have to make a conscious decision to use the flash, so hopefully you'll be less likely to use it when the subject is out of range, or at other inappropriate times. It also puts the flash further from the lens, reducing the likelihood of red-eye.