Nikon D4S Review
First Look
The camera announcement that received the most interest at this year's Consumer Electronics Show (CES) was undoubtably Nikon's new flagship model - the Nikon D4S, which was showcased in the centre of the manufacturers stand for all to see.
Successor to the Nikon D4 in the company's DSLR lineup, details of the camera were thin on the ground at the time of announcement, however Nikon promises that the D4S will utilise a new image processing engine, presumably the EXPEED 4 image processor as found within the recent Nikon D5300 and Nikon D3300 - an entry-level DSLR also unveiled to the press for the first time at CES.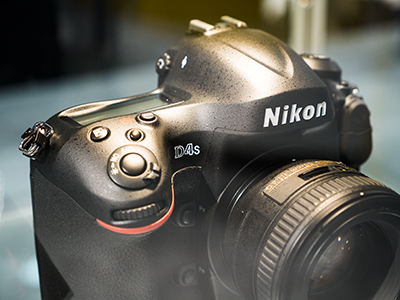 As well as a new image processor, Nikon claim that the D4S will feature a more advanced autofocus performance to ensure it's the first choice for professional sports, nature, and event photographers who demand nothing but the best.
A close study of the Nikon D4S in the glass cabinet at CES revealed very subtle differences to the Nikon D4. Other than the 'S' in the model name, we could only spot minor changes to the body, including what appeared to be renewed AF target controls at the rear with improved grip. Despite our efforts and request to view the Nikon D4S out of the cabinet, Nikon refused any press to get hands on with the product until the specification is officially released - expected in the next few weeks.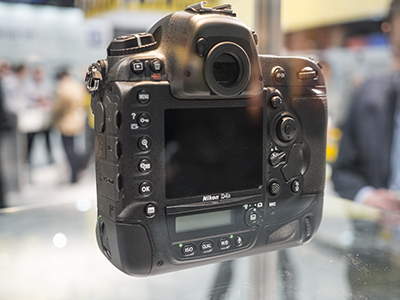 As stated in the official statement, as released by Nikon USA on 6th January, The Nikon D4S represents a concentration of Nikon's advanced camera development technologies and legacy as a leader in imaging. The D4S will further expand the possibilities for professional photographers who demand the best possible performance and image quality in challenging environments. The Nikon D4S will build upon the success of the acclaimed Nikon D4, a camera highly regarded for its speed, unrivaled low-light ability and amazing image quality that made it the choice of professionals and advanced amateurs around the world.

Pricing and availabilty of the Nikon D4S was still to be announced at the time of writing (14th Jan 2014).
First images of the Nikon D4S at CES 2014