Nikon D4S Review
Image Quality
Nikon D4S Review - Image Quality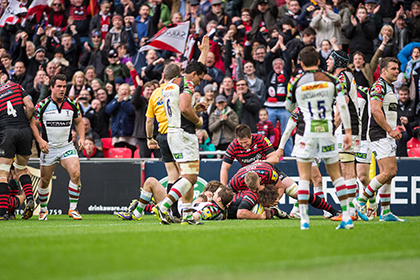 Colour and white balance
Nikon DSLRs can be said to have quite a specific colour palette and way of capturing the colours in a scene. The Nikon D4S - as you would expect for a camera at the top of the range - exhibits all of these hallmarks in delivering a natural and realistic set of colours.
If you're looking for a more vibrant set of colours, it could be an idea to switch to the 'Vivid' colour mode for certain settings.
In terms of white balance, you can rely upon the D4S's auto white balance system to deliver an accurate setting in most scenes. As well as a host of presets, professional photographers will no doubt welcome the 6 customisable white balance settings which accompany them.
Exposure
As mentioned previously, the camera's metering system and scene recognition set-up works fantastically well, delivering accurate exposures in a range of different settings.
The D4S is intelligent enough to take highlights right to the point of clipping in a scene, and thus allow for a great deal of detail to be captured in shadow areas, and as a result the balance between highlights and shadows is almost perfect.
Resolution
As you might expect for a camera with a 16.2MP resolution, the Nikon D4S doesn't particularly excel in this regard, resolving at around 28lpmm in our test charts at base ISO.
The fact is, however, that for most professional photographers high resolution isn't the key concern - it's speed. Most images will either be used in newspapers or online, rather than large scale reproductions, and as a result the 16.2MP images offer more than enough scope for cropping where needed.
Noise
While resolution might not be a pressing concern, one area that certainly is is noise at higher ISO settings, and the good news is that this is an area where the D4S excels.
Throughout the ISO range there's very little sign of noise, with a key reference point for this being that the model resolves almost the same amount of detail at ISO 12,800 as it does at ISO 100.
Raw vs. JPEG
It's worth noting that the D4S delivers excellent JPEG files straight out of the camera, a fact worth noting as a lot of professional photographers will rely upon JPEGs so they can get their images to their employers as fast as possible.