Nikon D3300 Review
Image Quality
Nikon D3300 Review - Image Quality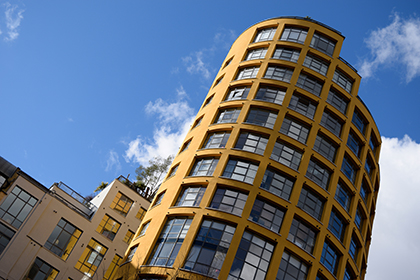 Colour and white balance
Once again, as the camera inherits the same white balance setting as its predecessor it's safe to assume that it might produce a similar set of results.
On the whole this is the case, with the AWB setting readily relied upon in most shooting settings. It can, on occasion, be seen to neutralise colours a touch too much in serene scenes, and when that happens to be the case it's an option to select one of the camera's preset white balance settings such as 'shade'.
In terms of colours the standard setting delivers a pleasingly natural palette, while if you want a bit more oomph from your images then the 'vivid' preset mode does a great job of lifting a scene.
Exposure
As mentioned previously, the tried and tested metering system delivers even exposures in a range of ISO settings. The sensor also delivers an impressive dynamic range which is more in line with cameras higher up Nikon's range of DSLRs.
When shooting at the lower ISO settings, it's possible to bring out shadow detail in post production should the need arise. If you're happy to shoot Raw files than the dynamic range is expanded even further, allowing for more wriggle-room in post production.
Resolution
Thanks to the high pixel count and the removal of the low pass filter on the D3300, the model is capable of capturing an impressive level of detail. Between ISO 100 and 400 the model can capture around 34 lines per mm (lpmm) on our test chart.
The level of detail captured continues at a high level through the ISO range, and it's only up at ISO 6400 when it drops to 28lpmm. Even at the new highest extended ISO setting of 25,600 the D3300 captures an amount of detail in keeping with a lower megapixel count, with a measurement of 24lpmm.
Noise
The level of noise throughout the ISO range is well managed, although there is the slight appearance of colour noise in areas of shadow at ISO 400.
Colour noise become more apparent at ISO 800, although switching on the in-camera noise reduction will manage this occurrence somewhat better.
By the time you reach the camera's highest native ISO setting of ISO 12,800 luminance noise has become a real issue, dispelling any of the fine detail that you may have expected the D3300 to capture.
Raw vs JPEG
As you would expect, the appearance of noise at the higher ISO settings is much easier to manage if you're shooting Raw files. Although it does appear more intrusive at first, once you get the images in to Raw processing software it's easily reduced.
Raw files also allow for a wider native dynamic range to be captured, allowing for more detail to be captured in both the camera's shadow and highlight areas.
Video
Although you might not expect high-end video capabilities for a camera entry-level DSLR class, the D3300 delivers a fairly advanced video performance. The model shoots at 1920 x 1080 Full HD, as well as offering capture of a frame rate up to 60fps.
There's also an HDMI out port and the option to attach a 3.5mm microphone or a more complete shooting package.