Nikon D3300 Review
Design
Nikon D3300 Review - Design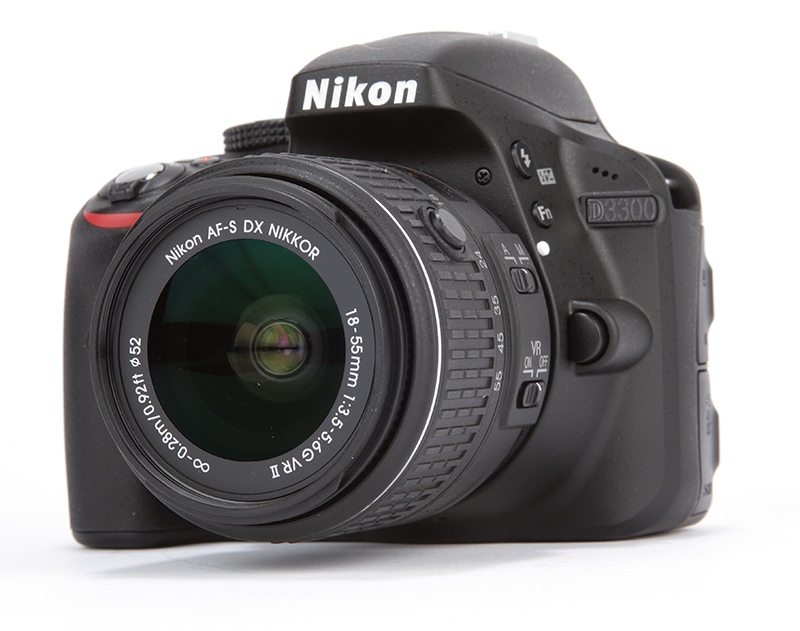 With the Nikon D3300, it could be said that Nikon is looking to create the perfect entry-level DSLR. The price-point is a clear signifier of that intent, while the specification more than meets entry-level requirements.
One feature that debuted on the D3200 and is retained in the D3300 is the model's graphical rear display. The graphics represent aperture, shutter and ISO sensitivity, giving beginners a visual reference point to the settings they're changing. The aperture graphic is particularly pleasing, with it getting larger and smaller relative to the size selected.
There's also a '?' button which can be pressed in conjunction with any of the settings which then activates a more in-depth explanation of the settings being used, serving almost as a built-in instruction manual for those new to DSLR photography.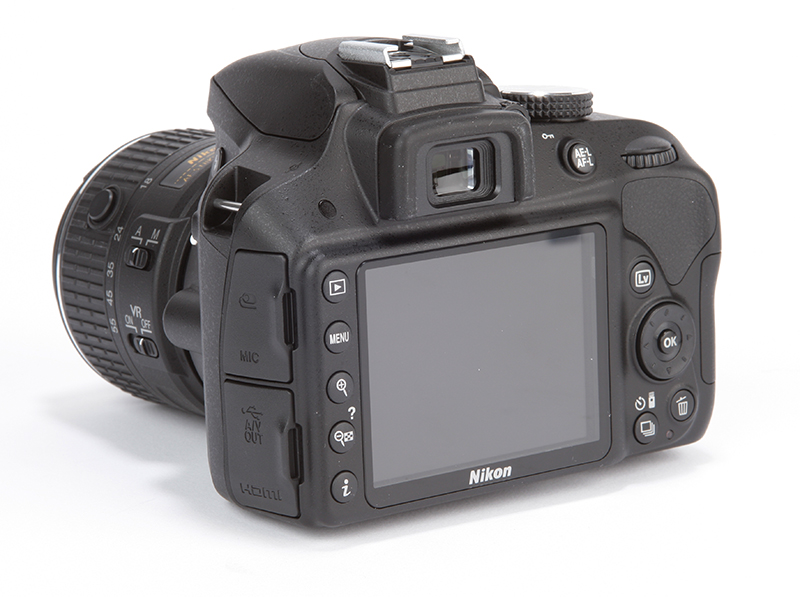 Button layout
Another signifier of the camera's entry-level standing is the amount of buttons and dials located around the D3300's body, or more accurately the lack thereof. There are very few buttons to offer adjustment of exposure and shooting settings, with an exposure compensation button on the camera's top plate and a button on the rear to change shooting rate.
There is an 'Fn' function button on the front left of the camera that enables quick access to the ISO setting by default, although this can be adjusted should needs be.
To gain access to more of the camera's functionality there's an 'Info' button on the rear of the camera. Pressing this brings up an on-screen menu offering access to metering modes, AF settings and Raw and JPEG shooting.
To the left of the LCD screen sits a playback button and menu button, and on the whole this combination of buttons will certainly suit the camera's target market delivering a simple yet complete shooting experience.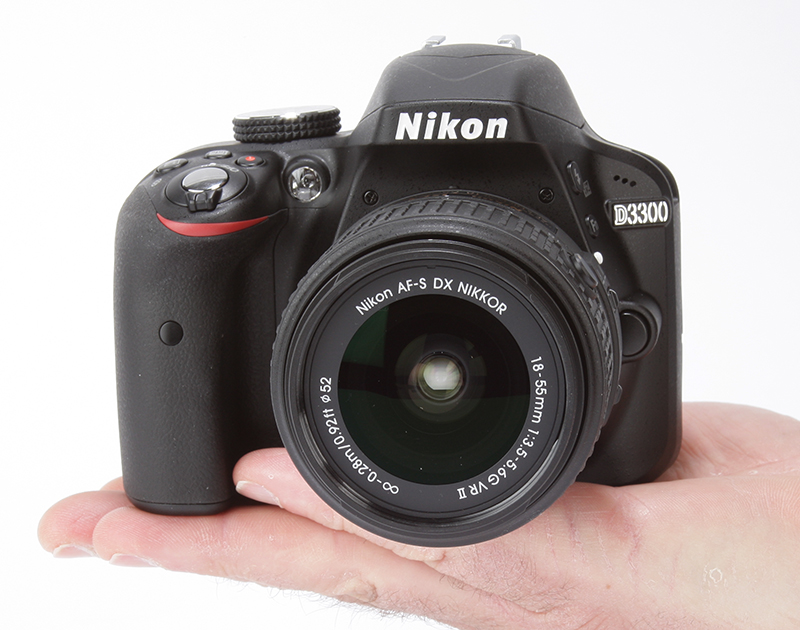 Size comparisons
In terms of comparisons in size to the D3200, the D3300 isn't a great deal different. The body is constructed from the same polycarbonate as its predecessor, and in terms of dimensions is just 1mm thinner and 1mm shallower than its predecessor, although it is 2mm taller.
The body itself is some 25g lighter, although on the whole there is very little different between the two.
The standard kit lens is sure to be of interest to those looking to purchase an entry-level DSLR, and therefore it'll be welcome that Nikon has redesigned this option. The lens now feature design akin to Nikon's 1 series cameras, with the lens featuring collapsible design and as a result it's some 30% smaller and 25% lighter than the previous optic.
Although the difference in weight isn't instantly noticeable the difference in size is, and with the kit lens the D3300 is more akin to a CSC than a DSLR.