Sony NEX-5T Review
Performance
Sony NEX-5T Review - Performance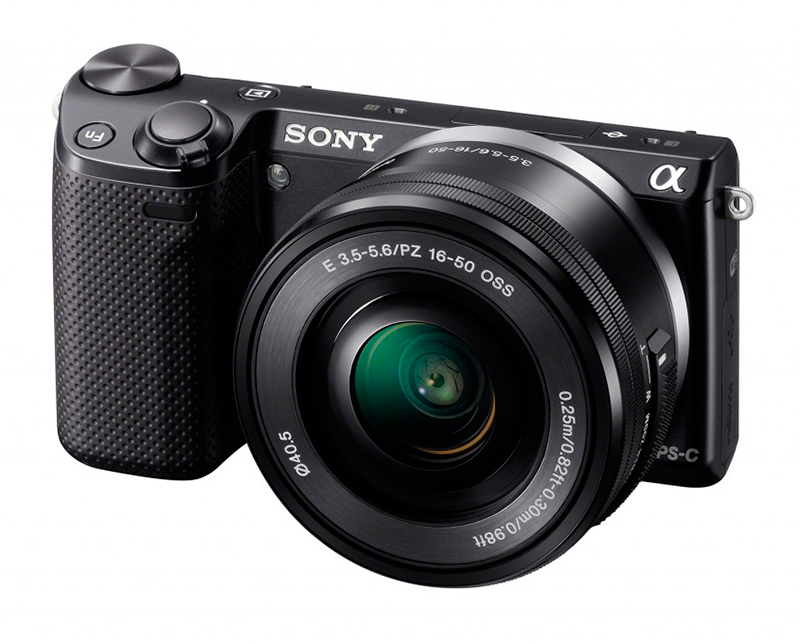 All of the NEX cameras have had very good performance, and the NEX-5T is no exception. From a cold start it can power up, focus and take a picture in approximately 2.5 seconds, which won't break any records but doesn't keep you waiting. The camera's shot-to-shot time is consistent in JPEG, Raw, and JPEG plus Raw recording modes; a respectable 0.8 seconds.
The 5T has two continuous shooting modes; a standard mode that shoots at about 2fps with continuous autofocus, and a speed-priority mode that only focuses for the first shot, but can shoot at 3fps. In both modes it can capture 11 frames in JPEG, 10 in Raw or 9 in Raw plus JPEG modes, before it has to pause to empty the buffer.
Thanks to the advanced hybrid autofocus system the camera performs just as well in low light as it does in full daylight. In fact the low-light focusing ability is extremely impressive, focusing at exposure levels as low as EV0. For even lower light levels there is a powerful AF illuminator mounted near the top of the handgrip.
If the NEX-5T has a weakness it could be battery duration. Like most Sony cameras it uses the proprietary Info-Lithium technology, so rather than the usual three-bar battery level indicator, you get an accurate display of the percentage of charge remaining.
The NEX-5T comes in a kit with the new SEL-1650P powered zoom lens and the F20S external flash, both of which are powered by the camera battery.
Add to that the big touch-screen and all the advanced technology inside the camera, and that's going to account for a lot of milliamps. Sony claims 330 shots on a full charge; we took about 200 shots, including some with flash, and a lot of reviewing and menu operations, and there was about 50% charge remaining.