Sony Alpha 7 (A7) Review
Image Quality
Sony Alpha 7 review - Image Quality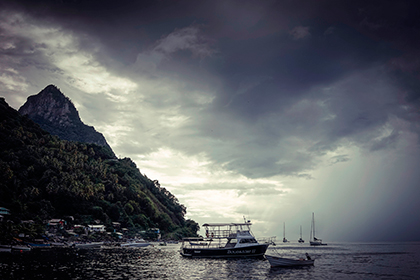 Colour and White Balance
Set to its standard colour mode and the A7 delivered no nasty surprises colour-wise, with lifelike colours that provided a pleasing punch in blue skies and greens in landscapes. There are other colour modes on tap also which can be adjusted for saturation, sharpness and contrast.
The Auto White Balance didn't provide any nasty surprises either, with on the whole reliable colour rendition, even under artificial light sources.
Exposure
The A7's 1200-zone evaluative metering system has been used in numerous Alpha SLT cameras, so it's quite a familiar system and in the main delivers pleasingly accurate results, whether its balanced or more challenging conditions. A handy feature is the A7's zebra pattern display, which while intended more for video use, will provide a quick reference to areas in the frame that may see highlights blown out.
Resolution
Sharing an identical resolution to the 24.3MP Nikon D610, its no surprise to see the A7 resolve detail down to the same level. Our test charts reveal the A7 is capable of resolving down to 32lpmm (lines per mm), but we'd stress to get the best out of the sensor that one of the Zeiss primes is used as the 28-70mm OSS lens doesn't do the sensor justice and lacks 'bite'.
Image Noise
Both Raw and JPEG files display no signs of image noise at lower sensitivities with excellent levels of detail. Looking at Raw files first at higher sensitivities, and the A7 performs well when compared alongside comparable files from the Nikon D610. At ISO 3200 and while luminance noise is evident, it's very fine and detail is maintained nicely. Interestingly, our test images displayed noticeably less chroma noise than those from the D610 at this sensitivity.
Luminance noise at ISO 6400 is still very fine, with a pleasing organic look to it, while chroma noise is still controlled very well - again, results are better than those from the D610, which looses out with slightly more pronounced chroma noise and not quite the same level of detail.
JPEGs see a slight role reversal, with the D610 managing to deliver less waxy looking images at high sensitivities, with files from the A7 a little too over processed for our liking.