Nikon Df Review
Nikon Df Jeremy Walker interview
Nikon Df First Impressions

Months before it was revealed to the public, Jeremy Walker became the first person in the UK to use Nikon's new retro-styled, full frame Df DSLR when he was asked to use it to shoot the images for the brochure. In this exclusive interview with WDC Jeremy tells us how this unique opportunity came about and shares his first impressions of the camera. Nikon Df Field Review sample image gallery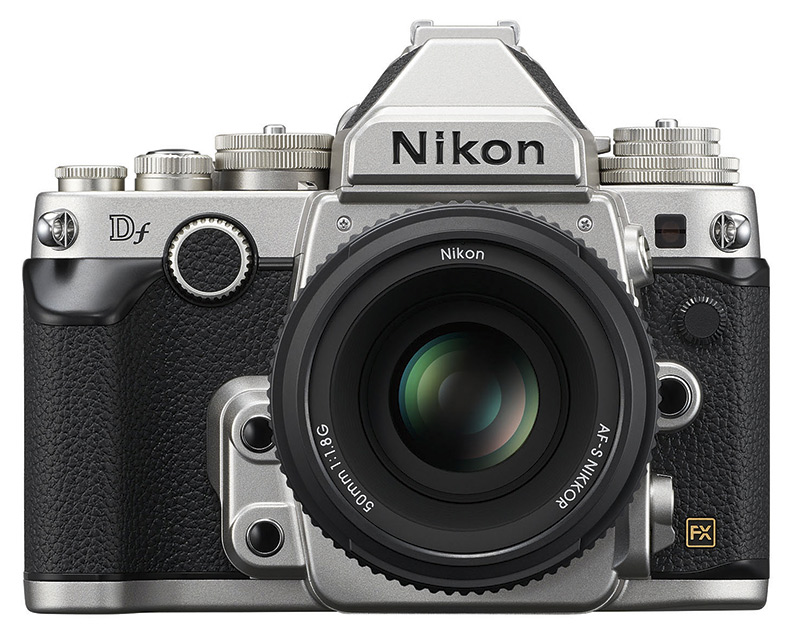 What Digital Camera: So how did you end up with the first Df in the UK?
Jeremy Walker: I was approached in June by an agency based in Tokyo asking if I could help them with a project. After replying yes and signing a non-disclosure agreement the creative director, art director and I had a Skype meeting, mainly to introduce ourselves and discuss loosely the parameters for a landscape shoot somewhere in the UK.
After some research of possible locations and so forth we had another Skype meeting and it was decided that Scotland would fit the story they were trying to tell. It was on this second meeting I was introduced to the Df.
WDC: When did you first get to see it and what were your first impressions?
JW: The first time I got a glimpse of it was through the eyes of a web cam, which probably isn't the best way to get an idea of the looks, feel and capabilities of a camera, but just seeing those big old fashioned looking shutter speed and ISO dials really fired my interest. I was given no details of the cameras inner workings, sensor or of file sizes at that point but I had to admit I was intrigued by what I saw. I loved the retro looks, particularly the chrome version.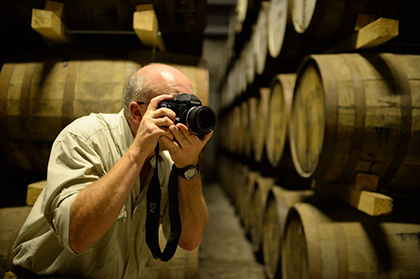 WDC: When did you first get your hands on one?
JW: I was sent a pre-production model in July to handle and get used to before we actually met up for the shoot. And what was the first thing that I did? I fitted one of Nikons f2.8 zooms, the 24-70mm, and I have to admit was disappointed with the feel of the camera and the weight distribution.
It felt very front heavy and my hands didn't fit in with the ergonomics of it. However, as soon as I attached a prime lens it was a whole different story. The balance felt very good. In my opinion the Df is made for primes, and primes are what we did ninety percent of the shoot with.
WDC: Your brief was to shoot the brochure for the Df. How much planning was involved?
JW: After the initial euphoria of being asked, reality soon hit home. I had a great deal of organising to do. We needed locations and models to sort out, access to be obtained, accommodation to be booked. Have you tried to book five rooms in central Edinburgh at short notice when the Edinburgh Festival and Tattoo are on?
Nearly a week was spent in front of the computer researching, making calls and arranging meetings. I then had a six day recce around Scotland visiting the chosen locations and briefing people about what we wanted. Everyone I met was very helpful.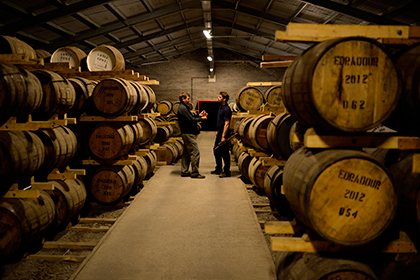 Nikon Df Field Review sample image gallery
WDC: Tell us about the shoot itself.
JW: We did the shoot in August. Not the best time, with all the tourists, the slow moving caravans, and the midges. The Creative Director and Art Director from the Japanese ad agency, and their client from Nikon Tokyo, flew into Edinburgh with four Df's and all the lenses I would need for the job including Nikon's new 58mm portrait lens. And then of course there was the fifth man, my assistant Stu, who was a godsend.
Playing with a pre-production camera at home is slightly different to using it in the heat of the moment, shooting an advertising job with three clients standing over your shoulder expecting results from their new creation but we worked well together as a team despite the artistic, cultural and language barriers.
The shoot lasted eleven days. That's eleven days of near continuous use in a variety of situations and in a variety of weather - this was after all Scotland in the summer.
WDC: Did your opinions of the Df change once you used it?
JW: Yes. I had worried unnecessarily about the handling and ergonomics. With Nikon's prime lenses the Df feels right and works really well. Everything was where it should be, and not once did I feel uncomfortable using it.
The weather sealing on the Df is supposed to be as good as a Nikon D800 and I certainly had no problems with it in the drizzle and rain I encountered although I probably wouldn't give it the same abuse as I give my D3x. But let's remember, this is not a pro camera.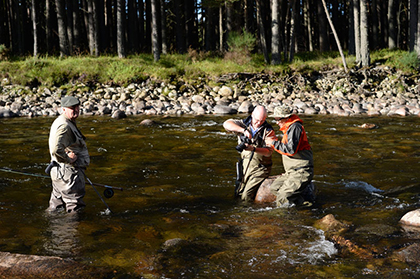 WDC: The EN-EL14a battery is smaller than that in the D800. How well did it last?
JW: I found the battery life to be excellent - I averaged about 1400 frames per charge. I also liked the recharging unit, as it plugged directly into the mains socket, so no need for yet another cable.
WDC: What were the qualities that you liked best about it?
JW: The layout in the viewfinder is simple and easy to see and use, as is the menu system. Those dials on the top plate are great. There is something quite tactile and pleasurable about rotating a dial rather than referring to an LED read out and it does mean you can see the information you need without putting the camera up to your eye or squinting at a reflective display.
The ISO and exposure compensation dials are easy to operate. The fact that they're positioned to the left of the prism is unusual but was not an issue at all. And as for the video mode, well there isn't one, and all I can say is well done to Nikon for acknowledging that not everybody wants to be the next Spielberg.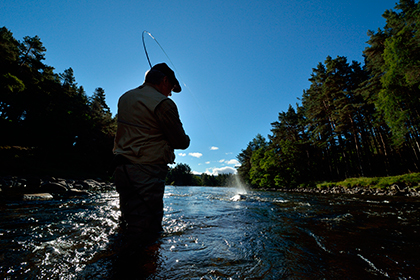 Nikon Df Field Review sample image gallery
WDC: Is there anything that you would change about the Df?
JW: I would have liked Nikon to have gone a little further and dropped all the modes except manual and aperture priority. This would have eliminated the need for the mode dial. Some of the internal electronic gadgetry is also unnecessary too and clutters up the menu system. Do you really need spot white balance as well as all the other re-touch modes?
Ideally I would have liked Nikon to go much further and get rid of a whole pile of electronic clutter, but I accept that they didn't design the camera just for me. It would also have been great to have a spilt image and microprism ring in the viewfinder, like my F3, for manual focusing with my old AIS Nikkors, though I didn't get the opportunity to try any of my old lenses on the Df during this shoot.
WDC: What did you think of the image quality?
JW: The Nikon Df has the sensor and workings of their top of the range Nikon D4. The D4 chip is an awesome piece of engineering and although 'only' sixteen megapixels the results are fantastic, especially when working in low light and other high ISO situations. The remarkable high ISO capability of the Df not only allowed me to shoot at 1600 as a default much of the time with clean, noise free images but pushing the camera further to 3200 and even 6400 gave superb image quality.
I photographed Portree harbour at night at 6400 ISO and at 100% I can see fine detail in the darkly lit buildings. But it is not just a high ISO camera, as images at the lower end of the range are clean crisp and sharp. I used to use a Nikon D700 which was a 12 megapixel camera and that had good high ISO useability but the Df is another big step forward. Shooting the Northern Lights? Get a Df!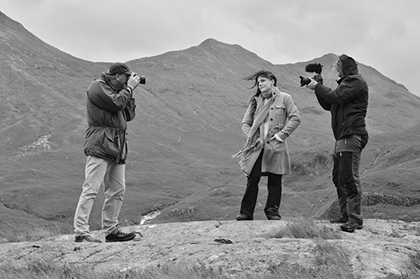 WDC: How would you summarise the Df?
JW: The Df won't be everyone's cup of tea either in its looks or in the specification but in my opinion is an excellent camera. It looks good, feels good when used with prime lenses, the image quality is excellent and it is by far the smallest and lightest full frame DSLR that Nikon produce.
If you want a camera for travel, for discreet street photography or anywhere where size, weight and portability matter, but you don't want to sacrifice the qualities of full frame, this is the camera for you. I can also see a lot of pro's buying a Df as a back up camera, sitting in the corner of the camera bag ready to save the day.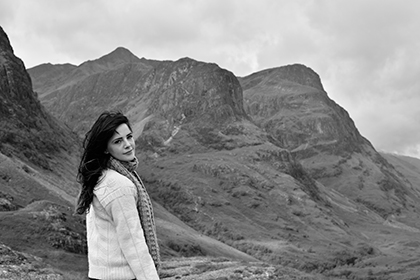 Nikon Df Field Review sample image gallery
WDC: How do you feel about the pricing of the Df?
JW: I've read some comments that's it's too expensive, but I disagree. You're basically getting what is essentially a D4, which costs over £4000, in a classically styled but less rugged body, for under £2800, which I consider to be very good value for money.
WDC: Would you buy one yourself?
JW: Absolutely. In fact I already have one on order, in chrome of course.