Fujifilm X-A1 Review
Performance
Fujifilm X-A1 Review – Performance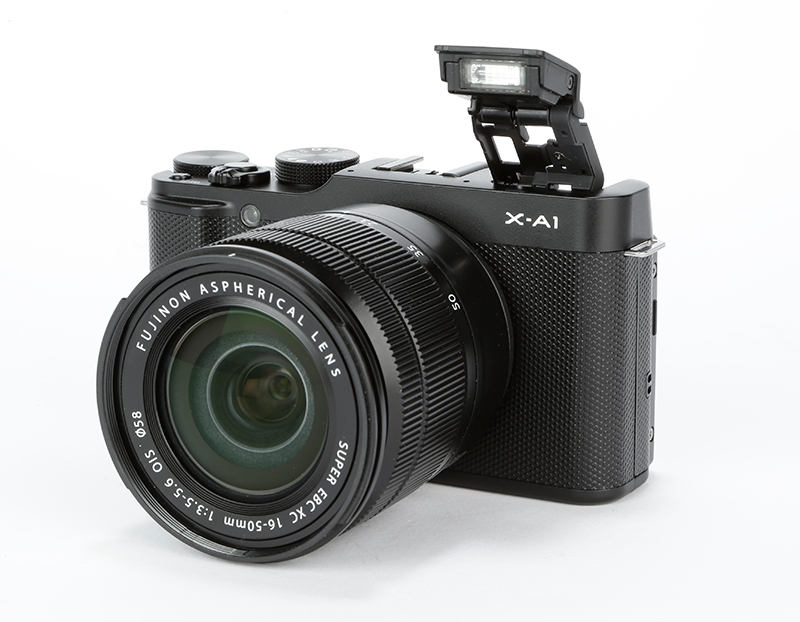 The Fujifilm X-A1 is a brisk performer that never keeps you waiting to take a shot. It can start up and take a picture in a little over two seconds, and shuts down again even quicker despite running a sensor-cleaning routine as it powered down.
The X-A1's shot-to-shot time in single-shot mode was consistent at every zoom setting and in every shooting mode, from normal JPEG to fine JPEG plus Raw, at 1.1 seconds per shot, and it appears to be able to keep that pace indefinitely, or at least until your memory card is full.
There are cameras that can shoot faster, but given that the sensor generates raw files that average 24.5MB and fine JPEGs averaging around 4.5MB, that's some pretty slick data handling.
The X-A1 has two continuous shooting modes, at 3fps and 5.6fps, and in JPEG mode it can shoot in either one until the card is full. In Raw + JPEG mode it can manage ten shots at either speed before it has to stop to empty the buffer, which is again very impressive.
Battery and Wi-fi

The X-A1's pop-up flash is pretty quick too; it can recycle from a full-power shot in approximately five seconds.
As for battery duration, Fujifilm claims just 350 shots on a full charge from the big 1260mAh li-ion rechargeable, but this seems to be a very conservative estimate.
I shot about 400 test pictures, including a lot with the flash, tried out the Wi-Fi feature and spent a lot of time mucking about with the menus, and the battery level indicator didn't budge from three bars. I'd be surprised if it ran out before 600 shots.
If the X-A1 has a weak-spot it would be low-light focusing, but it's only a weakness by comparison to the rest of its exemplary performance. Shooting in near darkness it did sometimes fail to focus on some targets, but at least it lets you know quickly rather than hunting around, and it nearly always worked on a second try. It does have a focus-assist lamp, but it's positioned very close to the hand grip, so you'll have to be careful not to block it with your finger.