Pentax K-3 Review
Image Quality
Pentax K-3 Review - Image Quality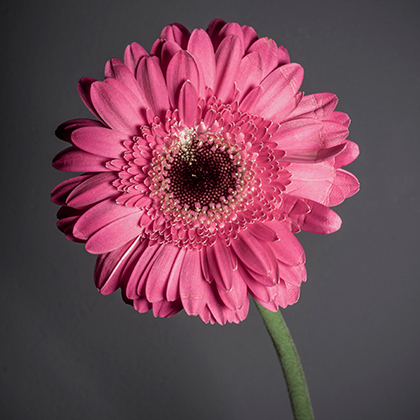 White Balance and Colour
As well as AWB and various preset white balance settings, there is also the ability to work in a range, meaning that you can rely on the K-3 to get great results, even, for example, if the colour of the daylight varies over the course of a day. Overall the colours produced by the K-3 are great, and there are a good selection of image styles, including the excellent black and white mode and the interesting Bleach Bypass effect. Greens in particular look good, which should be good news for landscape photographers.
Exposure
Despite having an impressive 86k pixel RGB metering sensor, I did find that the K-3 produces exposures that all tend to be slightly on the dark side. I found myself having to add around 1-1.3EV to many exposures, particularly in dull light, whilst in good light a +0.3-1EV adjustment was needed. However, this did mean that I had few issues with burnt out highlight details, and the metering is at least consistent, so you know how the camera will be behave and can quickly compensate accordingly.
Resolution
With a 23.35 million-pixel sensor and no anti-aliasing filter the Pentax K-3 produces fantastically detailed images, and it doesn't disappoint. The camera comes close to out resolving our lens chart, at a resolution of 38lp/pm, almost matching the Nikon D800/E , which did out-resolve our chart. There is some slight artefacting that looks like it has been the result of moiré patterning, that stops the K-3 producing a perfect result.
In real life situations, the K-3 can resolve all manner of fine details with great clarity, though to get the best from it you need good light and tripod to really push the cameras potential to its limits. Also you must be shooting raw files. The JPEG images don't resolve as much detail, only reaching around 30 on our test chart, which is still a very impressive resolution.
With such a high resolution it was actually difficult to shoot a subject and see moire patterning. I would suggest that unless you are photographing very fine fabrics the anti-aliasing effect feature should be left switched off by default.
Noise
In terms of noise, the K-3 starts to show some signs of luminance noise in the shadow areas at around ISO 400, which shouldn't be of any concern. At ISO 800 slight magenta/green colour noise can just be seen, though this is kept under control and it doesn't actually get any worse until ISO 12,800 is reached. At the two sensitivities above this slight banding is also visible in shadow areas.
Overall sticking to the ISO 100-800 sensitivity range and shooting raw files produces highly detailed images with very little noise, particularly if images are well exposed.