Olympus OM-D E-M1 Review
Performance
Olympus OM-D E-M1 review - Performance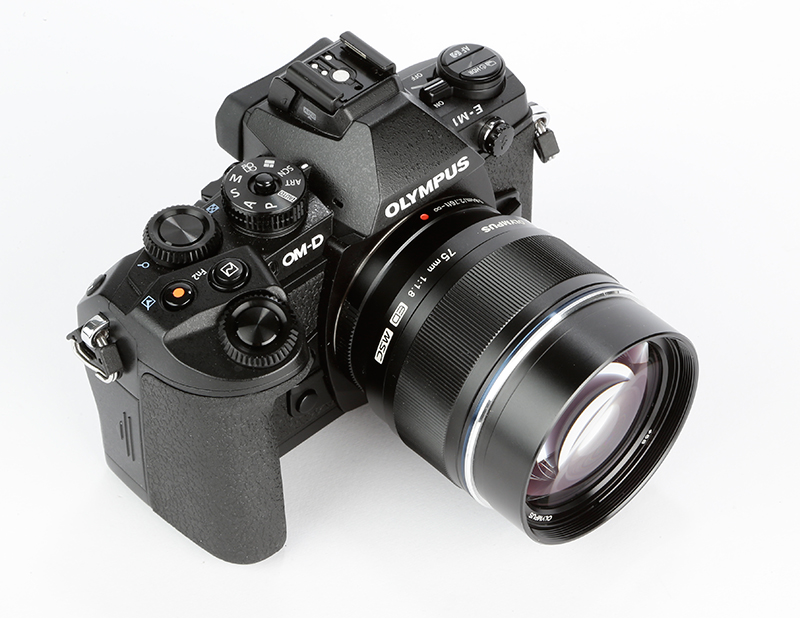 To really get a feel for the E-M1's AF performance, we shot with both Micro Four Thirds lenses as well as a couple of Four Thirds lenses with the MMF-3 adapter.
As we've experienced with other Olympus system cameras that employ a FAST (Frequency Acceleration Sensor Technology) AF system, the speed at which the E-M1 acquires focus in Single AF is incredibly snappy thanks to the 240fps refresh rate, locking on to subjects in a range of different lighting conditions. You can also choose between automatic point selection, a grouped 9-point arrangement or a single-point selection can be one of two sizes.
There's also a sophisticated Face Detection mode and while it may seem a little dumbed-down to have something like this on a camera aimed at enthusiasts and professionals, it works very well.
Switching to continuous focusing has in the majority of instances with system cameras, and not just Olympus models, been their Achilles Heel. This has been because focusing tends to struggle to keep up with moving subjects, but the E-M1's DUAL FAST AF seems to have addressed this, and while not perfect, is now a much more viable option for those looking to capture the action on a system camera.
This is in someway thanks to taking advantage of the E-M1's on-sensor phase-detect pixels that works in combination with the contrast-detect AF system. We found that moving subjects were comfortably tracked as they moved across the frame or towards us, and while there was the odd instance of a missed-focus image, the hit rate was very good overall.
Hooking the MMF-3 up to the E-M1 with a 12-60mm f/2.8-4 lens and the E-M1's phase-detect system works very well. While you couldn't quite say it was a match for the best DSLRs, focusing with the E-M1's 37-points is pretty brisk and a lot better than we've previously experienced, meaning E-series shooters shouldn't feel short-changed at all should they upgrade to the E-M1.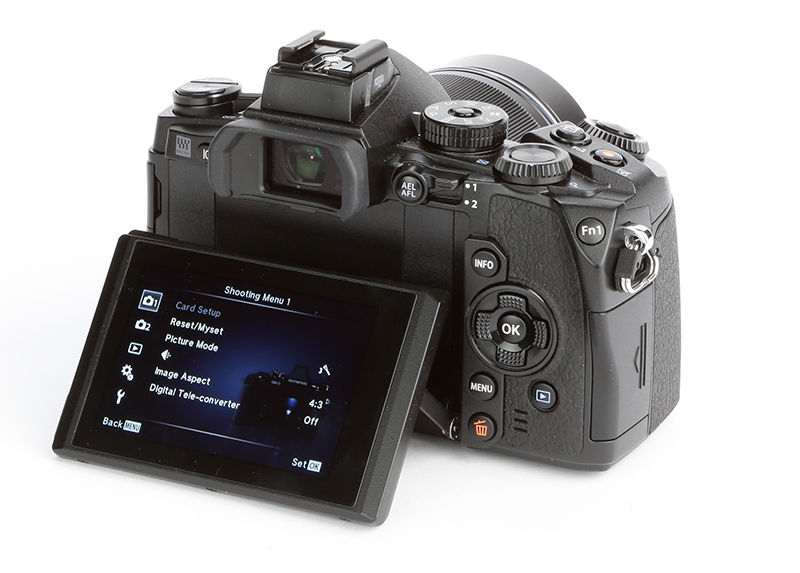 EVF performance
If you're an existing Four Thirds user and are still unsure about EVFs, we can safely say that your opinion will soon change once you've raised the E-M1 to you eye to shoot. Not only is the magnification excellent, but thanks to some clever optics within the EVF, the view is crystal-clear corner-to-corner. Combined with a refresh rate of 120fps that can be boosted if necessary and an adaptive brightness technology that adjusts the display to the conditions you're shooting in, it results in a large, bright and responsive display that makes this EVF the best we've used to date.
Coupled with the EVF is the 3in tilt-angle, touch-sensitive display that delivers a crisp, pleasantly saturated display with a good level of contrast. The touchscreen itself is responsive, with light touches required to swipe through images when reviewing shots, while it can be set-up for touch focus and firing the shutter if desired.
With its plethora of body-mounted controls and customization, the E-M1 is quick to operate. We really like the 2x2 dial control that provides access to an additional two settings with the dual control dials, as well as the controls on the two buttons to the left of the viewfinder.