Canon EOS 70D Review
Design
Canon EOS 70D Review - Design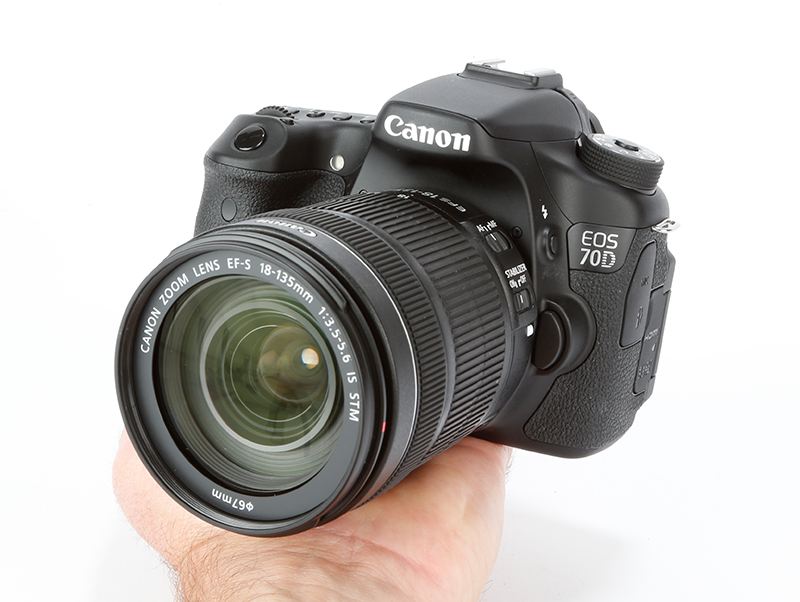 The look and feel of the Canon EOS 70D hasn't strayed too far from the 60D, but the body design is all new and actually a little less wide than its predecessor. The body itself is constructed from aluminum and polycarbonate resin with glass and conductive fibre, and feels well put together.
In fact, it feels very similar to the 7D in the hand, but it would probably be unfair to expect it to perform to quite the same level in demanding shooting conditions as it lacks the magnesium chassis and weather resistance of the 7D.
Those upgrading from a triple-digit EOS body will instantly notice the bulkier size and more pronounced grip. This makes the 70D feel better balanced over its smaller siblings when using a larger optics, while the increased size is also welcome when shooting with the bundled 18-55mm or 18-135mm kit lenses.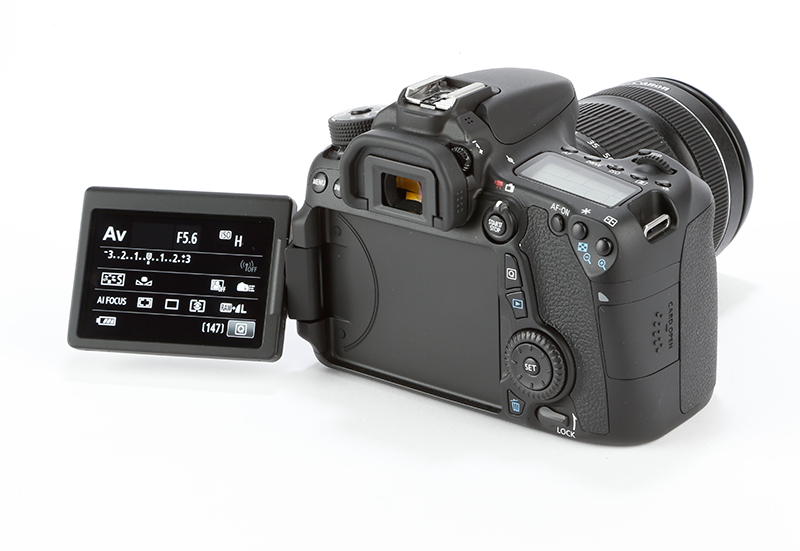 Button Layout
Looking at the Canon 70D's button layout compared to the 60D, and changes to the front of the camera are pretty much cosmetic tweaks. Moving to the rear and differences become a little more obvious. There's now a dedicated AF area selection button positioned between the shutter button and command dial.
In conjunction with the 70D's intelligent viewfinder, it's designed to allow you to quickly toggle through AF area modes without the need to lower the camera from your eye, with mode icons displayed directly above the AF points in the viewfinder.
The controls on the 70D's mode dial have also been streamlined, with dedicated scene modes having been bumped off in favour of a more focused set of controls, reducing the overall amount of positions from 16 to 10. Photographers will no doubt still appreciate the dedicated quick access buttons to AF selection, Drive, ISO and Metering running along the top of the LCD display.
The biggest changes are at the rear of the 70D, with the control layout revised somewhat. Menu and info buttons have moved to the top left of the camera similar to the 700D, while live view activation and video control is now the more refined live view/video switch with a start/stop button in the centre as we've seen with the 5D MkIII and 6D. Quick menu access, playback and delete controls run to the right of the display, while the multi-directional control dial and scroll wheel remain.