Panasonic Lumix TZ35 Review
Handling
Panasonic Lumix TZ35 Review - Handling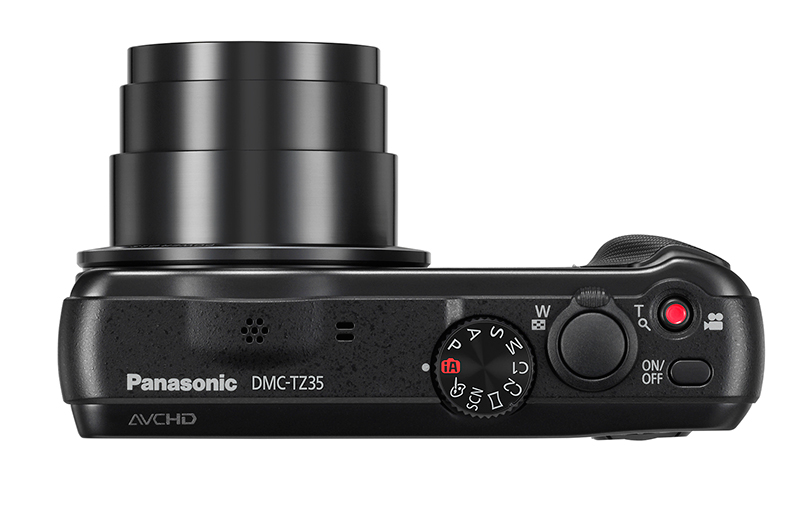 The Panasonic Lumix TZ35 has a compact but a little bland body. However when you consider it packs a 20x optical zoom, it's very small and light indeed, though not to the degree the recently tested Sony WX300, which is marginally smaller still. A plastic, raised grip helps keep you in control of the TZ35 while a small pad of raised plastic dots aids thumb positioning for the rear of the camera.
The TZ35's top plate houses a rather small mode dial that gets you access to the main cameras shooting controls and also includes dual custom options to enable presetting of camera for oft used modes so that you can get to the correct mode for the shot at hand. The scene and Creative Control modes are also accessed from this dial, so while it houses the meat of the camera settings and is small, it's deeply knurled edge makes spinning the dial to set a mode easy to do.
Other kit on the top plate includes a dedicated video record button, the on/off switch and a rather too sensitive shutter button with its encompassing zoom rocker control.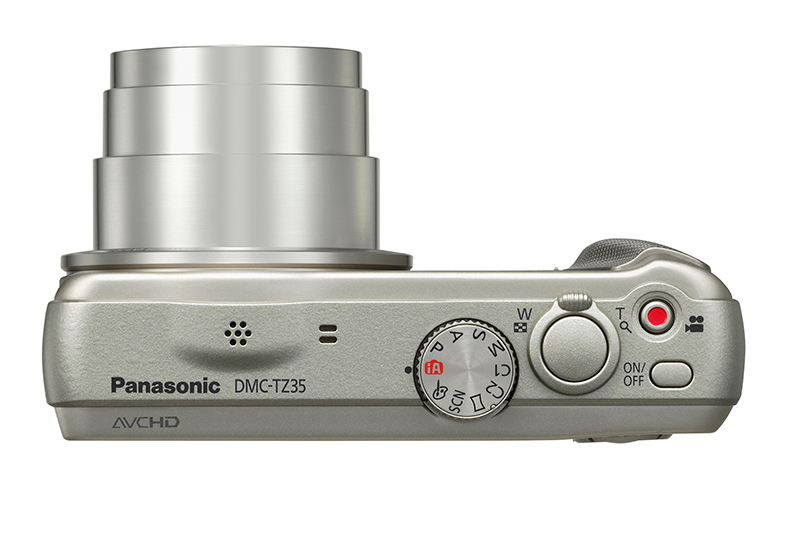 Manual shooting modes
As well as the large screen on the rear of the TZ35, a small four-way joins a display toggle control the quick menu and playback and for me, the camera's best control, the exposure button.
This button is the key to Manual shooting when either of the Aperture or Shutter priority or Manual modes are selected from the top plate dial, and at a press it allows you to change the aperture and shutter (or both together in full manual control), depending which mode you're in, with an accompanying exposure indicator that shows either over or under exposure on the display.
In other words it makes the use of the manual shooting options a breeze. Throw in the fact that you actually
have a full range of control over the lens apertures and it makes depth of field control (almost) a realistic proposition bearing in mind the small size of the camera's sensor.
Other modes controlled on the TZ35's four-way dial are the exposure compensation (married to the above manual control this adds loads of lovely manual control in difficult lighting using the auto modes) the self-timer, flash and macro focus modes, all can be adjusted from here.