Olympus E-P5 Review
Design
Olympus PEN E-P5 Review - Design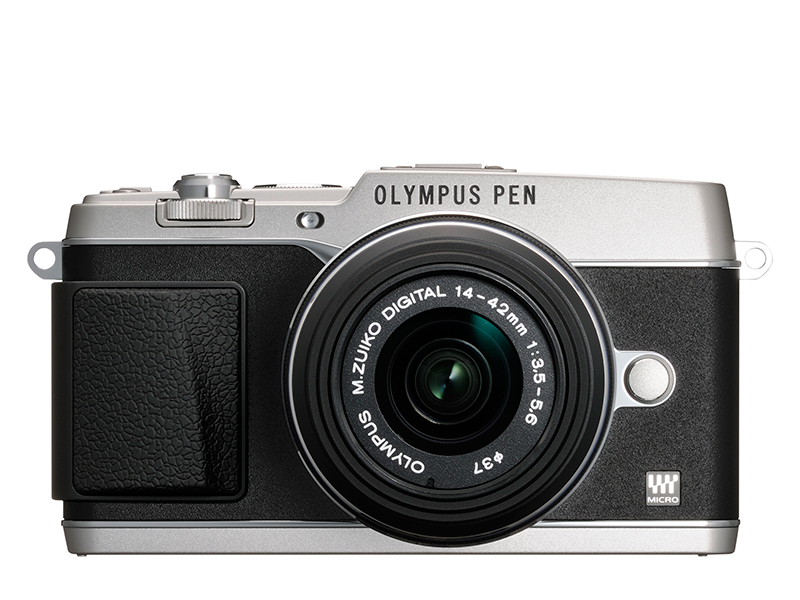 The Olympus E-P5 shares the same design ethos as previous modern-day PEN cameras, but with a more noticeable nod to the original PEN F 35mm half-frame SLR. The E-P5 does away with the modern day Olympus logo on the front and instead proudly displaying a virtually identical 'Olympus PEN' inscription to that of the PEN F.
It adds to the charm of what's a very nice looking camera (I favour the two-tone silver and black combo, but both black and white models look the part too), with a definite premium look to it. The finish is also excellent as well, with the shell crafted from aluminium alloy, while the control dials and shutter button are milled from metal to underline that quality feel.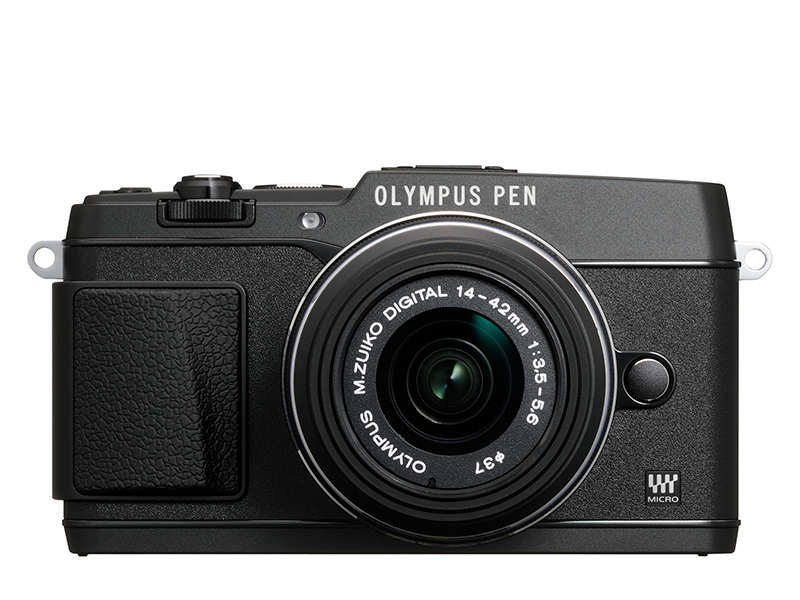 Dimensions

The dimensions are virtually identical to Olympus E-P3, if a touch chunkier thanks to the new articulated screen, while it only weighs 5g less than the OM-D, giving you a little idea of just how well the E-P5 has been put together. There's a welcome rubberised thumb rest at the rear, while the grip at the front is now integral to the body, rather than removable like the E-P3's.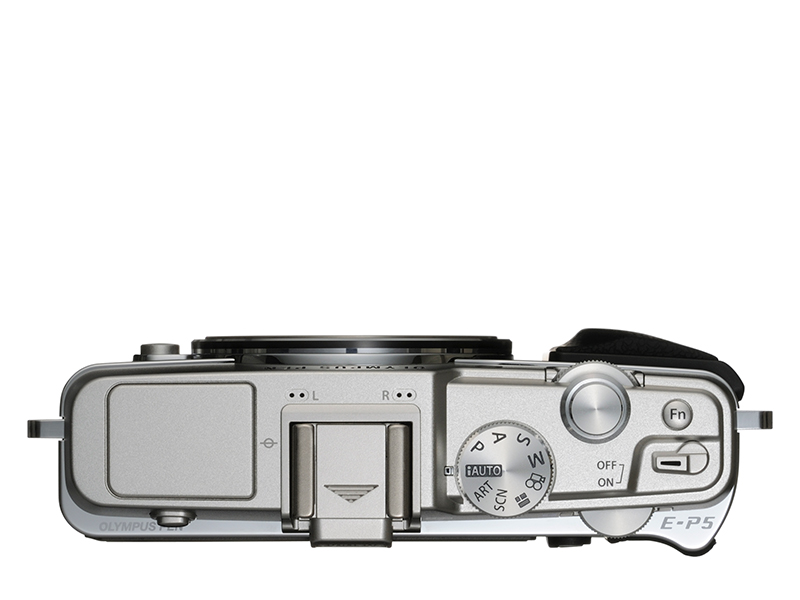 While it shares some of the design principals of the E-P3, the Olympus E-P5's control layout has come in for quite an overhaul. There's now a control dial positioned on the front of the camera, underneath the shutter button, while at the rear, gone is the thumb scroll dial (which was always easily knocked) and scroll dial round the 4-way control.
This has been replaced by not only a second control dial, but also a two position lever around the movie record button. This allows you to quickly change the function of both control dials to an alternate two - by default its set to composure comp and aperture or shutter speed control to white balance and ISO, but this can be tailored to your preference within the E-P5's menu.