Nikon COOLPIX P520 Review
Review Date : Mon, 15 Apr 2013
Author : Matt Golowczynski
The Nikon Coolpix P520 boasts the most powerful lens in Coolpix camera yet, incorporating a 42x optical zoom lens which provides an effective focal range of 24-1000mm. How does the rest of the camera weigh up? Find out in our full Nikon Coolpix P520 review
| | |
| --- | --- |
| Pros: | GPS system can work well (if tended to), excellent LCD, price, overall image quality |
| Cons: | GPS can deliver erroneous results (and sometimes none at all), build quality |
The Nikon Coolpix P520 incorporates a 42x optical zoom lens which provides an effective focal range of 24-1000mm, making it the most powerful Coolpix compact to date. Thankfully the optic is equipped with a lens-shift VR system to counter any image blur, with Nikon's Active mode for when walking or shooting from a moving vehicle.


The Nikon P520's aperture starts from f/3 at the wide end and culminates at f/5.9 at the other extreme, which may not be class leading but is not so far behind the lens's of its peers that it should make too great a difference in practice. The sensor behind this, meanwhile, sees 18.1MP over a 1/2.3in area. As with many other recent models – such as the P520's Nikon P330 stablemate – it has a backlit construction for more efficient light capture, and is capable of
recording full HD videos with stereo sound.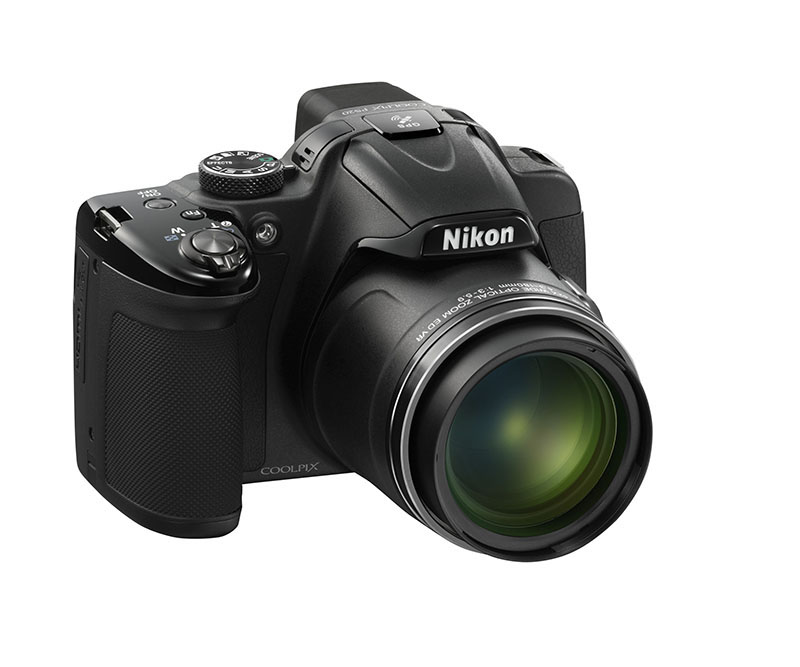 Around the back of the camera the Nikon Coolpix P520 offers a 3.2in display with a 921k-dot resolution, which is welcome to find given the more conventional 3in offerings on rival models like the Fujifilm HS30EXR. Mounted on a side-hinge, the screen can be pulled away from the camera and turned to face the front, or alternatively positioned to face the user when the camera is held way above or below eye level.
A further advantage of this particular articulation is that the screen can be folded against the camera when not in use, protecting its outer panel from scratches and marks. There's also an EVF above this, although its 201k-dot resolution is somewhat disappointing.
GPS functionality

Aside from the Nikon Coolpix P520's expansive focal range, the camera's other headline feature is its GPS system which incorporates Point of Interest data. In practice, this means that in addition to the more standard longitude, latitude and altitude information which is embedded to an image's metadata, the camera also identifies points of interest (landmarks, statues, museums etc) recording this alongside and displaying it as images are being composed.

Images captured with the GPS function can also be viewed on a map using the
ViewNX 2 software supplied with the camera.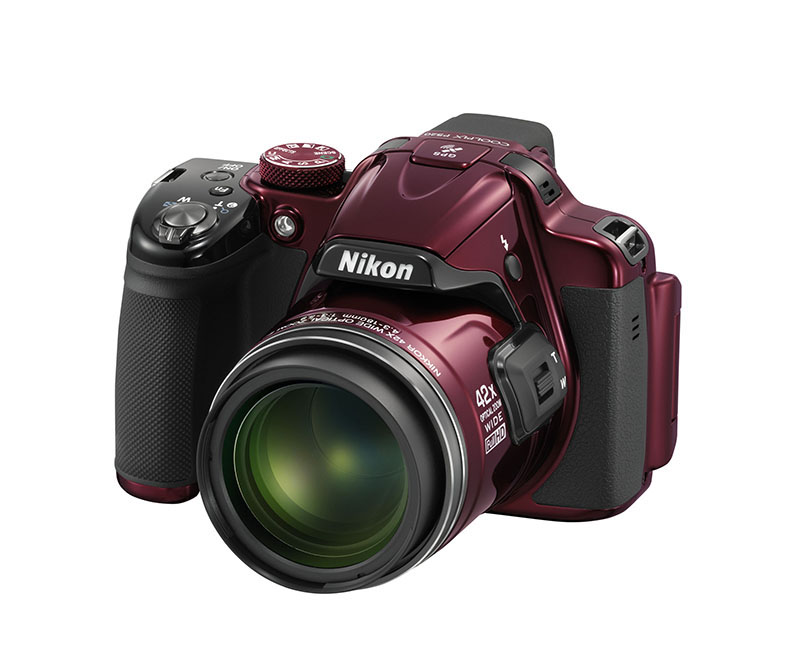 The Nikon P520's sensitivity can be adjusted up to ISO 3200 as standard, with options equivalent to ISO 6400 and ISO 12,800 on hand for when necessary. The camera goes on to list a plethora of additional niceties, such as a 1cm macro mode and the option to manually focus the lens,as well as both fast- and slow-motion video recording options. It can also shoot a 7fps burst mode at full resolution for up to 7 images, or alternatively 30 images at a frame rate of 1fps, and it's also compatible with Nikon's WU-1a Wireless Mobile Adapter for cable-free image-transmission, which is available separately at around £50.