Nikon D7100 Review
Design
Nikon D7100 review - Design
At first glance Nikon doesn't appear to have made too many modifications to the Nikon D7100 in comparison to the template set out by the Nikon D7000, although changes have been made. The rubber thumb rest now extends further downwards, and a new 'i' button joins the previous four on the left-hand side. The video record button has been relocated to the top plate, leaving the menu pad dial free to move upwards and adopt the focus point lock control around it, while the control for activating the camera's live view function is now a button encircled by a dial for changing between stills and video shooting.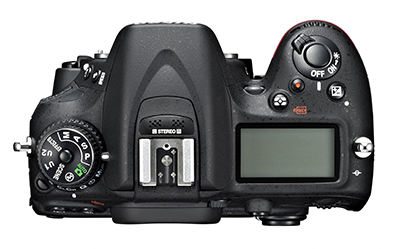 The Nikon D7100's top plate has essentially been lifted from that of the Nikon D600, save for the inclusion of microphones just past the hot shoe. The mode dial, and release mode dial beneath it, both feature the Nikon D600's locking buttons which needs to be pressed for the dials to rotate. While this is a useful way to prevent any unintentional dial turning, at the same time this setup is slightly awkward; while the mode dial's locking button travels well, the dial itself is not tall enough to turn comfortably. The locking button for the release mode dial, meanwhile, is small and cramped by the dial, with this dial being even more difficult to turn than the other, partly due to its size but also by its being sandwiched between the mode dial and top plate.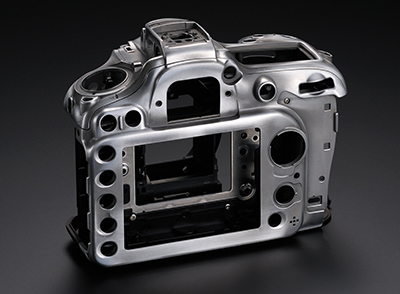 The body of the Nikon D7100, however, exhibits a fine build quality. Unlike some other models whose outer casings are constructed from either magnesium alloy or polycarbonate, the Nikon D7100 blends both to create a hardy yet lightweight shell. While it may lack the solidity of the magnesium-alloy-bodied Nikon D800, considering the camera itself occupies something of a middle ground in the enthusiast category it's build seems fitting.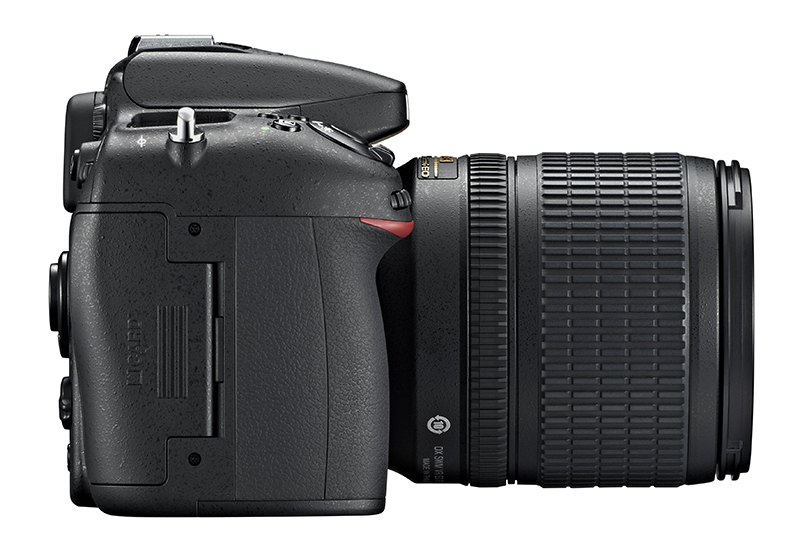 Thanks to the generously sized grip, ample thumb space and the Nikon D7100's reasonable weight, handling is excellent. The command dials on both the front and back are large and rubbered, which together with their ridged edges makes them easy to grip and turn, while buttons are – on the whole – large and comfortable to press. It really is difficult to find anything too much to fault, with the exception of the menu pad dial which some may consider to be a touch too small.