Sony A58 review
Performance
Sony A58 review – Performance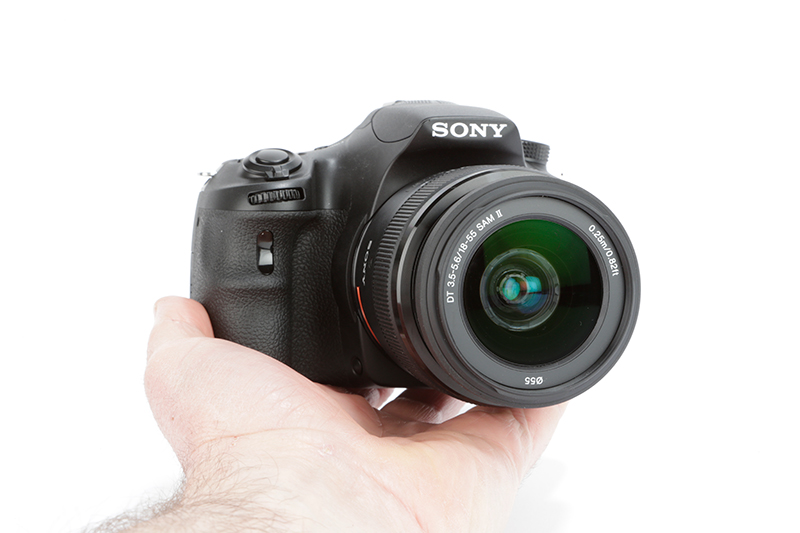 The Sony A58's AF performance is good for a camera in this class, with speedy AF acquirement most of the time, only hunting in low-contrast situations. With the 18-55mm lens though, you will experience audible noises as the lens focuses, something that you don't encounter with its rivals from either Canon and Nikon – such as the Canon EOS 650D or the Nikon D3200 – while the grouping of the AF points has a bias to the centre. If you're subject's positioned towards one side of the frame, you'll have to focus and then recompose.
Whereas rivals predominantly have to rely on slower contrast-detect AF when in Live View or video recording, the Sony A58's SLT technology means its able to utilize its 15-point phase-detect AF system, delivering the same level of performance via Live View as it does when using the viewfinder.
The electronic viewfinder is less tunnel-like than its peers, while offering 100% coverage that some rivals don't quite manage as well as a host of shooting info. Its more than fine for composition and focusing in most situations, though if you're likely to be shooting in high contrast situations a lot, its worth bearing in mind it's limited dynamic range, resulting in shadow or highlight detail to be lost (though this detail is still capture in the image). So while an EVF has advantages over an optical rival, it does have its pitfalls as well and we'd recommend trying it out before you buy.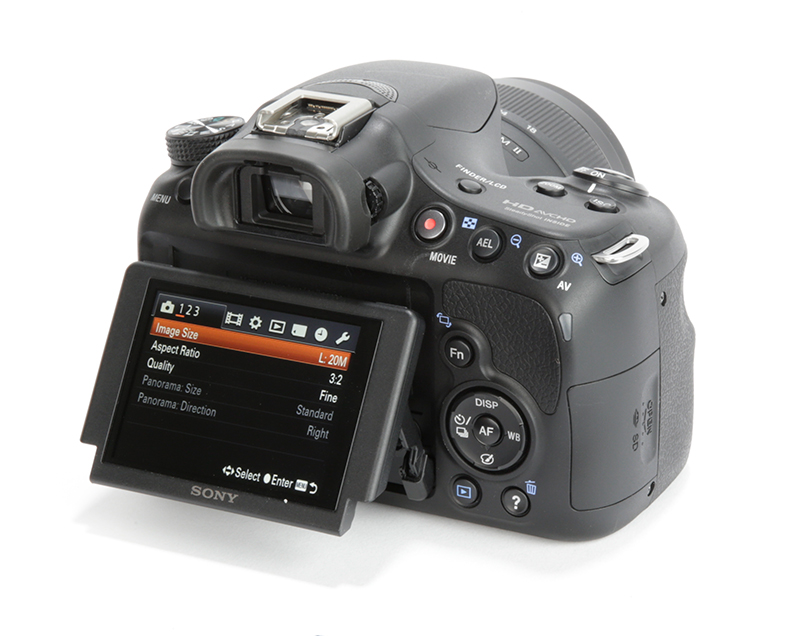 Screen size
The downgrade in screen size and resolution from on the A58 from the A57 is disappointing, while also lagging behind rivals such as the Canon EOS 650D and Nikon D3200. Don't get us wrong, it's still more than useable, but doesn't offer quite the same level of detail and 'bite' as the competition.
It can be pulled outwards from the body however, but as mentioned previously, doesn't offer the same breadth of movement as the A57, allowing it to be pulled outwards for waist-level shooting and downwards if wanting to shoot with the A58 from a raised position.
Being able to rattle off 8fps is handy, but when you consider the reduced resolution and (what may be unwanted) crop to the image, not that spectacular, while it's only capable of producing a burst of 19 frames. If you want to shoot at full resolution, then at 5fps, only 10 frames in JPEG mode is possible before the camera slows up and slower still at 6 frames when shooting in Raw.
On the whole, the Sony A58 is fairly straightforward to use, thanks to quick access to a host of settings should you need it. One annoyance if you shoot Raw, as with previous Alpha models, is you're restricted by some of the modes you can use – for instance, its not possible to shoot with any of the Picture Effects if shooting Raw & JPEG – the A58 simple wants JPEG-only. A little frustrating, especially given that rivals are happy to shoot in similar modes, leaving you with an altered JPEG file and an untouched Raw file should you want to revisit the image later.