Pentax K-5 II review
Design
Pentax K-5 II review - Design
Whether the Pentax K-5 II is an attractive model or not is subjective, but one thing that's difficult to dispute is its utilitarian design. The grip is substantial and rubbered, while the command dial at its peak travels freely when turned. As is typically the case with Pentax DSLRs, all buttons press positively into the body and clear labelling is used throughout.
The Pentax K-5 II's top-plate display lamp, which as on other models is accessed by turning the power collar around the shutter-release button, has cleverly been twinned with a depth-of-field preview function, while the mode dial on the other side of the top-plate has a space-saving metering pattern collar at its base.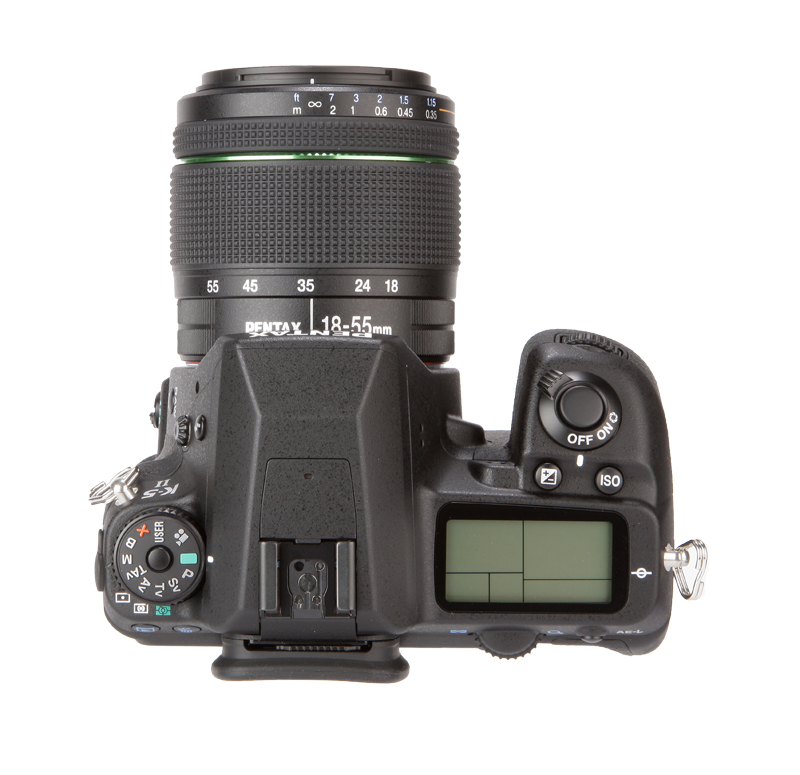 The body is constructed principally from magnesium alloy and stainless steel, with the same weather-sealing and dust protection as the Pentax K-5. In order to make the camera fully weatherproof it needs to be used in conjunction with a weather-resistant optic, which in Pentax's line is denoted by the WR moniker.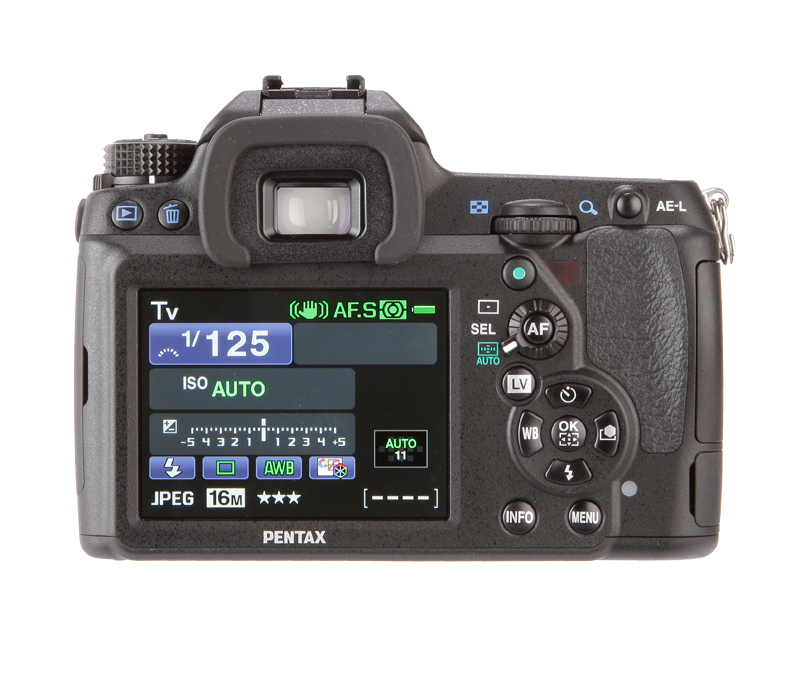 Sadly, given its carbon-copying of the Pentax K-5, some of the more annoying idiosyncrasies have also made the transition, such as the unnecessarily stiff focus-pattern selector control on the rear, as well as the painfully small flash-sync port plug which is not only awkward to remove but, on account of it not being attached to the body as on other models, easy to lose too.
Furthermore, the Pentax K-5 II's mode dial features a locking button in its centre, which needs to be depressed for the dial to turn. For some this is a welcome addition, for others it may be considered an annoyance. Either way, the dial itself is not only a little on the small side, but it's bunched so close to the flash that those with larger fingers may find turning it to be somewhat fiddly.