Olympus XZ-10 Review
Review Date : Thu, 6 Jun 2013
Author : Matt Golowczynski
The Olympus XZ-10 is the manufacturer's first enthusiast compact, and it promises some impressive imaging results. Find out how it does in the What Digital Camera Olympus XZ-10 review
| | |
| --- | --- |
| Pros: | Excellent AF performance; Detailed and responsive touchscreen; Good maximum aperture range |
| Cons: | Slightly blue cast on LCD; Poor video quality; Issues with underexposure |
The Olympus XZ-10 is the manufacturer's first foray in to the world of the enthusiast compact. It features all of the major hallmarks expected from such a camera, and as a result looks – on paper at least – like an appealing model.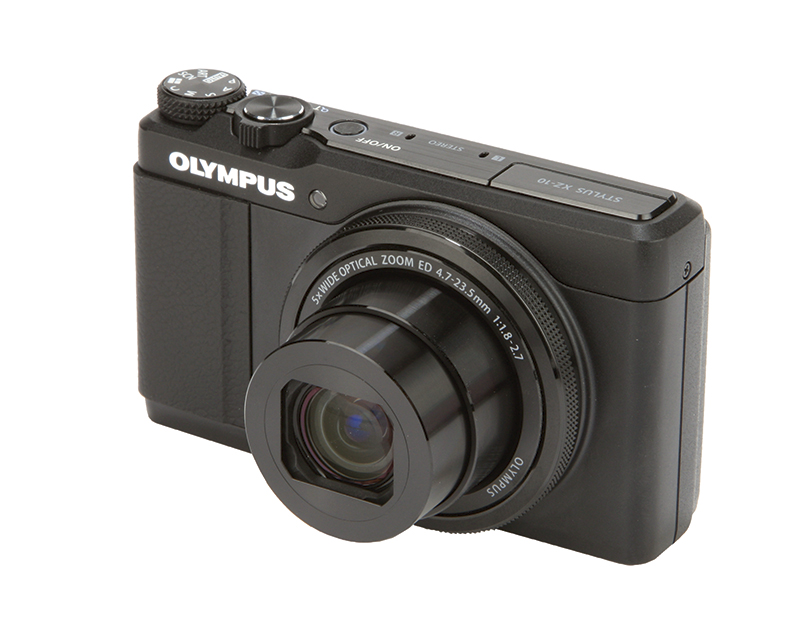 Olympus XZ-10 Review – Features
Following the more senior Olympus XZ-1 and XZ-2 models, the Olympus XZ-10 manages to match its peers with Raw shooting and a wideangle zoom lens, while also adding full manual control.
At the heart of the XZ-10 sits a 12MP back-illuminated sensor that facilitates said Raw capture. One issue with the sensor is that its 1/2.3in physical dimensions are smaller than a lot of competing enthusiast compacts that sport much larger units. As a result, this may create issues with noise when shooting at the higher end of the camera's 100-6400 ISO range.
Still, there's plenty to get excited about elsewhere. The aforementioned wideangle zoom lens sees a reasonably wide 26mm start and culminates at 130mm in 35mm equivalent terms, while it's accompanied by an excellent f/1.8-2.7 maximum aperture range. The lens is also supported by sensor shift image stabilisation.
The XZ-10 also features Olympus's 'super resolution' technology, which purports to take the focal range from a 5x optical zoom to a 10x zoom, although this implements interpolation of image data and as such isn't far removed from digital zooms of yore.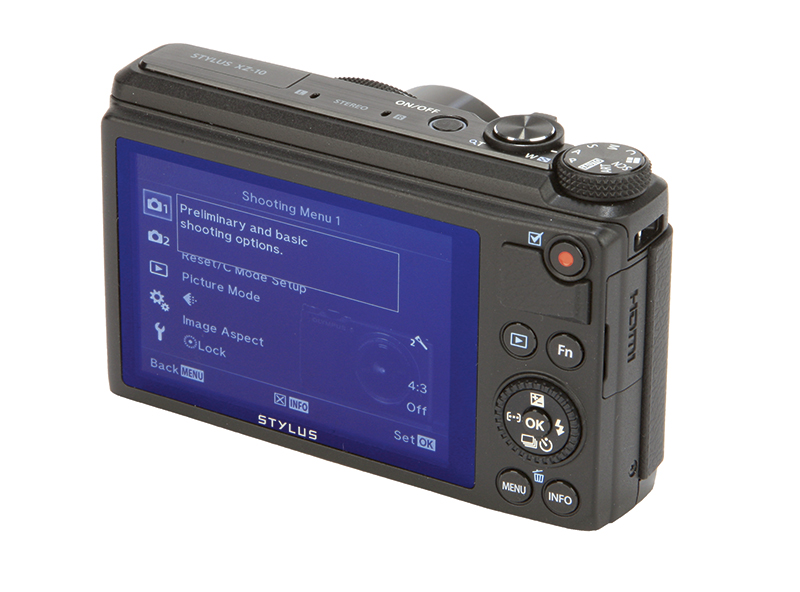 Touchscreen technology
The Olympus XZ-10's 3in LCD, meanwhile, not only boasts a 920k-dot resolution, but also touch functionality for the benefit of selective focus and image review. Although not unique to the XZ-10 in this compact category, a touchscreen is still of benefit to the enthusiast photographer on such a model.
Among its other features is a 5fps burst mode, built-in ND filter and a two-frame multi-exposure option. As well as the full range of manual shooting modes, the model also sports what it labels a 'Live Guide' shooting mode to help novices, while an i-Auto intelligent shooting mode also features.
Full HD video recording at 30fps is complemented by the 240fps and 120fps slow-motion capture options at reduced resolutions, and Olympus has also included a handful of its Art Filters for instant creative effects, such as Pinhole and Grainy Film.