Sony RX1 review
Performance
Sony RX1 review - Performance
The Sony RX1's focusing system is a fast performer overall, but it lacks the promptness we've seen on the most recent crop of compact system cameras (this may well be thanks to the size and weight of the lens's elements). In many conditions it's performance is likely to be deemed more than good, although it does often hunt when light levels fall, even when the AF assist light is activated.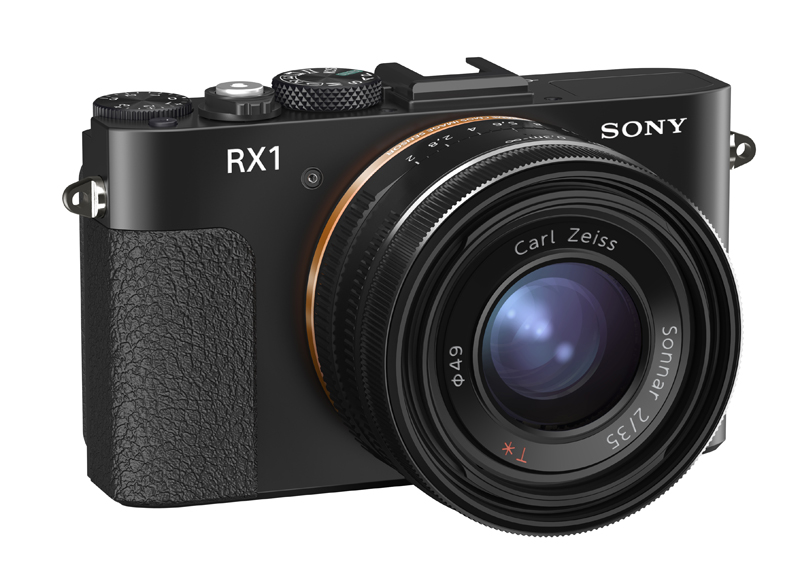 At times the Sony RX1 misfocuses (confirming incorrect focus) and sometimes fails to find focus at all. The system does have a certain manic quality, so even if it does need to travel through its range, and when it hunts, it does so quickly. There is a little noise from the lens as the camera focuses although it's relatively muted, and when the RX1's audio signals are disabled, only a faint click can be heard at the point of exposure; this suits it to capturing images in quieter environments.
Aside from the Sony RX1's start-up time, which is good rather than excellent, practically all other tasks are performed briskly. Shutter lag is virtually non-existent, with images captured once the shutter release is depressed, and write times are similarly prompt. On a formatted UHS-1 SDHC card the camera had a burst depth at a consistent speed of 11 Raw+JPEG frames, which wrote to the card in just over 20 seconds. A high-quality JPEG depth of notched up 16 frames and a Raw-only depth recorded 14, both of which wrote to the card in a similar 19 seconds or so. Helpfully the camera did not lock up as images were being written, and images could still be captured; only handful of menu options could not be accessed.
LCD performance

The positioning of the indicator lamp next to the memory card slot on the RX1 (something which Sony has now done on a few models) is a nice touch and means the card or battery are unlikely to be removed while information is being written, although some would no doubt prefer to have a lamp where it can be permanently seen to know how ready the camera is should they want to fire off a burst of images. Additionally, there is another small lamp next to the USB charging port, which shows the charging status. Curiously, although the camera uses an InfoLithium battery, there appears to be no way of actually displaying remaining charge in percentage - it's possible a future firmware update will rectify this.
The performance of the Sony RX1's LCD is also commendable. It's bright enough on default settings (when left to its 'Auto' mode, where it adjusts to the scene conditions), while its superb contrast and higher-than-usual resolution also does much to present images with a brilliant clarity. Looking at the screen from a range of positions shows it to have an impressive viewing angle too, while the feed is smoothly maintained when light levels fall. Although the orange/black menu system is fairly basic in terms of its design, and not quite as intuitive to use as the menu system on other manufacturer's cameras, the screen's high contrast and the clarity with which all options are listed also makes navigating the menu a joy.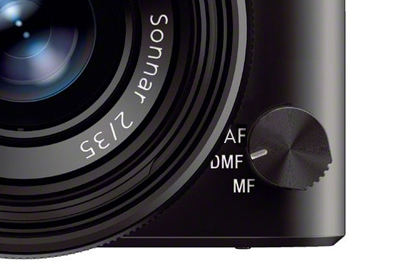 It's perhaps just as well that the LCD's WhiteMagic technology is said to cut down on power consumption, though, as the camera is only rated to 220 shots by CIPA testing standards, which was noticed during testing. This is lower than expected, although it's useful that the camera is charged through its micro USB port as this renders external chargers unnecessary and means it can be quickly plugged into a computer.
As with the A99, it's strange that Sony should include the same options in the Fn menu here as it does on its more entry-level cameras. The only logical argument for this is for the sake of consistency; nevertheless, the professional user at which the camera is targeted is unlikely to require fast access to many option here such as the Soft Skin setting or Auto Portrait Framing option. Hopefully Sony will tailor the graphic user interfaces of future models more towards the typical user's requirements.