Samsung NX3000 Review
Review Date : Tue, 26 Aug 2014
Author : Callum McInerney-Riley
The Samsung NX3000 continues the NX series tradition of combining a full specification with a broad range of imaging technology at a competitive price point, and may well be the best value NX camera yet.
| | |
| --- | --- |
| Pros: | Large sensor; Retro design; Vari-angle LCD screen a plus |
| Cons: | Lack of hybrid AF set-up; No touchscreen; Heavy noise reduction |
Samsung's 'NX' range of compact system cameras (CSCs) is one of the most populous on the market, featuring a wide range of models each offering something slightly different for the consumer.
The Samsung NX3000 joins this CSC family, slotting in between the NX Mini and the NX300, and replacing the NX2000.
In terms of its feature-set it's probably most similar to the Samsung NX Mini, although it does feature the larger 20.3MP APS-C sensor. This sensor places it in competition with some impressive models, so the question is does it have enough to shine in a crowded marketplace? Read on to find out.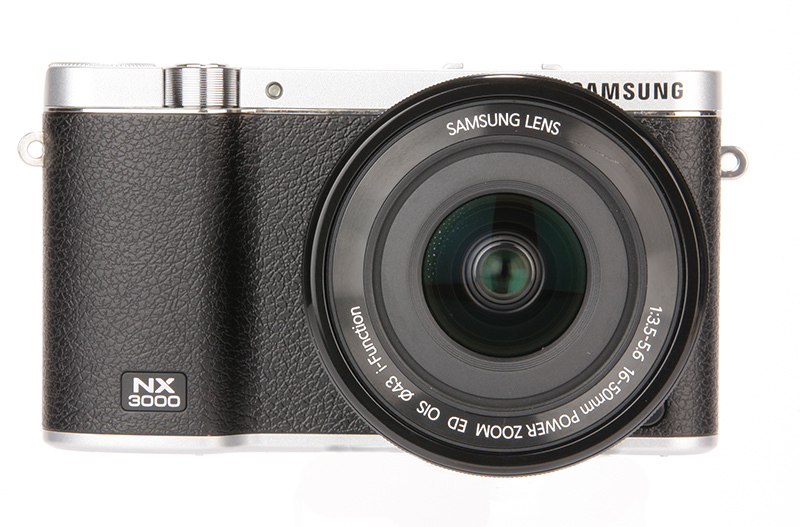 Samsung NX3000 Review - Features
As you might expect for a Samsung NX camera new to the market, the Samsung NX3000 features a host of wireless functionality. The model ships with both Wi-fi and NFC connectivity, and the amount of functionality supplied by the technology is extensive.
Once connected, users can wirelessly send and transfer images to a compatible smartphone or tablet, wirelessly control their camera and adjust settings through the Samsung SMART camera application, and even send images to a group of up to four people at once.
One quirky feature found on the Samsung NX3000 is that it makes use of the smaller Micro SD memory format as opposed to the conventional size. Although this does have the obvious benefit of taking up less space than a standard SD card, and thus enabling a smaller camera body, Samsung smartphone users will also benefit from the fact that it's compatible with a lot of their devices, as well as a range of tablets and devices from other manufacturers.
Another welcome bonus with the NX3000 is a pair of unexpected bundled extras. Firstly, although the NX3000 doesn't feature a built-in flash as standard, it comes with a small SEF-8 external flash in the box. Also, the NX3000 ships with a full version of Adobe Lightroom 5 as standard, giving you access to one of the most desirable image editing software suites out of the box at no extra cost.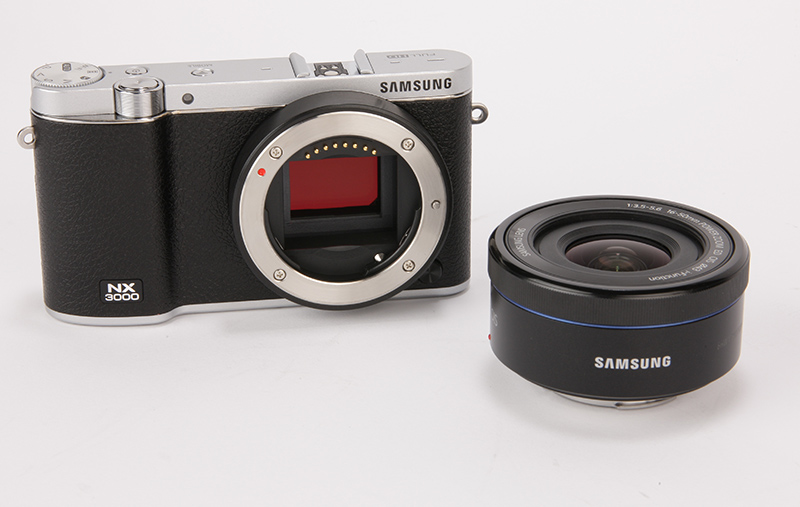 Sensor size
In terms of the conventional imaging side of things, the Samsung NX3000 features the same size and resolution sensor as seen in a pair of its stablemates - the NX30 and the NX300.
The chip in mind is APS-C in dimensions and features a resolution of 20.3MP, covering an ISO range of 100-25600. Unfortunately, Samsung has done away with the on-chip phase detection technology seen in those cameras, and as such may deliver slower AF performance.
Speed isn't an issue when it comes to continuous shooting however, as the Samsung NX3000 promises a continuous shooting speed of 5fps in full resolution JPEG.
Finishing off the attractive package is the 16-50mm f/3.5-5.6 ED OIS Power Zoom lens first announced at CES earlier this year. This lens features optical image stabilisation, allows for quiet zooming whilst recording video and also features Samsung's impressive iFunction capability.