Fujifilm X-T1 Review
Design
Fujifilm X-T1 – Design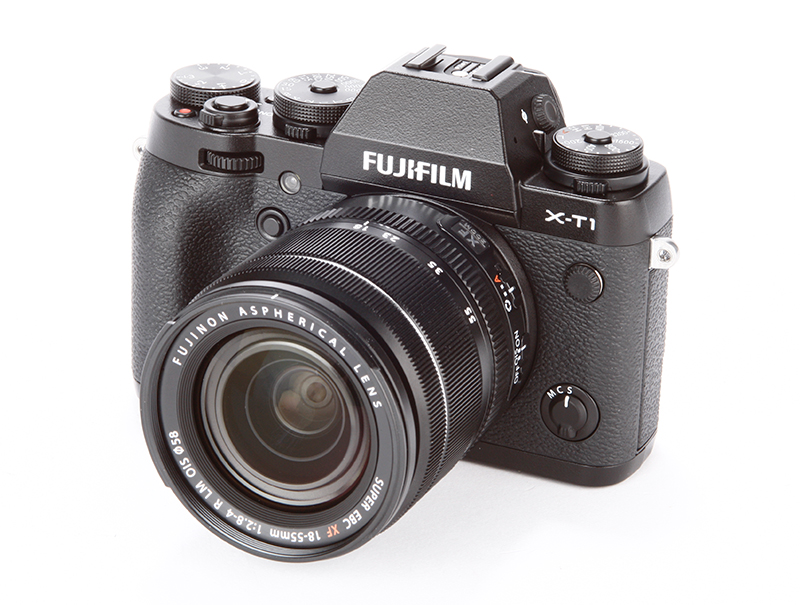 One of the characteristic features of the X-series is the range of dials and manual control that's located around the cameras' body, and if you're a fan of those features then you'll be pleased to know that it's the same with the X-T1.
The top plate of the camera features a substantial exposure compensation dial, along with a shutter speed dial that can be used to select the camera's aperture priority settings. Once set to aperture priority, you then change the X-T1's aperture using the aperture ring located on the lens.
Although this might not be the most intuitive shooting experience for those coming from a more modern photography background, those who hanker for a more nostalgic shooting experience will be pleased.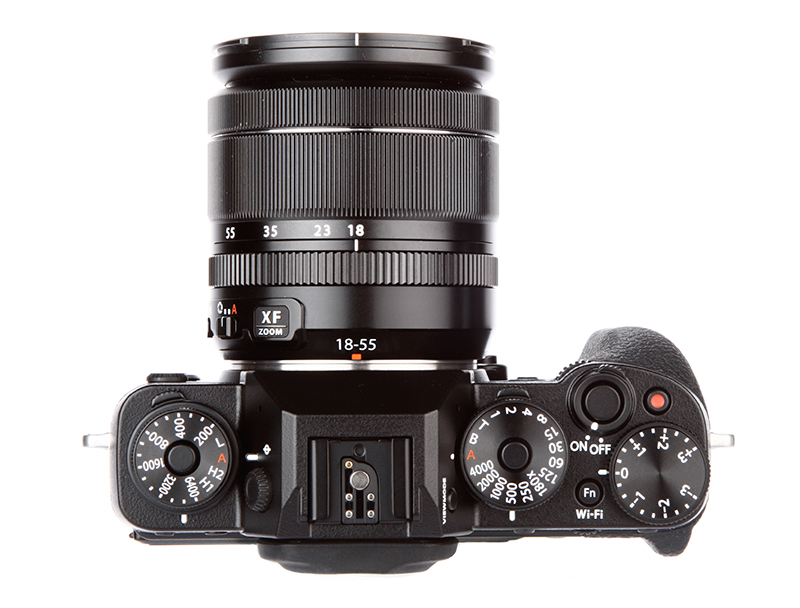 Rear view
The rear of the camera also houses a perfectly placed Q-menu button, located right next to where the thumb naturally comes to rest. One press of this button allows for quick adjustment of commonly adjusted settings, such as AF mode and white balance.
If you want to personalise the shooting experience of the X-T1 even more so, the good news is that the model's four-way d-pad can be set to precisely suit your needs thanks to all four buttons being customisable. Throw in two more customisable buttons on the front and top plates of the camera and you really can set the X-T1 up to your needs.
The dials and buttons on the camera's top plate, and the rest of the camera for that matter, are all pleasingly put together, with the dials themselves comprised of beautifully machined aluminium. The dials also offer a pleasing amount of resistance, meaning there is very little chance of accidentally knocking them when shooting.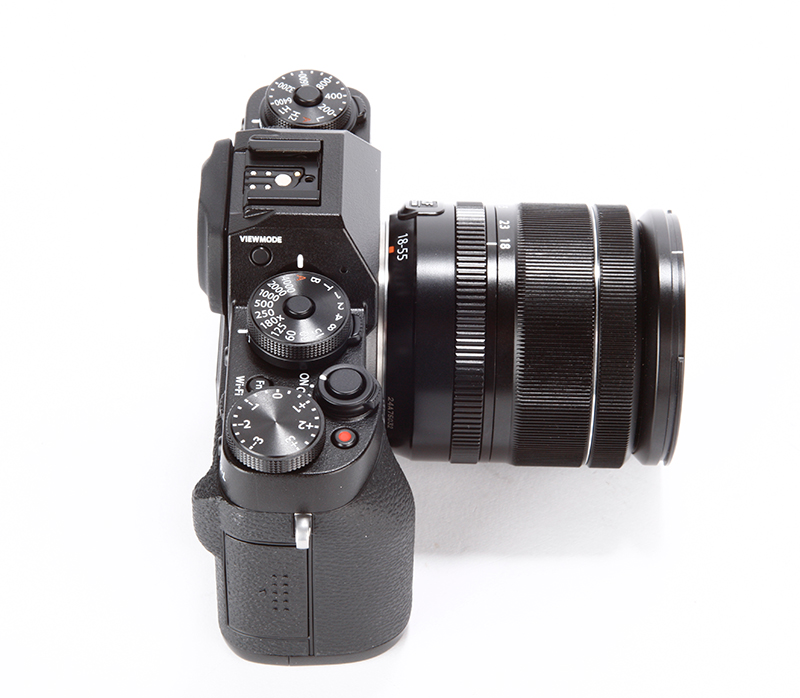 Solid body
The body on the whole is pleasingly robust, comprised of magnesium alloy that's sure to impress. In fact, as soon as you pick up the X-T1 you notice the feel of a special camera - more compact than a DSLR yet maintaining a similar feel and build complete with substantial hand grip that allows for a good grip of the camera.
A further sign of the camera's robustness is the presence of more than 70 weather sealed point that not only keep out moisture and dirt, but also allow the camera to keep working even when you drop down to temperatures as low as -10C.
Unfortunately the camera's kit lens doesn't offer the same robustness and weather proofing, although Fujifilm does promise some three 'WR' XF lenses will be on the market by the middle of the year.