Samsung NX30 Review
First Look
Unusually, Samsung chose to announce its new DSLR-style CSC, the NX30, mere moments before this year's Consumer Electronics Show. We had to wait until we got out to the show itself before we could get our hands on a preproduction sample. Though it replaces the NX20, the Samsung NX30 borrows its 20.3MP sensor virtually wholesale from the NX300. Where it improves is in the algorithms, which Samsung says have been enhanced. This, combined with the sophisticated DRIMe IV image processor, means we should expect improved and fast overall performance from the final product.
First Impressions
The most visually obvious difference between the NX30 and NX20 is the design, and most notably the handgrip, which is significantly more pronounced than it was before. The redesign is, I'm pleased to report, very well done - the grip is incredibly comfortable, and its soft, fine texture gives the camera a real premium feel, which extends to the controls.
These have been designed with speed in mind, and consequently there are a number of quick-access buttons to functions including drive, ISO, white balance and AF. If you have a compatible lens there's also the i-Function feature that allows for controls to be adjusted via the lens's manual focus ring.
Sensor
The NX30's sensor delivers a hybrid AF system, incorporating both contrast-detect and phase-detect AF, which I found delivered excellent speed during single AF acquirement - snappy and precise. There is a wide, panoramic spread of phase-detect AF points on the NX30, three of which are cross-type.
Elsewhere on the sensor, there are gapless microlenses and reduced pixel height, both of which are designed to increase light-gathering capabilities and therefore improve the NX30's low-light performance.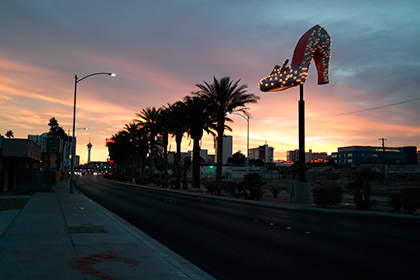 The improvements to the NX30's sensor mean that it performs well in low light situations
Viewfinder and LCD

One significant improvement from the NX20 is the vari-angle tilt rear screen, which has been completely overhauled with a huge increase in resolution, from 614,000 dots to 1,073,000, as well as a 30% jump in brightness.
The screen is hugely impressive - with excellent contrast and punchy colours, and the touch-sensitive interface is as good as you'd expect from Samsung.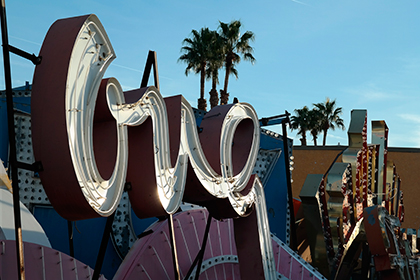 I put the Smasung NX30 through its paces during a few spare moments at CES Las Vegas

Unfortunately, as the model I tested wasn't final, I wasn't able to properly try out the new EVF, which is one of the NX30's most intriguing new features.
Like the Panasonic GX7 it offers a double-tilt mechanism, however its impressive XGA display boasts 2,359,000 dots of resolution. I examined the tilt mechanism and it seems great - pulling outwards easily but securely. Assessing the display itself, however, will have to wait until we see a final sample.
Other features
The NX30 can shoot at 9 fps and has a maximum shutter speed of 1/8000sec. It shoots 1080p HD video at 30p, and has a 3.5mm socket for an external microphone.
Naturally for Samsung, it features NFC and Wi-fi connectivity, allowing the user to control the camera and view the live view feed via a smartphone or tablet by downloading the Smart Camera app.
There's also an Over Exposure Guide that warns the user when they're in danger of clipping highlights. I would also add that it's truly fantastic to see Samsung offering a bundled copy of Adobe Photoshop Lightroom 5 (retail price more than £100) with the NX30.
Summary
Based on my time with the NX30 I can say that it certainly has plenty of potential. It's well made, with a sensible and intuitive layout and a spec to match. I'm looking forward to getting hold of a final production sample to get a look at the EVF in action and properly assess the image quality.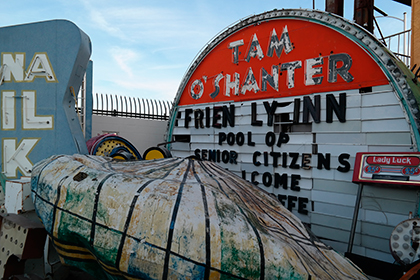 To see more images from the Samsung NX30, head to our sample gallery
Samsung 16-50mm f/2-2.8 S ED OIS lens
The launch of the Samsung NX30 also sees the arrival of Samsung's first so-called premium 'S' series lens. The 16-50mm has a bright aperture of f/2 at 16mm, closing to f/2.8 at 50mm. Designed to withstand harsh elements with a dust and splash proof construction, the lens features an Ultra-Precise stepping motor (UPSM) that's intended to be up to 3x more precise in its ability to control and focus on subjects.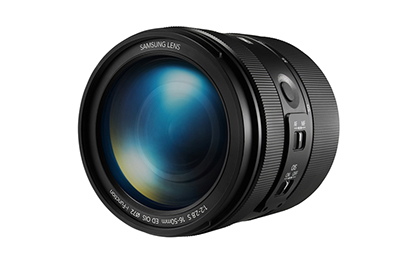 In addition, the lens features an optical image stabiliser, three aspherical (ASP) lenses, two extra-low dispersion (ED) lenses and two Xtreme High Refractive (XHR) lenses. While the ASP lenses help to reduce and eliminate aspherical aberration, the ED elements are included to help reduce the effect of chromatic aberration and the XHR allows the lens to be made more compact and lightweight.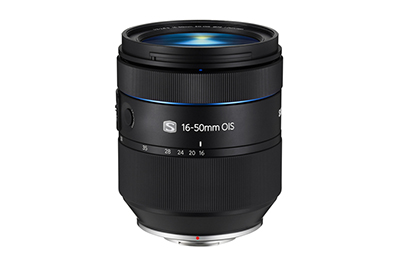 The 16-50mm has a minimum focusing distance of 30cm, features a 72mm filter thread and weighs 622g.
At the time of writing, Samsung confirmed there was no UK retail information or pricing available.