Samsung NX30 Review
Image Quality
Samsung NX30 Review - Image Quality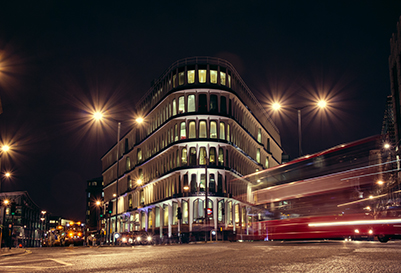 Samsung NX30 review sample image gallery
Colour and white balance

Alongside the automatic white balance setting sits some 9 preset alternatives, including Flash and custom, while there's also the ability to set white balance manually. Each of the preset options also provide the ability to be tweaked to suit personal preference.

Using the automatic white balance setting, along with the camera's natural colour setting, the NX30 delivers good colour rendition with an even saturation and punchy colours, without being too over the top.

If you want to do more with your images in camera, the model's Picture Wizard setting has 9 presets and three custom settings that include Vivid and Retro for a range of adjustments.

Exposure

The camera's exposure system relies upon a 221-segment metering system and on the whole it performs well. The range of metering modes all offer reliable results, producing consistent exposures in a wide range of lighting conditions.

The most reliable of these is most likely the spot metering mode, which can be linked to the focus point and then positioned using the touch focus setting.

In terms of dynamic range the NX30 goes a good job of balancing out highlight and shadow detail in most scenes. Where it may struggle at all, a pair of dynamic range enhancement modes - namely Smart Dynamic and HDR modes - are on hand to bail it out.

Resolution & Noise

Noise is well controlled at the lower end of the ISO setting, with very little by way of luminance noise making itself known at ISO 400. At ISO 800 luminance noise does become more prominent, although in-camera noise reduction does a good job of dealing with this with very little compromised in terms of detail.

At ISO 1600 and 3200 there is more evidence of noise, and perhaps more importantly there's more evidence of in camera noise reduction compromising and smudging finer detail.

Above this, noise becomes a real issue, and the maximum ISO of 25600 is probably best avoided.

Raw vs. JPEG

While the NX30 does a good job of reducing noise in JPEG images with very little by way of compromise to finer detail, if you really want to get the most detail from the sensor it's best to stick to shooting Raw files and then applying noise reduction in post production. Luckily, thanks to the supplied Lightroom 5 software you can do so at no extra cost and very little hassle.