Samsung NX30 Review
Performance
Samsung NX30 Review - Performance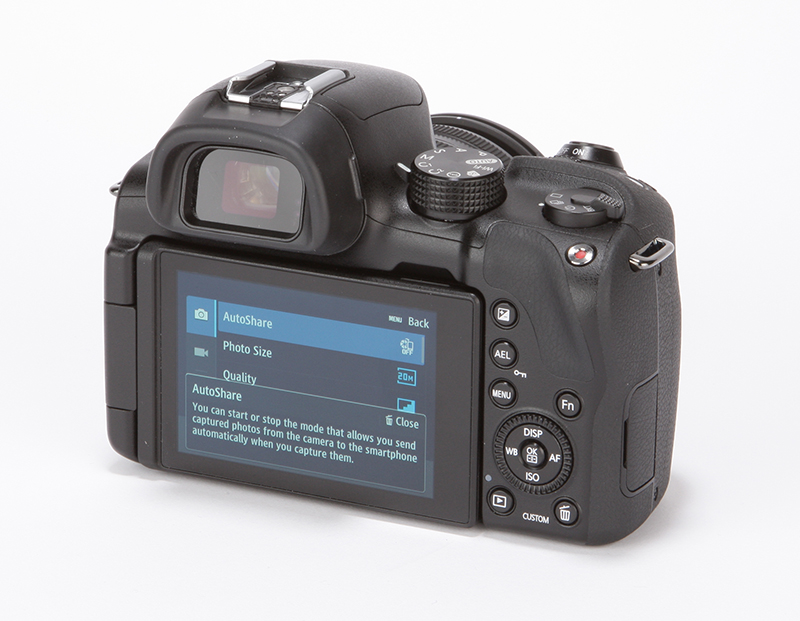 As mentioned previously the LCD on the rear of the NX30 is one of the best specified on the market. The good news is that this specification generally delivers an impressive user experience.

The screen delivers a fast refresh rate with very little lag, while the range of colours and general image reproduction is also good. As ever, the ability to tilt the LCD screen about both a horizontal and vertical axis is useful, while the touchscreen functionality allows for intuitive sweeping between images on review, as well as the touch selection of focal points.

The vari-angle viewfinder, meanwhile is a fantastic addition. Being able to rotate the eyepiece by 80 degrees enables new shooting angles and can really add a new dimension to the shooting experience. The fact that the eyepiece also features a pleasingly responsive eye sensor is also welcome.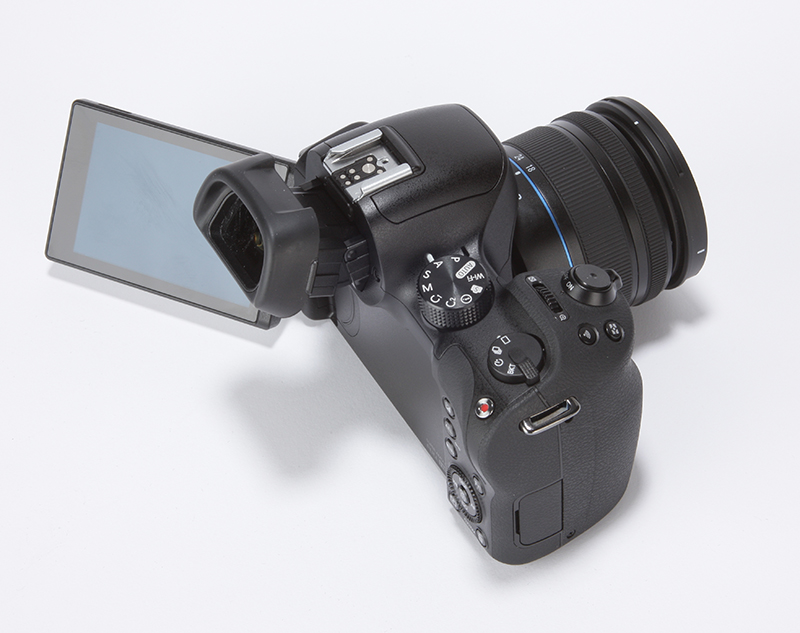 Processing speeds
In terms of general operational speed, the NX30 is relatively prompt considering the amount of technology on board, with the DRIMe IV processor clearly delivering some pretty impressive operational performance.

Unfortunately the camera does struggle a little when it comes to processing images during shooting. When shootingRaw and JPEG files once you've run up a succession of images the camera begins to slow, taking a few seconds until the buffer has cleared.

In terms of AF performance, the NX30 features the Advanced Hybrid Autofocus system as seen on the Galaxy NX and NX300. The system combines some 247 contrast-detect points with 105 phase-detect points, with Samsung suggesting that the system on the NX30 delivers AF speed around 35% faster than its predecessors with the same system.

In use, the system is noticeably faster, managing to lock focus almost instantly and with a reliable level of accuracy. The only time the focus system really struggles is in low lighting conditions, and even then it only hesitates slightly and still delivers a good level of accuracy.

As mentioned, the large touchscreen allows for touch selection of specific focus points, which in turn can aid focus accuracy. The NX30 also sports a useful MF-assist mode which when activated allows for 5x magnification of the area in focus for precise operation.