Sony NEX-5T Review
Design
Sony NEX-5T Review - Design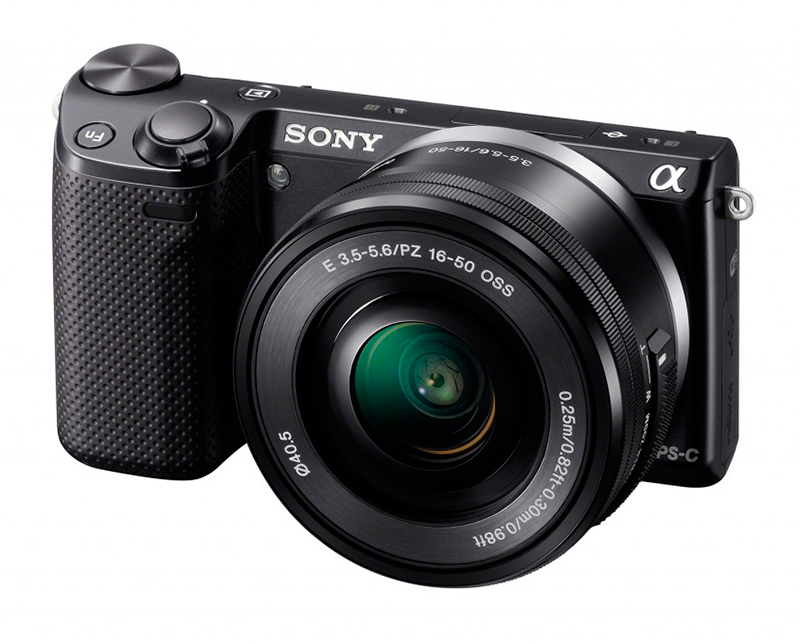 The overall design of the NEX-5T is identical to its immediate predecessor the NEX-5R. It has a fairly plain rectangular body made mostly of plastic, but with some metal components for added strength. It is available in black, white or grey. Like the other NEX models the 5T's body is very slim and light, not much larger or heavier than a big compact.
It is a couple of millimetres larger and a few grams heavier than the NEX-3N, but slightly smaller and lighter than the NEX-6 or 7. Despite its small size it is very comfortable to hold, thanks to a well-designed textured front handgrip and a rear thumb-rest. The build quality is excellent, and despite its low weight the camera feels solidly built and durable.
There are some nice detail touches, such as button labels that are engraved rather than just printed, so they won't wear off, and a sensor plane mark on the top panel, useful for accurate focal distance measurement.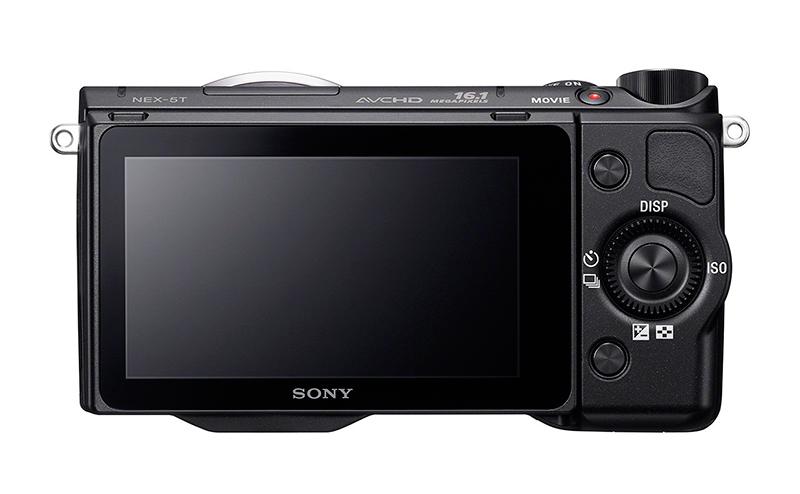 Control set-up
The controls feel solidly mounted and reliable, but it has to be said that the almost flush-mounted buttons are hard to find by touch and harder to operate while wearing gloves. The 5T has the same basic control system as the other NEX cameras, so expect some people to hate it while others, your author included, will really like it.
The NEX interface can appear a bit complicated at first, but it's very quick and intuitive once you get used to it. For menu operations and mode selections it uses the touch-screen interface, along with two context-sensitive "soft" buttons and a four-way D-pad with a rotary bezel.
Exposure adjustments are made by a large thumbwheel on the top plate. Other than that there are only three buttons, for playback, instant-start video recording, and a little-used function button which can be user-programed. The touch-screen is capacitive and very sensitive, allowing quick and reliable control as well as handy features such as touch-focus.
The NEX-5T has no built-in flash, but the HVL-F20S external flashgun was included in our review kit. This extremely compact dedicated flashgun slots into a socket hidden under a hatch on the camera's top plate, and is fixed in place with a finger-screw.
Once fitted it can be manually flipped up or down, and is powered by the camera's own battery. It's a decent little unit, providing a guide number of 20 at 100 ISO and a recharge time of less than five seconds at full power.