Sony Alpha 7 (A7) Review
Performance
Sony Alpha 7 Review - Performance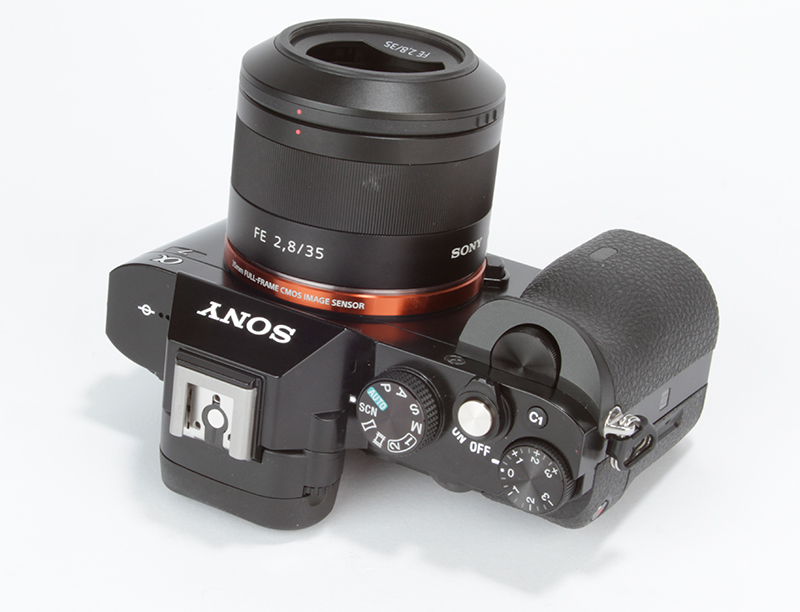 The combination of contrast-detect and phase-detect AF sees the Sony Alpha 7 deliver prompt AF acquirement in the majority of general shooting situations I tried it in, even coping well in relatively poorly lit conditions. Swap over from Single-shot AF to Continuous AF and while subject tracking is possible, it shouldn't be relied upon for fast-moving subjects. I found it struggled to maintain focus or even lock-on in some instances.
To sum-up then, the AF performance is good for single shots, but we'd have to say its not as rapid or as versatile as the AF system employed by the Olympus OM-D E-M1, which really does set the benchmark for system camera AF performance.
While there are Wide, Zone and Centre AF modes, I found I used Flexible Spot for the majority of the time. There's a choice of three AF area sizes to chose from depending on the precision you're after, while Custom Button 1 allows you to select Focus Area and then use the D-pad to move round the frame or if you prefer, you can use the dual control dials to move the AF area left and right and up and down.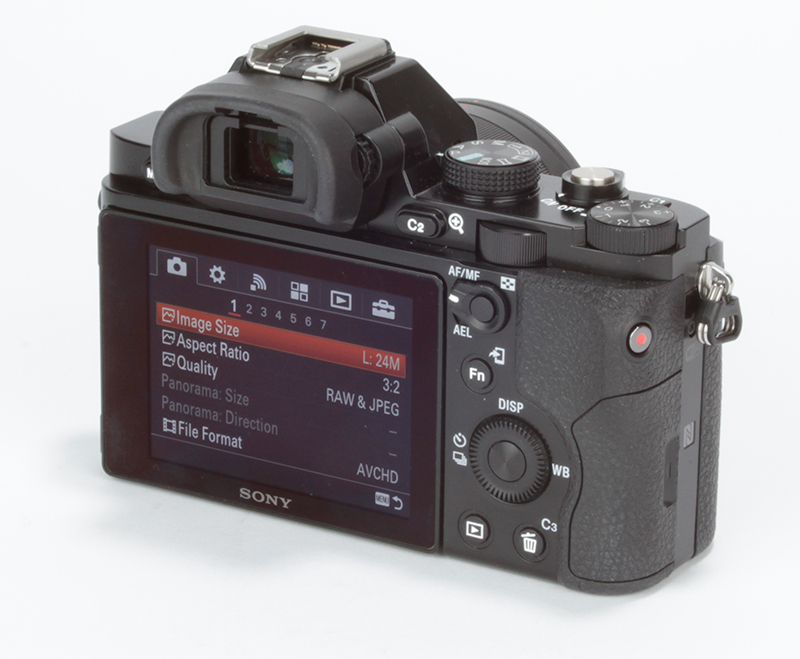 Custom settings
The level of body mounted controls means that A7 is quick to operate in the field, but to get the best from it, I'd recommend diving into the Custom Key Settings area of the A7's menu to tailor the A7 to your liking. For example, straight out of the box and the control wheel allows you to adjust the ISO while shooting.
Some may like this function, but I found it all too easy to inadvertently jog this and either increase or decrease the A7's sensitivity. I disabled this and instead set Custom Button 3 to this function, making it a much more fluid way of shooting, especially when the dual control dials and exposure compensation button are factored in.
Sony's thankfully dropped the rather convoluted menu system used on the NEX-7 and instead providing a revised Alpha menu system, with five main tabs which offer a host of sub-menus. Another welcome update is that greyed-out settings within the menu when a particular configuration has been set are now annotated explaining why this is the case, rather than being left in the dark and trying to work out what setting might have induced this.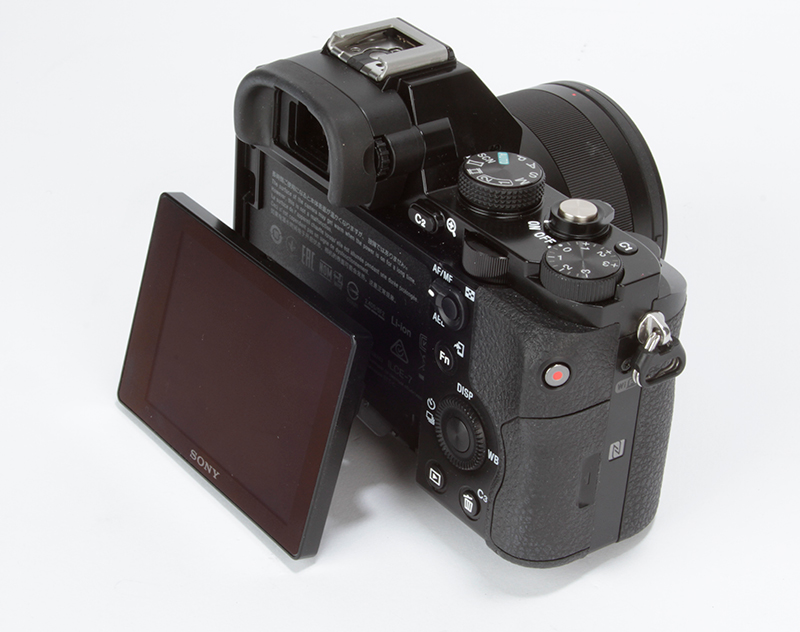 EVF performance
The A7's electronic viewfinder's clarity and resolution cannot be faulted, with the 3-lens optical arrangement delivering a highly corrected display. Not only that but the fast refresh rates and impressive magnification make it one of the best EVFs I've used, and while there will be times in extremely bright or very poorly lit conditions where a optical viewfinder may be missed, on the whole any qualms over shooting with an EVF are soon forgotten, especially when you take into account the correctly exposed preview you're provided with.
If there are any refinements I'd like to see though, it would be a slight shortening of the pause when the camera's raised to your eye as it does seem a little too long currently.
The rear 3in display is also excellent, with the level on contrast and clarity really impressive, while the wide dynamic range and excellent viewing angle all add to the pleasurable shooting experience. While the on-body controls are comprehensive, some may feel touch-sensitive display should be present.
Personally, I didn't see this as a glaring omission during shooting, perhaps with the exception of being able to tap the area of the screen where you want to focus, but in playback it would have given the A7 that extra layer of operability. Being able to pinch-and-zoom while reviewing images and swiping through shots would have been preferential to jumping in to the centre of the frame at 100% when you want to look at an image in greater detail as you do on the A7.
This is a little frustrating in some instances and I would have preferred the option of gradually zooming in on a desired area. The overlaid display information is good however, with the screen being as busy or as stripped back as you'd like, while I found that virtual-horizon incredibly handy.