Panasonic Lumix GM1 Review
Image Quality
Panasonic Lumix GM1 Review - Image Quality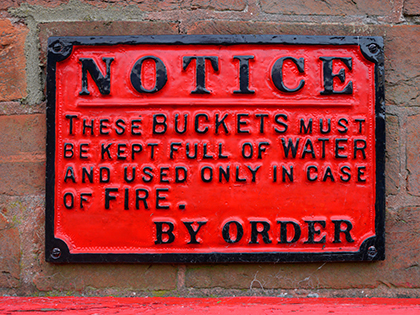 Resolution


The key difference between the GM1 and the similarly sized Pentax Q7 is the increased level of detail that the sensor is able to resolve. The GM1's Micro Four Thirds chip is significantly larger than the 1/1.7in type as found on the Q7 and as a result our lab tests revealed that it's capable of resolving 24 lines per mm (lpmm). This puts it on par with the GX7, which isn't surprising given that it's the same sensor partnered alongside the same image processor.
A 24lpmm readout was observed up to ISO 800 beyond which detail slowly starts to tail off, with a readout of 20lpmm at ISO 6400 and 18lpmm readout at its highest ISO 25,600 setting.
Image Noise


An inspection of JPEG images at 100% revealed a noise-free performance between ISO 125-400, with only the faintest trace of noise visible in images at ISO 800. Luminance noise becomes progressively pronounced at ISO 1600 and 3200, with finer detail becoming harder to distinguish at ISO 6400 and beyond. ISO 12800 is just about useable if you're desperate, but we'd say clear of using ISO 25,600.
It's a similar story for Raw files, with noise creeping in fractionally later at ISO 1600. Again, ISO 3200 and 6400 can be used effectively by adding a touch of noise reduction in post processing and the most noticeable fall off in detail is traced between ISO 6400 and 12,800, with ISO 25,600 producing an unwanted waxy appearance but with relatively little colour noise.
Raw vs JPEG
A side-by-side comparison of JPEG versus Raw revealed you'll want to shoot in the latter format to achieve the very best results and image quality from the GM1's sensor. While JPEGs do appear a fraction sharper and have a touch more contrast applied (most noticeable at higher ISOs), Raw files display more noise at higher sensitivities, but ultimately retain better detail and don't feature a waxy appearance.
Given the choice to shoot JPEG or Raw, we'd always shoot Raw, however the GM1 does provide the option to shoot both simultaneously with the choice of either standard or fine JPEG capture. At the time of writing the GM1's Raw files were supported by a Camera Raw and DNG converter 8.3 release candidate via Adobe labs.
Colour and White Balance
We found little to fault in regard to how well the GM1 resolves colour. Straight out the camera images appear as vibrant as we remember seeing them with our eyes at the point of capture, however there is the option to enhance colour saturation and vibrancy with seven different photo styles, which include Standard, Vivid, Natural, Monochrome, Scenery, Portrait and Custom.
For day-to-day shooting we selected Standard and only switched to Vivid or Scenery modes when a little extra punch was required in overcast conditions. The Auto White Balance System can be relied on too. It produced accurate tones that appeared neither too warm nor too cool in outdoor and indoor scenes we subjected the camera to on test.
Exposure
The GM1 adopts the 1728-zone multi-pattern sensing system from the Lumix GX7, which has been tried and tested before in the Lumix G6. It's a system that works effectively - producing accurate exposures in a vast range of lighting conditions from dark indoor scenes through to high-contrast landscapes.
In scenes where there's stark contrast, the GM1's i.Dynamic mode is handy for retaining a little extra detail in the shadows. There's the choice of five modes - Auto, High, Standard, Low, or Off. For many of our shots we left it set to Auto and found no disadvantage in doing so.