Nikon 1 AW1 Review
First Look
Nikon has entered new territory by announcing the world's first fully waterproof and shockproof interchangeable lens camera - the Nikon 1 AW1. Positioned beside the Nikon 1 S1, Nikon 1 J3 and Nikon 1 V2 in the company's expanding 1-series lineup, the AW1 has been designed to be waterproof to depths of 15m, shockproof from heights of 2m and freezeproof to temperatures as low as -10°C.

What Digital Camera's Reviews Editor Michael Topham speaks to Thuan Bui, Product Manager for Nikon 1 products at Nikon UK, about the Nikon 1 AW1.

Adopting the 14.2MP CX-format CMOS sensor from previous Nikon 1-series models, the AW1 provides an ISO range up to ISO 6400 and meets the demands of photographers who'd like to shoot at exceptionally high speeds by featuring Nikon's EXPEED 3A image processor, which allows the camera to shoot continuously at up to 60fps, or 15fps in AF continuous mode.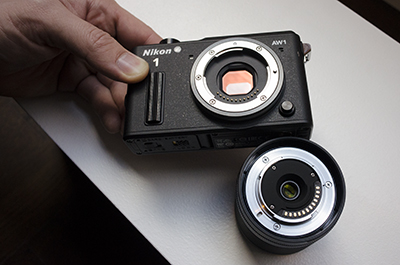 With inspiration clearly taken from Nikon's fully weather sealed AW100 and AW110 compact cameras, rubber sealing at critical points on the camera - including a rubber O-ring around the lens mount - are designed to keep water and moisture at bay and away from the cameras internals. What's more, a dual altimeter/depth gauge offers users a clue as to how deep they are below the surface of the water to ensure the maximum permitted depth (15m) is not exceeded.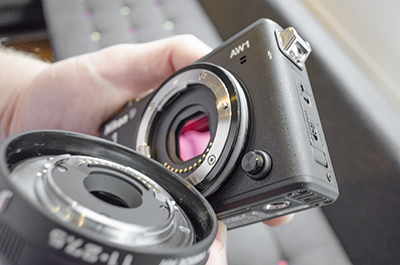 Other features include GPS, full access to PSAM shooting modes and a selection of underwater settings that are designed to help produce faithful colours depending on the visibility below the surface of the water. 

Although the Nikon 1 AW1 doesn't feature built-in Wi-fi connectivity it has been made compatible with Nikon's WU-1 wireless mobile adapter, while it also carries across Best Moment Capture - an innovative solution to shooting images at the perfect moment by capturing up to 20 continuous shots and displaying them in slow motion on the LCD screen, or shoot up to 20 high-resolution images before recommending five of the best.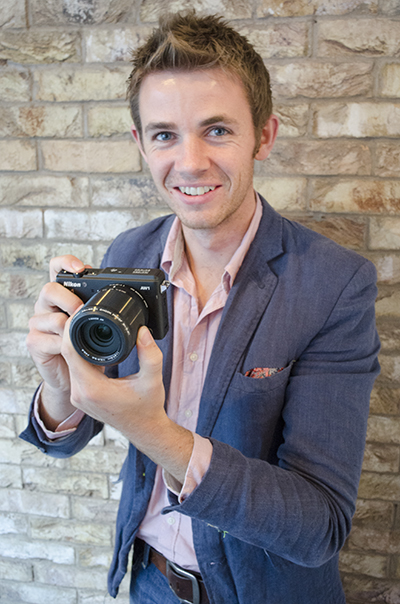 In addition to the body, Nikon has launched two new NIKKOR all weather (AW) lenses for the AW1. The NIKKOR AW 11-27.5mm f/3.5-5.6 zoom lens will be sold with the Nikon 1 AW1 in kit form. There's also the new 1 NIKKOR AW 10mm f/2.8 wide-angle lens and the option of attaching other NIKKOR 1 system lenses, though it must be stressed any NIKKOR 1 lens that isn't the all-weather type isn't waterproof.

The Nikon 1 AW1 will go onsale from the 10th October at a price of £749.99 with the NIKKOR AW 11-27.5mm f/3.5-5.6 zoom lens. A twin kit with both the 1 NIKKOR AW 11-27.5mm f/3.5-5.6 and 1 NIKKOR AW 10mm f/2.8 will also be available for £949.99, and the 1 NIKKOR AW 10mm f/2.8 lens will be available to buy separately for £299.99.