Nikon 1 AW1 Review
Design
Nikon 1 AW1 Review - Design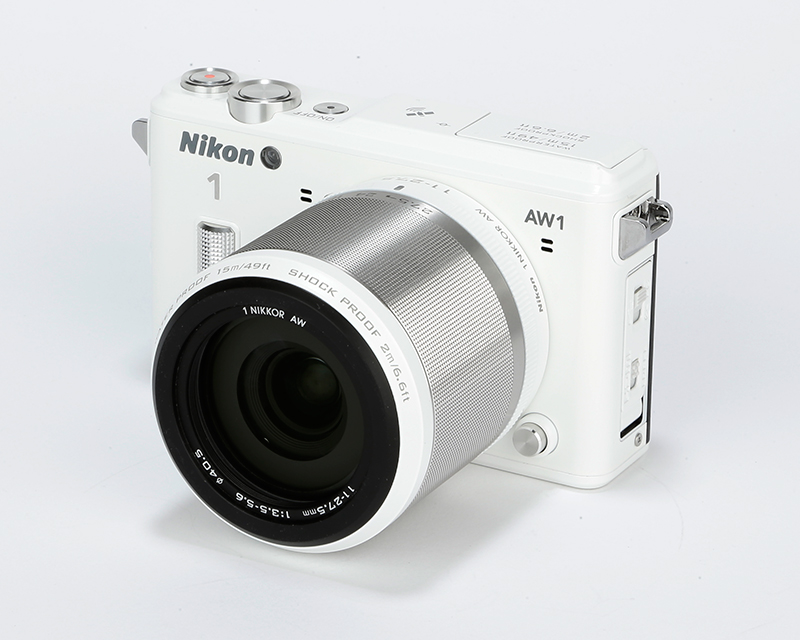 Available in black, white or silver, the Nikon 1 AW1 shares many similarities with its 1-series cousin, the Nikon 1 J3. Using the same 14.2MP CX-format sensor, the AW1 has an identical 160-6400 ISO range as well as other features that include 15fps continuous focusing with autofocus, an advanced Hybrid AF system, Best Moment capture, Motion Snapshot and a 3in, 921k-dot LCD screen.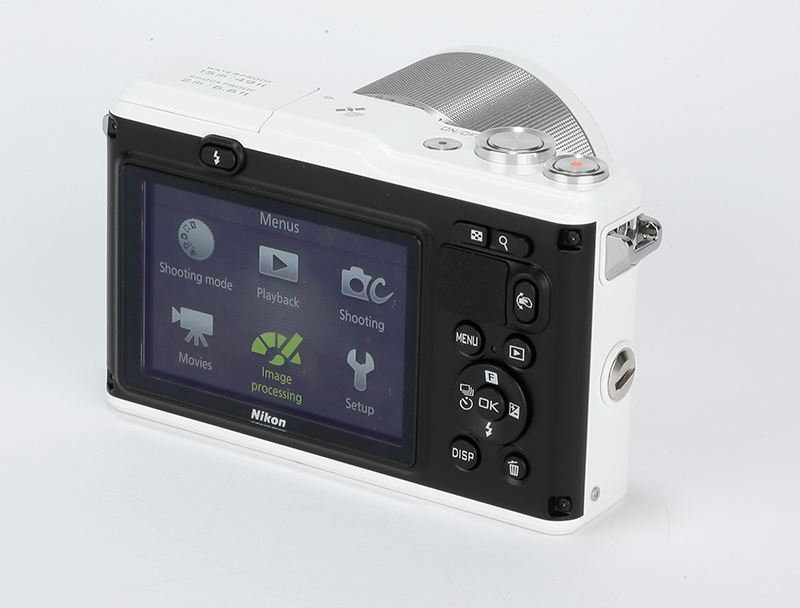 As one would expect, the build is far more robust than the Nikon 1 J3 and survived our drop test onto a solid floor from waist height with barely a scratch. It does lack a rubberised grip - something that's improved with the CF-N6000 silicone jacket (£25) and AH-N6000 hand strap (£15).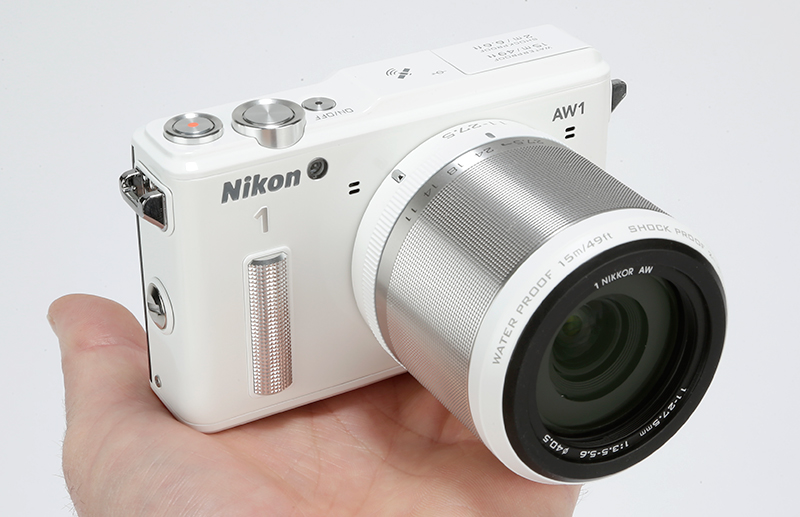 While both of these accessories can transform the handling of the camera for the better, we'd rather see them built into the AW1's design than being available as optional extras.