Olympus OM-D E-M1 Review
Image Quality
Olympus OM-D E-M1 review - Image Quality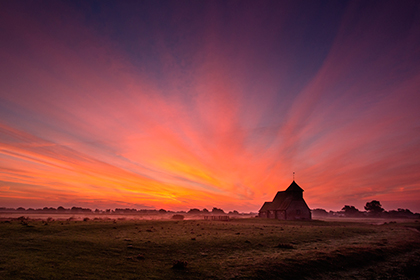 Colour and White Balance
JPEG files from the E-M1 delivers pleasing, punchy colours straight out of the camera when shooting in the E-M1's Natural picture mode, while there's a host of other picture modes to choose from too.
The Auto White Balance in the main performs well and there's a nice feature the sets the camera to 'keep warm colours', as to avoid neutralizing the often desirable warm light that some scenes render, while the custom white balance is easy to set-up.
Exposure
As we've seen with other PEN cameras as well as the E-M5, the E-M1 uses Olympus' tried and tested 324-zone multi-pattern metering system and on the whole, the E-M1's ESP metering mode delivers pleasantly exposed shots under a range of conditions, while the combination of the excellent EVF and front control dial that's assigned to exposure compensation mean any discrepancies can be resolved quickly.
As well as this, there are two easily accessed HDR modes, capturing a series of images in quick succession before merging them together to produce an image with broad dynamic range. HDR 1 delivers pleasing, relatively natural-looking results, while HDR 2 is the more dramatic, hyper-real result, which may not be to everyone's taste.
Resolution
The absence of an AA filter has allowed the E-M1 to deliver a slightly stronger performance in a lab testing compared to the E-M5. With Raw files processed in Lightroom 5.2, the E-M1 managed to resolve down to just over 25lpmm (lines per mm) at ISO 200 compared to 24lpmm for the E-M5. Even at ISO 25,600, results were still good, achieving 22lpmm, while real-world images displayed excellent sharpness and detail.
Image Noise
Looking at the JPEG files first and results from our diorama showed no apparent signs of image noise until ISO 1600, where detail in darker areas starts to break up slightly. At ISO 6400 and image noise is more pronounced with fine detail suffering as the E-M1's in-camera noise reduction system attempts to suppress its effects. However, considering the sensitivity, its still more than acceptable. Above this though, and detail suffers significantly, while Chroma (colour) noise is much more obvious and should only be used as a last resort.
The Raw files our pretty much devoid of any image noise until ISO 800, where shadows display very fine levels of Luminance (grain-like) noise, though detail is still strong. At ISO 6400, and while luminance noise is more pronounced in the image, it still has a fine structure that doesn't detract from the image too much, while chroma noise is almost non-existent and detail is still relatively good. Comparing samples side-by-side with those from the Panasonic GX7 - another 16MP Micro Four Thirds based camera, and results from the E-M1 are considerably better at this sensitivity, with a much more natural look to them.
Raw vs JPEG
Side-by-side and unprocessed Raw files display a little less contrast and saturated colours compared to JPEG files, while at higher sensitivities, Raw files retain more detail, though more noise is apparent in the shot.