Samsung NX2000 Review
Image Quality
Samsung NX2000 Review – Image Quality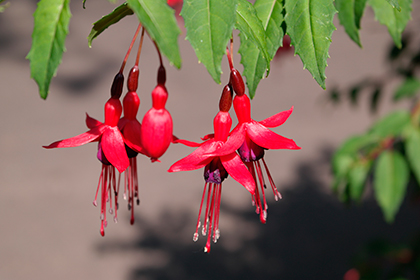 In terms of image quality the Samsung NX2000 performs well, but perhaps not as well as one might hope. While the big 20.3MP APS-C sensor is certainly capable of recording plenty of detail, the image processing does let it down somewhat. JPEG images show signs of over-sharpening and the noise reduction, while very effective at high ISO settings, does leave images looking a bit muddy at medium speed settings.
Colour and white balance
Colour reproduction proved to be somewhat hit-or-miss, with slight variations in tone between consecutive shots under similar conditions, although these were most likely due to the variable performance of the exposure metering. The automatic white balance was also less than perfect, producing quite cold skin tones in what should have been warm evening sunlight.
Exposure
Exposure metering proved to be very unreliable. Using the multi-zone mode, upon which most people will rely for the majority of their shots, the Samsung NX2000 displayed wide variation in exposure between consecutive shots under the same lighting conditions, and didn't cope at all well with any unusual conditions.
Shooing into the sunset and shooting a pub gig indoors produced quite badly under-exposed images, both situations that most of the Samsung's competitors would have coped with easily. By reviewing each shot and adjusting exposure compensation accordingly it was possible to produce good results, but for a camera of this type that really shouldn't be necessary.
Resolution
The resolving power of that big sensor is unquestionably impressive, and is a match for many full-size DSLRs. Shooting images in Raw mode at low ISO settings, and then processing them using the Adobe Lightroom 4 software supplied with the camera produced superb results. However the in-camera JPEG processing had an unfortunate tendency to slightly over-sharpen, which produced subtle but visible artefacts around high-contrast detail.
Image Noise
There seems to have been a dramatic sea-change in high-ISO noise control recently, with cameras produced in the last couple of years vastly out-performing older cameras. The NX2000 is one such example, and produces outstanding results at almost every ISO setting.
In our tests there was virtually no visible difference between shots at 100, 200, 400 and 800 ISO, and at 1600 and 3200 ISO the only difference was a slight banding in colour gradation. Actual noise artefacts didn't start to appear until 6400 ISO, and even 12,800 ISO produced perfectly usable images. The extended 25,600 ISO maximum setting did produce a lot of colour noise and loss of fine detail, but this isn't a setting you'd use every day.
Kit Lens Performance
The 20-50mm f/3.5-5.6 i-Function kit lens supplied with our test camera proved to be much better than expected. It is a plastic-bodied lens, as are nearly all kit lenses, but it is solidly made and very light and compact for an APS-C standard-zoom lens.
Its centre sharpness is very good indeed, and at most apertures its corner sharpness is also very good. It definitely has a sweet spot for overall sharpness at around f/8, and at wider apertures there is some sign of blurring towards the corners of the frame, but there was no sign of chromatic aberration and wide-angle distortion was also kept to an acceptable minimum, even at close range.