Nikon 1 J3 Review
Review Date : Mon, 12 Aug 2013
Author : Cliff Smith
The Nikon 1 J3 is the manufacturer's third-generation consumer-grade compact system camera has a new sensor and creative control options, but is it enough to fend off the competition?
| | |
| --- | --- |
| Pros: | Build quality; Style; Autofocus system |
| Cons: | Clumsy controls; High-ISO noise; Indifferent image quality |
The Nikon 1 J3 is the latest CSC in Nikon's 1 series. It's the third model in the J strand and it features a CX sensor like its stablemates.
The CX sensor is a lot smaller than those used by most of its competitors. It measures 13.2 x 8.8mm, giving it a little over half the surface area of a Four-Thirds sensor (17.3 x 13.0mm), and less than a third of the area of a typical APC-C sensor (23.7 x 15.7mm).
From an enthusiast's point of view this is somewhat disappointing, since a smaller sensor will inevitably mean an increased risk of noise at higher resolutions. Since the Nikon 1 J3 features a new higher resolution 14.2-megapixel sensor this could prove to be a problem.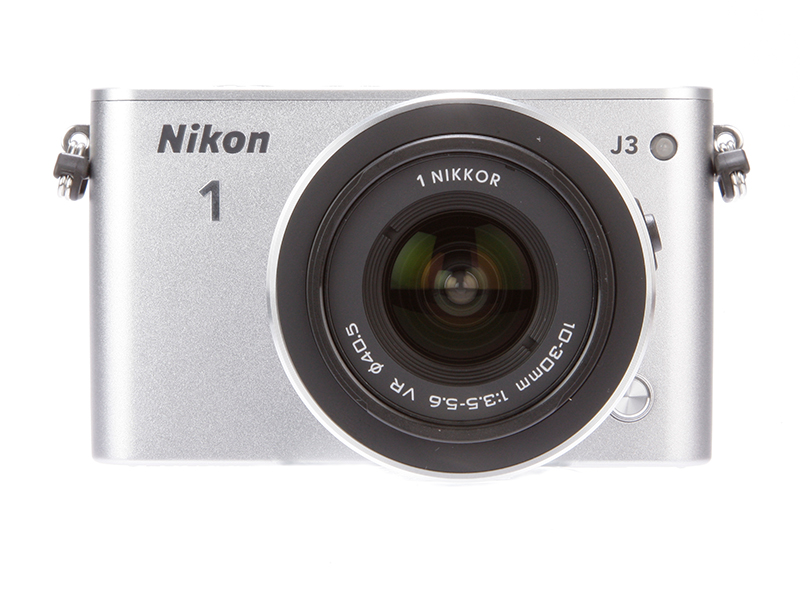 Nikon 1 J3 Review – Features
Compared to most other small-form CSCs the Nikon 1 J3 is an expensive camera, which makes it all the more noticeable that compared to those same rivals – including the Panasonic Lumix GF6 – it is distinctly light on features. While other less expensive cameras offer refinements such as articulated monitors, flash hot-shoes, advanced wireless connectivity and sophisticated touch-screen controls, the Nikon J3 has none of these things.
A look at the control interface is enough to show that the J3 is more like a point-and-shoot compact camera with interchangeable lenses, rather than a creative camera in a small form factor. What features it does offer are ones that are also found on Nikon's compact cameras, such as the Best Moment and Motion Snapshot capture modes, or the creative scene mode options.
The J3 does at least have the option of manual exposure modes, something that was lacking on the J1, but these options are only accessible from within the function menu. Other often-used options such as ISO setting and white balance are also hidden away in the menu system. The only shooting options that can be accessed directly from the external controls are exposure compensation, drive mode and self-timer, and the flash modes.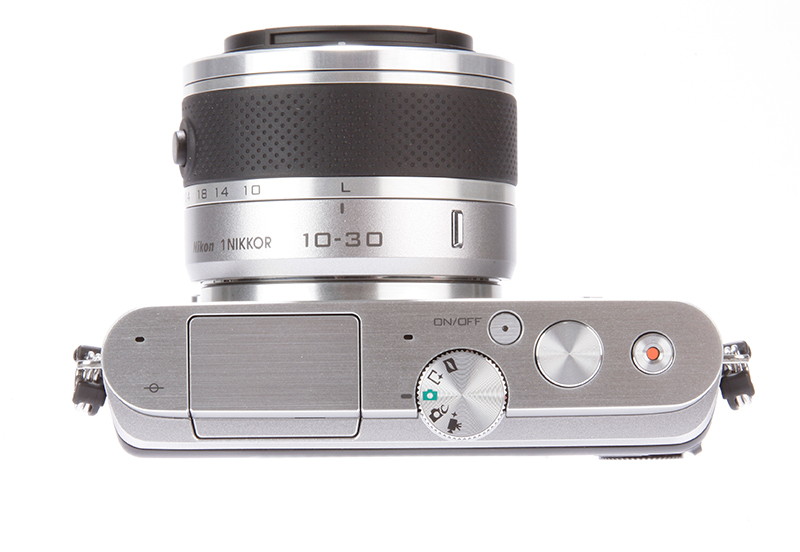 Control layout
The dial on the Nikon 1 J3's top plate where one would normally expect to find the exposure mode options merely offers a choice between three automatic modes, the video recording mode and the "Creative" mode, which is where you'll find the manual exposure and scene mode options.
Many things on the Nikon J3 could be a lot better. The menu system is one example; it's very pretty, with a nice clear three-column layout, but it is divided into six sections in a very confusing and non-intuitive way. For example if you were looking for the ISO settings, most people would probably look in the Shooting menu, which contains things such as Focus mode and the Active D-lighting option.
However on the J3 you'll find ISO setting in the Image Processing menu, along with White Balance and the very useful Picture Control creative tone control options. It's a layout that makes very little sense, and means that if you're looking for a particular setting in a hurry you probably won't be able to find it.