Panasonic Lumix GX7 Review
Design
Panasonic Lumix GX7 Review - Design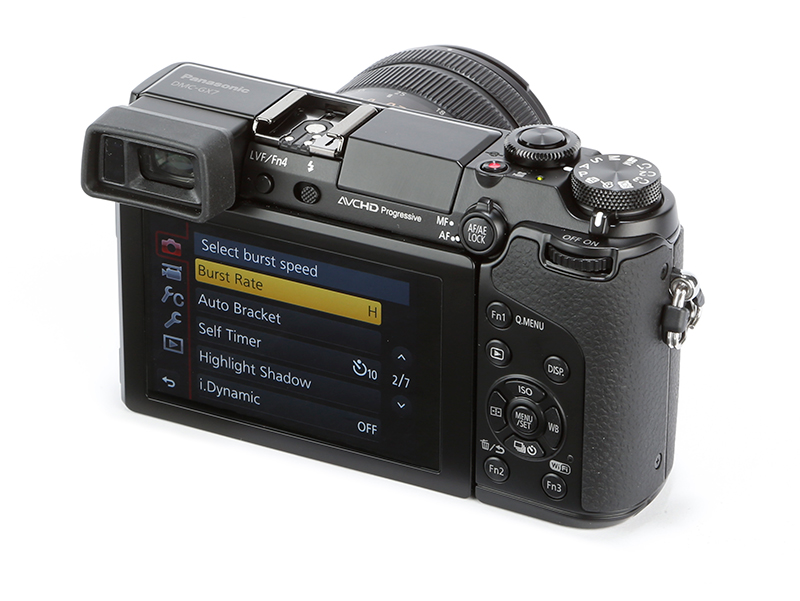 There's no getting away from the fact that the Panasonic Lumix GX7 is quite a bit larger than both the GX1 and GF1, with similar proportions to both the Sony NEX-7 and Fujifilm X-E1. This appears to be a conscious decision to appeal to enthusiasts and pros who are perhaps less concerned with size, with handling taking greater precedence. This is underlined by the amount of exterior controls dotted round the body, this despite the touch-sensitive interface also offered by the GX7, and quite an upgrade from the GX1.
One of the most welcome additions to the GX7 is perhaps for photographers is the inclusion of dual control dials - one positioned at the front round the shutter button that falls easily to the index finger, while the other pokes out of the rear for easy adjustment with the thumb.
This rear control dial as we've seen with some previous Panasonic cameras also doubles as a confirmation button or changing control depending what mode you're in.
The mode dial and on/off switch have moved to the end of the body, with the mode dial requiring just the right amount of force to rotate the dial - I can't envisage it easily getting knocked out of position in transit.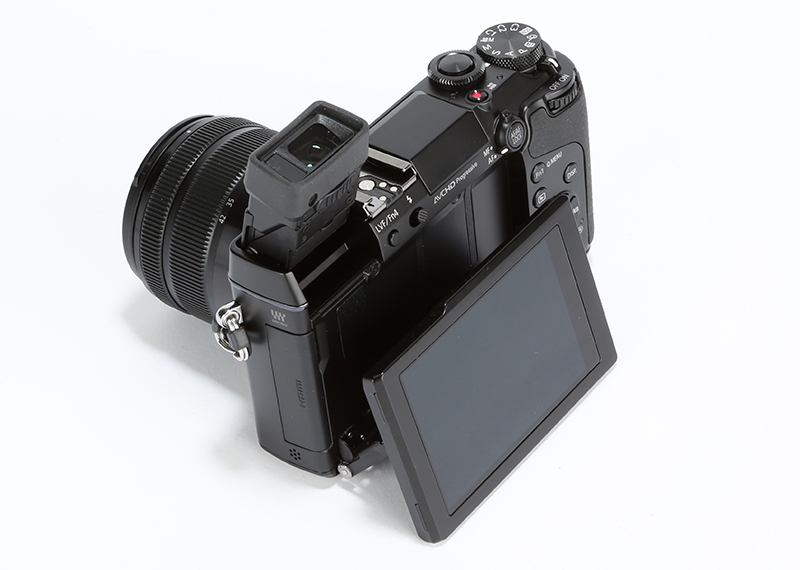 Various controls
There's now a dedicated AF/AE lock button, which also features a AF/MF switch running round the outside of it, while the GX7 sports an impressive four programmable function buttons (there's an additional 5 programmable function buttons accessed via the touchscreen), allowing you to really tailor the GX7 to your specific shooting needs.
One of the few arrangements to be carried over from the GX1 is the 4-way set of controls, offering hard-wired access to ISO, AF, Drive and White Balance, with a menu/set button at the centre.
Getting back to the look and feel of the GX7 and I have to say its a success. It may not quite have the same design pedigree as the Olympus PEN E-P5, but the functional, clean design works well, while its available in either black or a two-tone silver/black finish.
While the rear of the EVF may jut-out a little from the body, the tilt-angle screen sits flush with the rest of the body and feels integrated into the design, compared to some models where the inclusion of a tilt-angle display often seems like an after thought to the design.
While some exterior elements of the GX7 are plastic, the magnesium chassis and tactile rubber finish round certain areas of the camera provide a premium feel, while shifting the lens mount to the right has allowed Panasonic to equip the GX7 with a very comfy handgrip.