Samsung Galaxy NX Review
First Look
WDC's editor, Nigel Atherton, reflects on the wider significance of Samsung's new compact system camera - the Galaxy NX

I was lucky enough to be one of the hordes of press and VIPs at the launch of the Samsung Galaxy NX at Earl's Court. It was a spectacular and extravagant affair, held on one of the tallest stages I've ever seen at such an event, and concluded with live performances by Emeli Sande and will.i.am.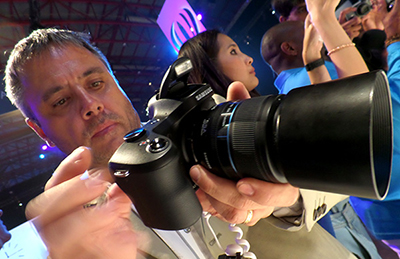 Samsung clearly knows how to throw a party. It knows how to build phones too, and now that its camera division has been subsumed into its mobile division we're starting to see the fruits, and they look very tasty indeed.

The Galaxy NX camera may not have been the only device launched last night but it was the most significant.

Among the social trends happening in image recording right now, three facts are inescapable:

1. Most photos taken today are shared not in printed form but on the web, and in particular on social media sites such as Facebook.

2. Smartphones are now overtaking cameras as the most popular device for taking pictures. This is because people always have a phone on them, but it's also because, if the web is where the picture is going to end up, it's a lot easier to get it there using a phone than a camera.

3. Everyone knows how to use a smartphone. Even pre-school children soon figure out how to interact with them the using pinch, zoom and swipe gestures, and then navigate their way to the Angry Birds app.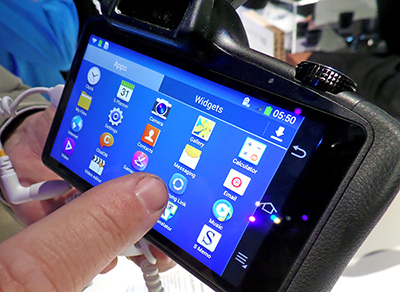 If cameras want to survive in this new world, they are going to have to start competing with phones, and this they have now started to do. Wi-fi has become the latest must-have digital camera feature, but it has its drawbacks. You can only share direct if you're in a wi-fi hotspot, otherwise you have to install an app on your smartphone and use that as an intermediary to get your pictures out there.

For many people that's the ideal solution. After all, you'll always have your phone on you anyway, but for others this is an unwelcome extra step. If you have to still use your phone anyway, why not just take the picture on that to start with? The quality won't be as good, but for many it's good enough, and it's getting better all the time.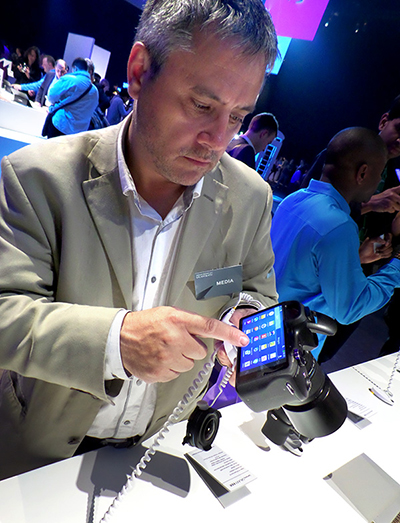 So far Samsung is the only company to have confronted the fact that some people would prefer to cut out the middle man and have a camera that can take care of the entire process. The Samsung Galaxy Camera, launched last September, was the first camera with built-in 4G and has received a rapturous reception, despite its slightly ungainly appearance. The hugely impressive touch screen surpasses anything ever seen on a camera before, and the 21x zoom covers most needs.
But no sooner had it come out than people (me among them) started asking when we were going to see this on an NX system camera, with its interchangeable lenses and DSLR image quality. As it happens we've had to wait less than a year, which suggests that even as Samsung was unveiling the Galaxy Camera for the first time, the Galaxy NX must have been at least at the balsa wood stage.