Samsung Galaxy NX Review
Image Quality
Samsung Galaxy NX Review – Image Quality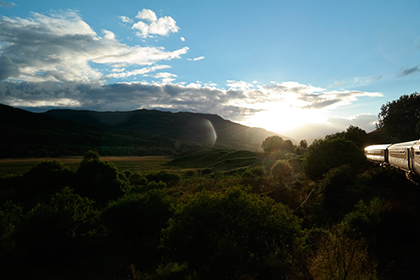 Colour and White Balance
The colours that the Galaxy NX records are vivid and punchy without being too over saturated. Set to Auto White Balance for a majority of the shots we took during testing, it produced faithful colours that appeared neither too warm nor too cool. White Balance is one of the options available from the Smart Panel and though it's relatively straightforward to select a new White Balance by touching the screen, it would be useful to scroll through the settings using the scroll wheel, but unfortunately isn't an option.
Exposure
The Galaxy NX's TTL 221 block segment metering system produces bright exposures straight out of the camera. After loading a selection of shots into Photoshop, we inspected the histograms by loading Levels and studying areas for loss of detail by moving the highlight and shadow sliders while holding the ALT key on the keyboard. We noticed that highlights are clipped ever so slightly, whereas the shadows aren't. It wasn't uncommon to lose a little detail in bright lighting conditions, especially in the sky, so we got into the habit of dialling in +1EV exposure compensation to help compensate for this.
Resolution
With the same sensor as found within the NX300, there were no great surprises in terms of the detail the sensor is able to record. With the ISO set to its lowest (ISO 100) the sensor recorded 30 lines per millimeter on our resolution chart - a value that's high by Compact System Camera standards, but expected from a model that features an APS-C sized sensor.
One of the key benefits to take away from being able to shoot with such a high resolution and edit in apps such as Instagram is that you're able to resolve more detail in processed images than you're able to in images taken on smartphones and tablets.
Image Noise
Inspecting our diorama shots for noise revealed clean, noise-free images between ISO 100-800. Noise does start to creep in at ISO 1600 but not to such an extent that it can't be fixed using noise reduction techniques. ISO 3200, and at a push ISO 6400, are the limit at which we'd want to push the sensitivity on a frequent basis. Shooting at the maximum permitted ISO setting of 25,600 results in images with heavy signs of chroma noise and a drop off in saturation.
Lens
The 18-55mm f/3.5-5.6 III kit lens did show some signs of producing chromatic aberrations along edges where there was high contrast between highlights and shadows. This was less noticeable in JPEG images where the in-camera processing that's applied did a successful job of removing it. Barrel distortion at the wide end of the lens (18-24mm) was also traced in Raw files, but the processed JPEG files weren't affected.
Raw vs JPEG
Interestingly, the JPEG files the Samsung Galaxy NX produces are approximately a stop darker than the Raw files it kicks out. The in-camera processing that's applied to JPEGs did a good job of removing chromatic aberrations and the added sharpening certainly helps pick out the finer details in an image.
It's also worth bearing in mind that if you do end up applying in-camera effects to an image and then save them as a new file, the file size is reduced to 1.1MB. While this is good news for those who'd like to upload images to social media channels quickly, you shouldn't expect to be able to produce large prints of images with effects applied without pixilation.