Olympus E-P5 Review
Image Quality
Olympus PEN E-P5 Review – Image Quality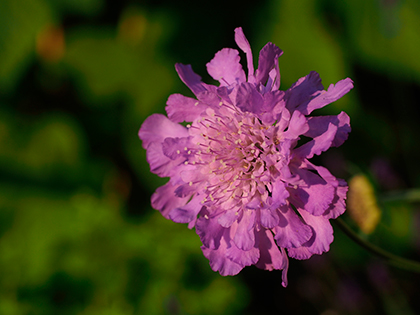 Colour and white balance
There's not complaints about the quality of colour delivered by the Olympus E-P5, with pleasingly but not overly saturated colours, which only loses a little bite at the high sensitivity settings. The Auto White Balance behaves very well, delivering accurate results under a range of lighting conditions, while there's a decent choice of presets also.
Exposure
The Olympus E-P5's 324-zone metering system is incredibly accurate, doing an excellent job to record the scene correctly, even when shooting in backlit scenes. If there is occasion where you do have to adjust exposure to compensate for the metering, the dual control dials and lever make this a quick process. As well as the 324-zone Mulit-zone (ESP) metering system, there's also the choice of Centre-weighted, Spot, Spot Highlight and Spot Shadow metering modes.
Resolution
The 16MP Micro Four Thirds chip will see large A3 prints possible at 240ppi without the need to interpolate the file beforehand, while the amount of detail rendered is strong, resolving down to just over 24lpmm (lines per mm) on our resolution test chart at ISO 200. While good, it's a little way behind rivals like the Fujifilm X-E1, which performs a touch better at the same sensitivity, resolving down to 31lpmm.
To get the best out of the sensor, we'd suggest investing in a nice prime or two as while the bundled 14-42mm lens is adequate for generally shooting, it could be sharper.
Image Noise
Results from the E-P5 at low ISOs display little if any noise at all in our diorama shots, with noise only becoming noticeable close-up above ISO 1600. While sharpness does suffer at ISO 6400 in JPEG files, with a hint of in-camera noise processing suggested by the slightly waxy look to certain elements of fine detail, noise is kept very well under control considering the sensitivity.
Even ISO 12,800 is not bad, though the muddy look to images and loss of detail at ISO 25,600 mean it should be used as a last resort.