Panasonic Lumix GF6 Review
Review Date : Thu, 8 Aug 2013
Author : Cliff Smith
The Panasonic Lumix GF6 is the new entry-level model in Panasonic's G-Micro range. With a new 16-megapixel sensor, a tilting monitor, and with Wi-Fi and NFC connectivity, can the high-tech GF6 make an impact in a crowded market?
| | |
| --- | --- |
| Pros: | Tilting monitor; Versatile controls; Image quality; Noise control |
| Cons: | Over-sharpening; Small touch buttons |
The Panasonic Lumix GF6 is an entry-level proposition aimed at users graduating from point-and-shoot compacts.
The CSC market as a whole has been moving toward smaller bodies and more advanced features, and the GF6 is stuffed with clever high-tech goodies intended to put it ahead of the field.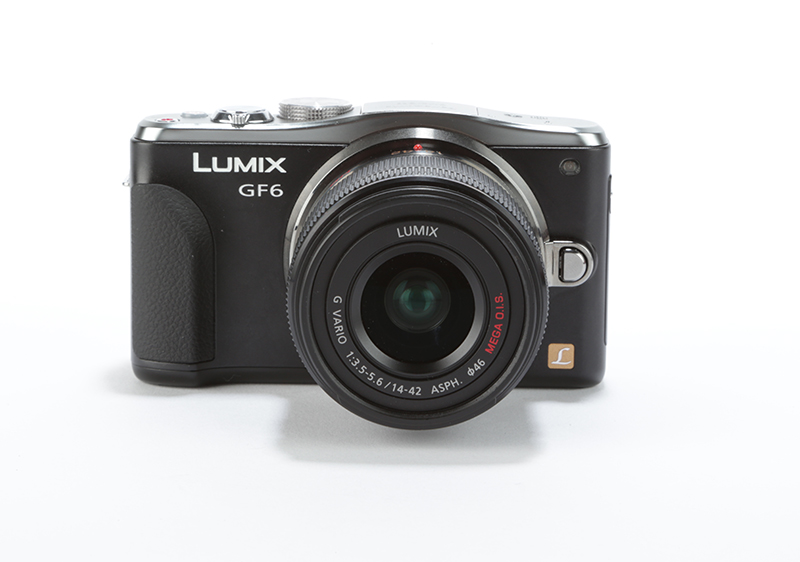 Panasonic Lumix GF6 Review - Features
The Panasonic Lumix GF6, despite being positioned as an entry-level model and costing under £400, certainly doesn't lack for advanced high-tech features. It also represents a significant improvement over its predecessor the Panasonic Lumix GF5.
On the outside the most obvious upgrade on the Lumix GF6 is the new tiltable touch-screen monitor. With a diagonal size of three inches it's the same size as the screen on the GF5, but it has a slightly higher resolution (1040k dots compared to 920k) and can tilt 45 degrees downward, or flip up 180 degrees so that it can be viewed from in front of the camera, with the image on the screen automatically inverting as it reaches vertical. Despite this addition the GF6 is less than 2mm thicker than the GF5, although it is about 65g heavier.
The monitor is touch-sensitive, but thankfully the Panasonic Lumix GF6 doesn't rely on the touch controls exclusively. It has a chunky exposure mode dial on the top panel, something that the GF5 conspicuously lacked, as well as a normal D-pad with a rotary bezel and several multi-function buttons.
The addition of soft function buttons on the touch screen gives quick access to advanced shooting features. This means that you can operate the camera via a normal D-pad and menu interface, or via the touch screen, or by a combination of the two, which adds a great deal of welcome versatility.


New sensor

For the other new features we need to move inside the camera. At the GF6's core is a newly-designed 16.0-megapixel Live MOS sensor, combined with an upgraded Venus Engine processor, promising advanced two-stage noise reduction with improved fine detail at higher ISO setting, as well as enhanced dynamic range and colour definition. The GF5 featured only a 12.1MP sensor, and some reviews did criticise its high-ISO noise reduction, so the new sensor and processing package are intended to address these issues.
As noted earlier, the Panasonic GF6 is aimed at users upgrading from a point-and-shoot compact camera, for whom it offers a range of 23 scene mode options and 19 creative filter options, including effects such as cross processing, soft focus, HDR, star filter, one-point colour, retro toning and of course the inevitable "toy camera" and "miniature" options.
The filters are well implemented, with touch-screen controls for tweaking and adjusting the effects, and the results are impressive. Anyone keen to explore artistic photography without having to resort to Photoshop will have a lot of fun with them.
Another Photoshop-like function is the "Clear Retouch" function, found in the playback menu. It's supposed to allow you to selectively remove unwanted objects from an image, a bit like the "content aware fill" feature of Photoshop, but in practice it's a bit less effective than one might hope. It only really works it the unwanted object is on a plain background, which of course rarely happens in the real world.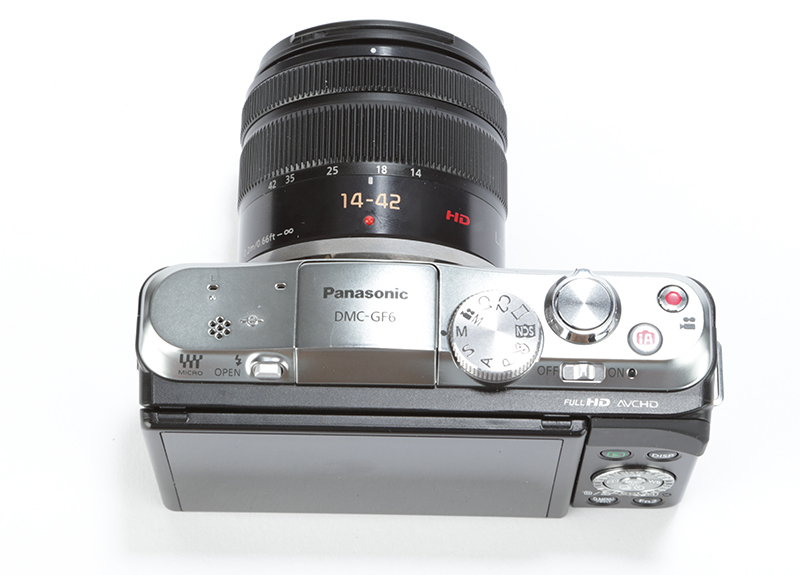 Traditional shooting modes

For more conventionally creative photographers the GF6 features a comprehensive range of photographic controls, including program auto, aperture and shutter priority and full manual exposure control, with shutter speeds from 60 seconds to 1/4000th of a second, and aperture control in 1/3EV increments.
Other exposure modes include a sweep panorama mode and two user-defined setups.
Naturally the GF6 also includes Full HD 1920 x 1080 video recording, with stereo audio and full-time AF. Video output can be recorded in either AVCHD or MP4 formats. As you'd expect from one of the world's premier camcorder manufacturers the video mode is comfortably above average, with an advanced manual mode that provides full control over exposure, microphone recording level, focus and metering modes and more. With the right lens it would be possible to shoot a pretty good movie on the GF6.