Pentax Q10 Review
Design
Pentax Q10 review – Design
The Pentax Q10's DSLR-like design gives the impression that it's far smaller than other Compact System Cameras, much like the Pentax Q before it, although its body isn't significantly thinner than many of its peers. Furthermore, although its kit lens is small, it's beaten in size by the Power Zoom and other retractable lenses which are steadily being supplied as default kit options on some of the Pentax Q10's peers.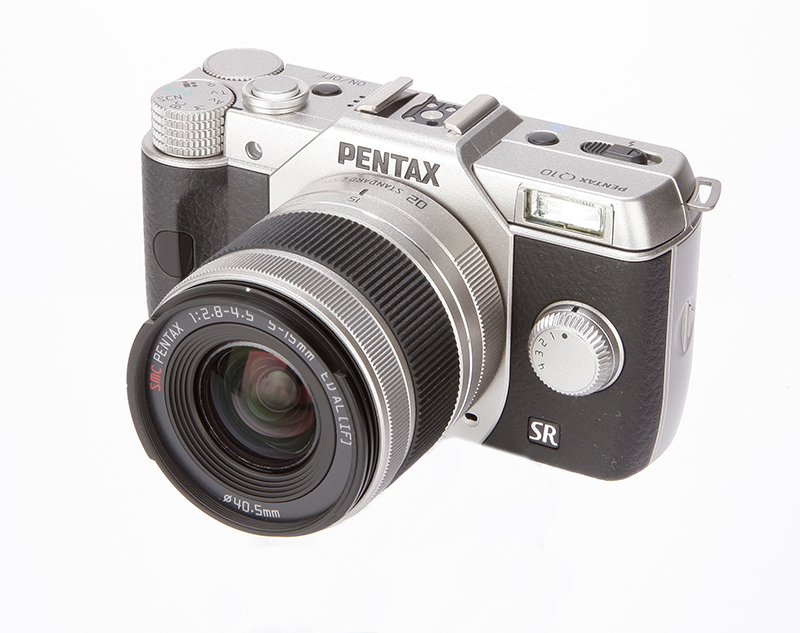 Nevertheless, the combination of the body and lens makes the Pentax Q10 incredibly light, and it fits into a coat or jacket pocket. The abundance of physical controls makes selecting options easy and fast, although on such a small body some of these are small, and thus quite fiddly. Yet, despite its small size, the grip, together with the lens's length and ridged outer barrel combine to provide a reasonable handling experience.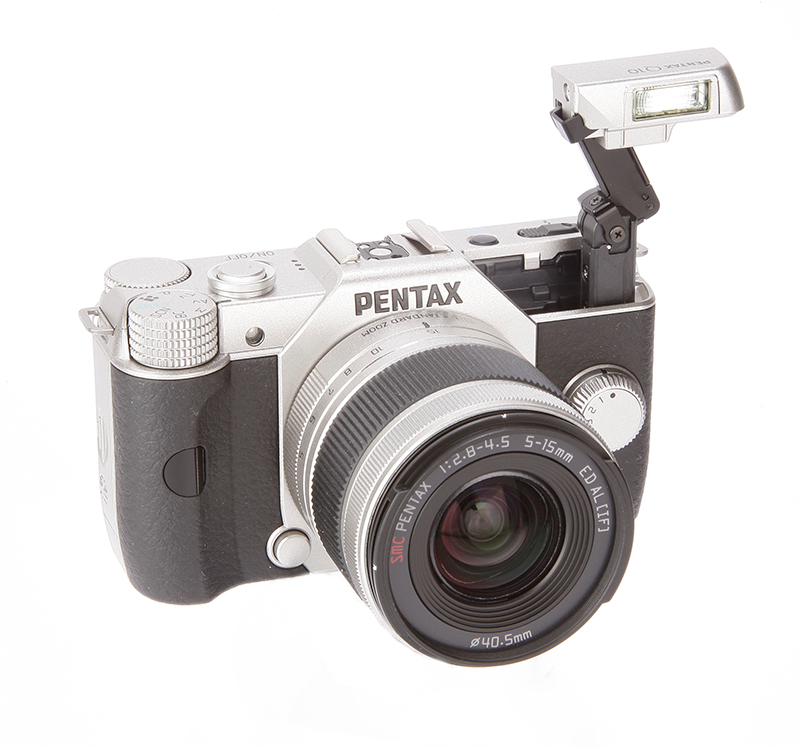 In addition to its fine handling, the camera has a number of nice touches around the body. The flash which hides in the top plate comes up higher than expected once it's released, and in use this provides a pleasing and even illumination, with no corner shading. Furthermore, as the battery and memory card are each accessed through a different side of the camera, the camera does not need to be removed from a tripod if you need to access either.