Nikon 1 S1 review
Review Date : Fri, 12 Apr 2013
Author : Matt Golowczynski
The Nikon 1 S1 is the first model in Nikon's S series of CSCs. It arrives firmly at the entry level of the 1 range and inherits a lot of the other '1' range features. Find out how it fares in our full Nikon 1 S1 review
| | |
| --- | --- |
| Pros: | Fast AF; Stable and clear screen; Excellent AWB and metering system; Superb video quality |
| Cons: | Noise control isn't up to the standard of other CSCs; No VR in the kit lens |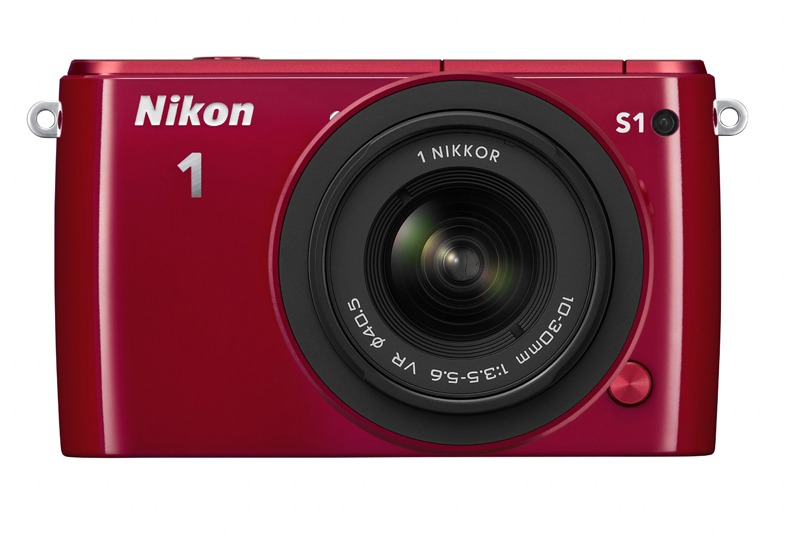 The Nikon 1 S1 is the first addition to Nikon's new 'S-series' of compact system cameras – a new introduction sits below the existing J series as the most junior in the range.
In many respects it's much of what we've seen before. There is, for example, a 10.1MP sensor whose size is roughly midway between the 1/2.3in sensor found in the majority of compact cameras – such as the Nikon COOLPIX L810 – and the larger ones used by the Micro Four Thirds system – such as the Pansonic Lumix GF6.
The Nikon 1 S1's sensor applies a 2.7x conversion factor to all mounted lenses, giving the 11-27.5mm kit lens an effective range of 30-74mm. The lens lacks a VR system, meaning the Nikon S1 is only stabilised by a processing-based electronic VR alternative.
Shooting modes

In addition to the standard Auto option, Nikon has equipped the Nikon 1 S1 with a raft of scene and effects modes, such as Miniature, Backlighting and Selective Color. Yet, despite the camera being very much aimed at a novice audience, Nikon hasn't overlooked those who many wish to take more control into their own hands, with PASM exposure options on hand in addition to Raw shooting in the same NEF format as the Nikon D7100 and other Nikon DSLRs.
The Nikon 1 S1 features other niceties, including a 60fps burst mode (15fps with continuous AF) and a Best Moment capture mode – found on other Nikon CSCs including the Nikon 1 V2 – which takes a number of images at once and lets you choose your favourite. An extension to this is the Smart Photo Selector, which cleverly takes several images before and after the shutter release is fully depressed and chooses what it thinks is the best capture (or captures if you'd prefer it to present you with the best five images).