Sony RX1 review
Review Date : Thu, 29 Nov 2012
Author : Matt Golowczynski
The Sony RX1 is world's smallest full-frame camera. Such technology come at an eye-watering price, but is it worth the money. Read our full Sony RX1 review to find out...
| | |
| --- | --- |
| Pros: | Sharp, detailed and lifelike images, solid build quality, effective distortion correction option, excellent high-ISO performance, brilliant corner and edge sharpness (once stopped down), superb (though not faultless) AWB performance, prompt write times, excellent LCD performance |
| Cons: | AF can hunt and misfocus, some lens distortion, battery life, aliasing effects (jaggies) with strongly defined details, ease with which exposure compensation dial may be turned accidentally |
As an increasing number of compacts and compact system cameras have adopted APS-C sensors, focus has shifted on the prospect of full-frame alternatives trickling down in the same way. While Leica has already successfully integrated such sensors inside five of its M-series models, their rangefinder construction, high price and marginal advantage in size over DSLRs has left them niche and unobtainable to all but the most well-healed enthusiast.
It's welcome, therefore, to see a more accessible full-frame camera finally arrive. The Sony RX1 is the world's smallest camera to be equipped with a full-frame sensor, and while its four-figure asking price still places it out of the reach of many, it's nevertheless another welcome step in the democratisation of such models.
Sony RX1 review - Features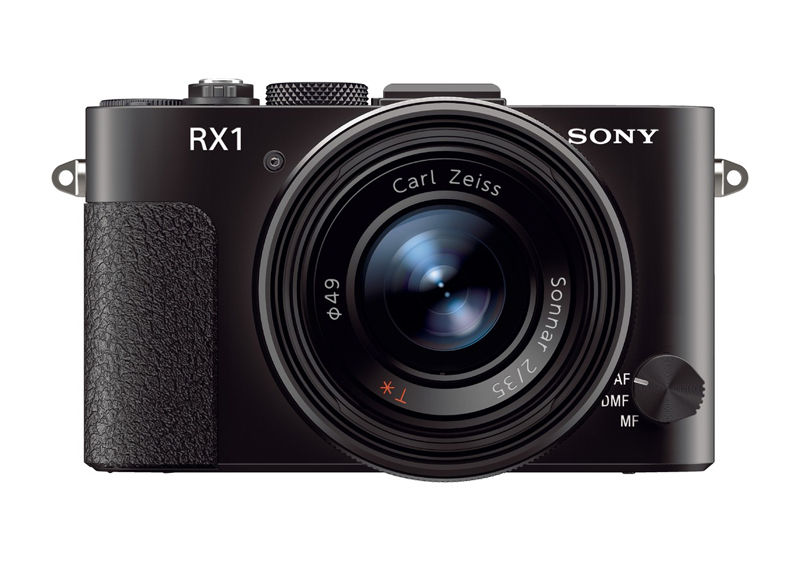 The Sony RX1 is the world's smallest full-frame camera, one that incorporates the same 24.3MP Exmor CMOS sensor that starred in its launch partner, the Sony Alpha 99 (albeit, Sony says, without the A99's phase-detect AF assist points). The sensor is said to benefit from large photodiodes and redesigned microlenses to help better its sensitivity, which has allowed an ISO range that runs from ISO 100 to 25,600. The range can be extended down to an ISO 50-equivalent option, and through the Multi-Frame Noise Reduction option, which captures and combines a number of images to help average out noise, up to a setting equivalent to ISO 102,400.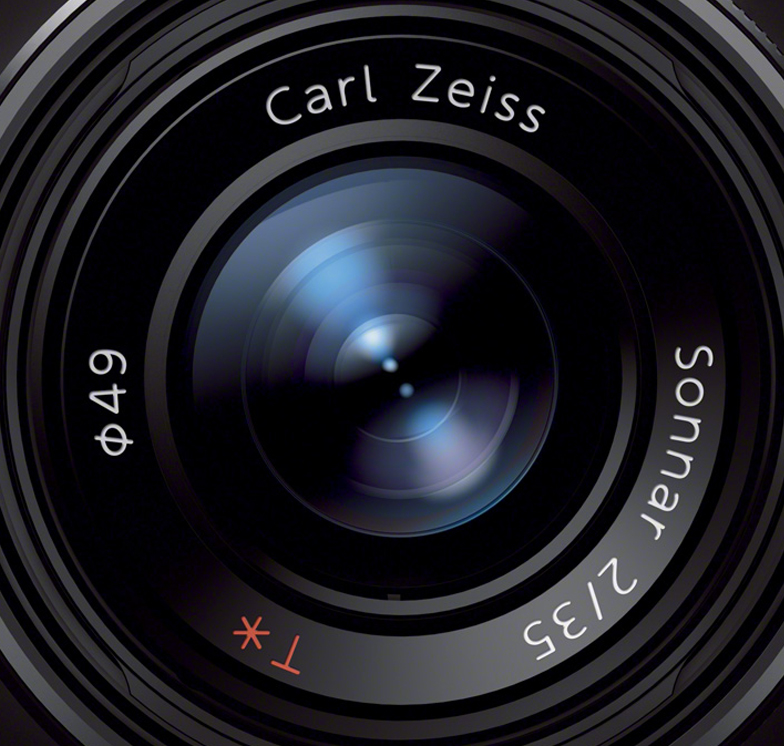 In front of the Sony RX1's sensor sits a newly developed optic, one which expectedly bears the Carl Zeiss branding and a list of impressive specifications. It combines a 35mm focal length with a bright f/2 aperture, with nine diaphragm blades to facilitate circular bokeh and T* coatings to maximize light transmission and reduce aberrations. Three aspherical elements, including a single Advanced Aspherical element, are included to help minimise distortion and help maintain corner sharpness, while three rings around the barrel allow aperture and focus to be manually adjusted (one ring serves as a 'macro' focus control, despite maximum magnification being short of true macro at 0.26x).
Video Capture
The Sony RX1 records full HD video at 24p, although 50i and 50p modes are also provided. Stereo sound is recorded through a pair of on-board microphones, although it's also possible to connect external microphones should you want to improve the audio quality. Exposure can be changed through the same PASM controls available for stills shooting, while an electronic variant of Sony's Steadyshot technology is also on hand to help maintain a stability when recording moving footage.
The Sony RX1's metering system provides the fairly standard multi, centre-weighted and spot triplet of options, while focusing controls include a standard 25-point multi pattern, joined with centre and flexible spot pattern, together with object and face tracking. The camera's manual focus option is augmented by a further direct manual focus setting, which allows autofocus to be overridden with manual adjustment. This can also be used in conjunction with a peaking option to show when subject contrast is at its highest.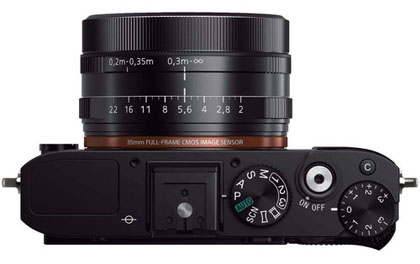 The Sony RX1 includes a small built-in flash which hides in the top-plate, while a hotshoe next to it facilitates the use of external units in addition to other viewfinders and other accessories. The 3in LCD screen on the rear, meanwhile, is yet another to feature Sony's WhiteMagic technology. This adds an extra white dot for every red, green and blue triplet, to give a total resolution of 1,228million dots. Sony claims this improves brightness and decreases power consumption, with no apparent detrimental effect on image quality. It's also possible to overlay an electronic levelling function over the screen to help with accurate framing.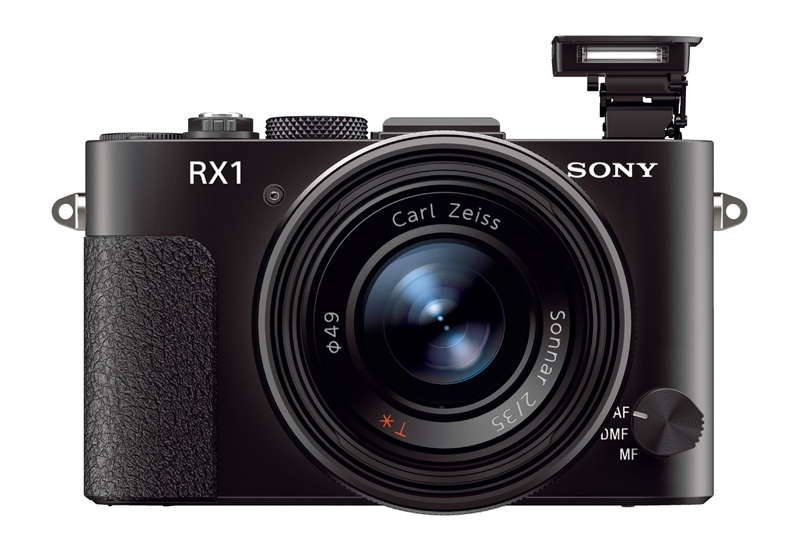 The rest of the Sony RX1's functionality includes many similarities to other Sony models, such as the Sony RX100. For example, while the camera's standard 2.5fps burst rate may be underwhelming, through the previously seen Speed Priority Continuous mode this can be boosted to 5fps. The camera also provides a range of entry-level controls, the kinds of which are found on even the more basic Cyber-shot offerings, such as a Sweep Panorama option, Soft Skin mode, Face Detection and Recognition options, and a range of scene modes.