Nikon D5200 review
Verdict
Costing £649 body only, or £719 with the 18-55mm VR kit lens, the D5200 works out at £300 more than the D5100. With the latter rapidly dropping in price since the D5200's release, the D5100 can be picked up very reasonably for £419 with a kit lens. The developments to the D5200's internals - most notably the adopted 39-point AF system and 24MP sensor - result in a truly impressive specification for a consumer model. It delivers stunning image quality and it's a pleasing camera to use, but is it really worth splashing out the extra on the D5200 when Nikon is still making the D5100, which is cheaper to buy?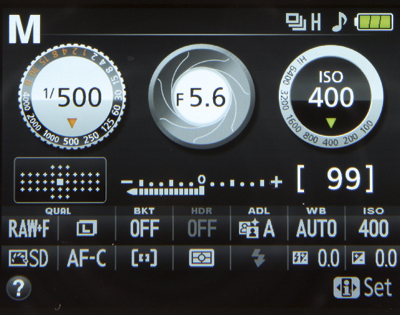 The D5200's redesigned graphic user interface makes it a more intuative DSLR to use when you're setting up the camera settings.

If you plan to take advantage of the higher resolution, 50i video frame rate and Wi-Fi compatibility with the optional WU-1a adapter, then yes it is. If you can survive without these features and feel you can cope with an 11-point AF system, we'd personally opt to save our money and settle on the D5100.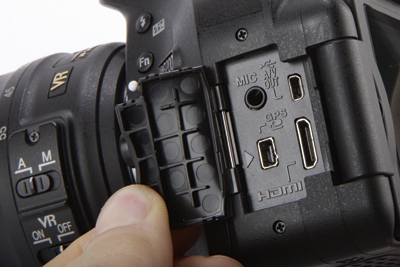 The D5200 features a 3.5mm port for attaching an external microphone. There's no additional 3.5mm port however to monitor audio as it's recorded.

To summarise then, the D5200 is a well-received addition to Nikon's DX-format family of DSLR's. It brings more advanced functionality to a smaller and more affordable model, overlapping some of its latest features with the Nikon D7000. It may not be a camera that offers many innovative features that we haven't witnessed before, but nevertheless it's a great performer for the audience it's aimed at. It picks up a 90% overall score and a Gold award.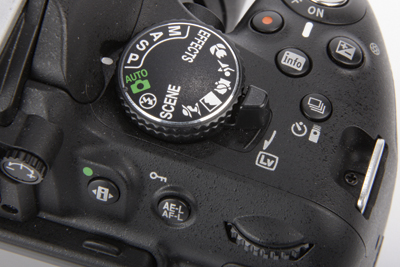 The view looking down at the D5200's mode dial and top plate buttons.